Burak Ozmucur's October 2013 EP In Silence was described to me with a lot of slashes — e.g. "ambient slash progressive slash rock slash metal."  That's a lot of genres to fit into one sentence and I'd say in a non-detrimental way that "ambient" and "rock" are the best descriptors.  If there were a genre called "Trident Layers," I'd put that in there too, because this New-Jersey-by-way-of-Turkey songwriter is all about 'dem layers.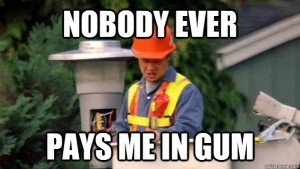 The three-song EP clocks in at about thirteen minutes, maintaining a calm, atmospheric feeling throughout.  The vocal harmonies are a highlight, very reminiscent of Alice in Chains.   Interplay between layered guitar tracks is also a main feature.
Ozmucur wrote and recorded all of In Silence himself, although he did send the songs to Versed Audio for mastering.  His singular approach shows perhaps a bit too much, as all three songs begin with quiet guitar-only intros and build similarly from there. Also, the intros to "The Departure" and "The Clouds" are actually the same notes.  (Could that be on purpose, though?  Is that a progressive "full circle" thing I don't know about?)
Overall, I'd give the EP a 5 out of 10.  There were many good points and I'd be interested to see how Ozmucur has grown as a songwriter in the year and a half since its release.
This post was sponsored by Independent Music Promotions.  All opinions are our own.