As Peter Terzian wrote in his essay "Nine Lives," finding new music was much harder before "the internet chang(ed) everything."   Now thanks to these amazing communication capabilities, Alternative Control had the opportunity to interview some metal brothers and sisters from across the pond: UK death metal band InComa.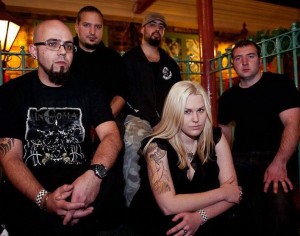 InComa hails from Reading, England, a city about an hour west of London.  The band was founded in 2010 by guitarists Paolo Barco and Craig Haden; they were soon joined by bassist Paulo Nunes and vocalist Hels Greenleaf.   It took the foursome until late 2011 to find drummer Paul Jeeawock – apparently good drummers aren't just hard to come by in Connecticut!
Finally complete, the band recorded four strong tracks and has been playing several shows a month in the Reading and London areas.  They describe their sound as a blend of "US southern metal" and Scandinavian death metal, citing In Flames, At the Gates, Hypocrisy, and Megadeth as influences.
Here's what InComa had to say about their band's progress and the UK metal scene:
Alternative Control: What kind of music is popular in the UK?  And more specifically, what kind of metal?
InComa: Metal in the UK is popular in all sorts of genres. It's not just one style but many; you will find the local pub scene to put all different types of metal bands, from your traditional heavy metal to the most underground bands… But if we are to say the most popular metal style in the whole UK, then it will be thrash/death metal.   
AC: What bands have inspired InComa?
IC: We all have very different influences from bands like Hypocrisy, Soilwork, In Flames, Nevermore, At The Gates, Within The Ruins, Opeth…  
AC: What are InComa's plans for the rest of 2012 and beyond?  I saw mention of Bloodstock on your ReverbNation page.
IC: We are planning a possible album by the end of the year and possibly launching it mid 2013. We are also working towards playing bigger shows and trying to secure slots in festivals for the summer 2012 and 2013.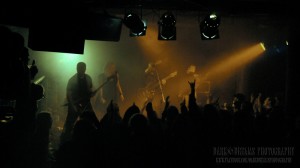 AC: Has having a female vocalist changed audience perception positively or negatively?
IC: It's difficult to say.  Surely we connect well with all sexes, but at times we keep hearing from the old-school type that a metal band should not be fronted by a female and they belong in the kitchen — which is complete bollocks!  Women can sing better than most men and they have an inner beast inside that can be heard coming out as a demon.  
AC: Do you have any plans/hopes of touring in the US?
IC: We would love to tour the US, but again this will be something that will happen only if many factors work on our favor. 
AC: Let's say one of our readers in the US really likes your songs and wants to buy some music, merch, etc.  Do you have an EP they could order, songs available for download, etc?
IC: We have songs that can be found on our official Facebook and Reverbnation pages, but in the future we are planning to open an official website where you could buy our merch.  As soon as we have more music material, we will have it to download on all your normal platforms like Itunes.
AC: Are there any other local UK bands you would recommend to our readers?
IC: Tons but we'll keep it short to the best:
Metasoma 
Agahst 
Diesel King 
Men That Follow Hell
Xerath 
Helgrin 
Achren 
Hollow Demise 
Snakebite 
Mortad
Collapse 
Primitive
Spires
So, give InComa and their countrymen a listen and let Alternative Control know what you think!