Richmond, Virginia metal stalwart Rik Surly was just about to spend months on tour promoting his band Thunderchief's awesome new album…. And then the pandemic happened.  It's a story that's all too familiar in the underground music scene these days, but there's nothing to do except adjust and adapt.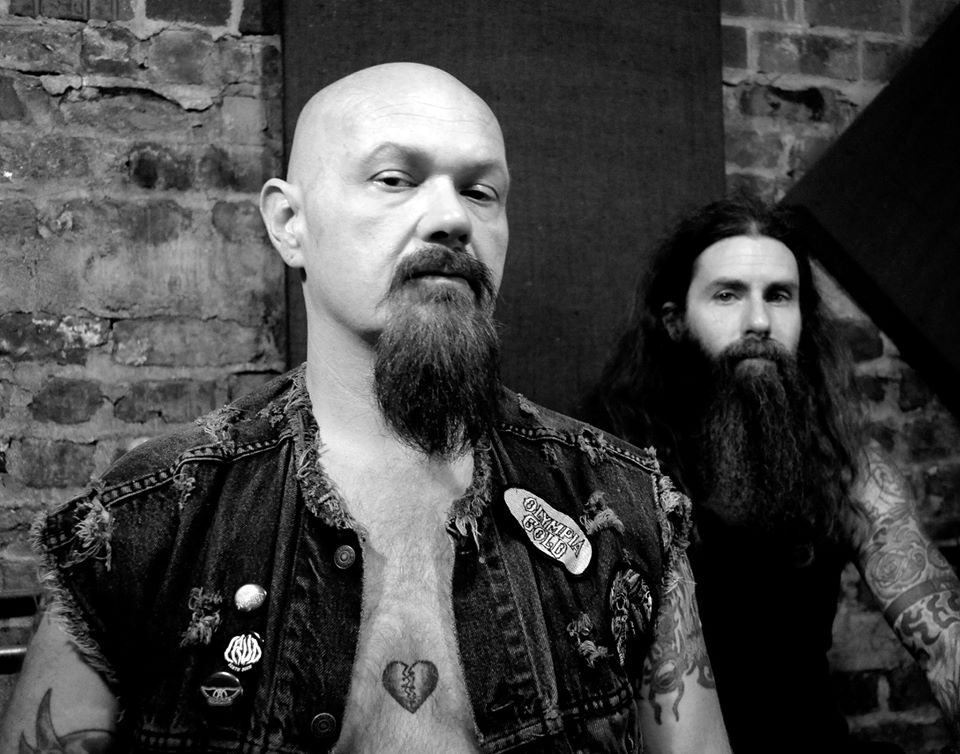 Surly talked with Alternative Control about the upcoming album, No Sufferance For Thy Fools (coming out on May 15).  "It's a very dark and sinister collection of songs, somewhat aggro at times. A little droney, a little thrash, and a lot of 'in-between,'" he said.  
"The approach to writing No Sufferance was very natural — a lot of drugs, death, suicide, and the cult-like behavior of the masses inspired the content of this record.  It's not so personal or agenda-driven as some of the previous material.  Musically, the ideas came out of  wanting to deliver subtones as part of the riff, instead of trying to force the tracks to have too much structure.  Rather, we just focused on the hooks."
That's right, "we" — I had only seen Thunderchief perform as a one-man operation of Surly on guitar and vocals, playing over a prerecorded drum track.  But now Erik Larson (of Backwoods Payback, Alabama Thunderpussy, and seemingly every other good band in the Mid-Atlantic states) is lending his skills to  Thunderchief in a greater capacity.  
"Erik and I have wanted to collaborate since 2002, and doing everything solo is very hard and time consuming," Surly said.  "It made sense to come together on Thunderchief, although I still toured solo — with Erik loud and clear they his very own set of 10 speakers, haha.  We did a full band appearance at MD DoomFest last year, but nothing together since, only me going solo.  2020 was the supposed to be the Year of Surprises — we had even mulled some ideas about touring as a 3 piece, but the 'Rona swooped in and all went to hell."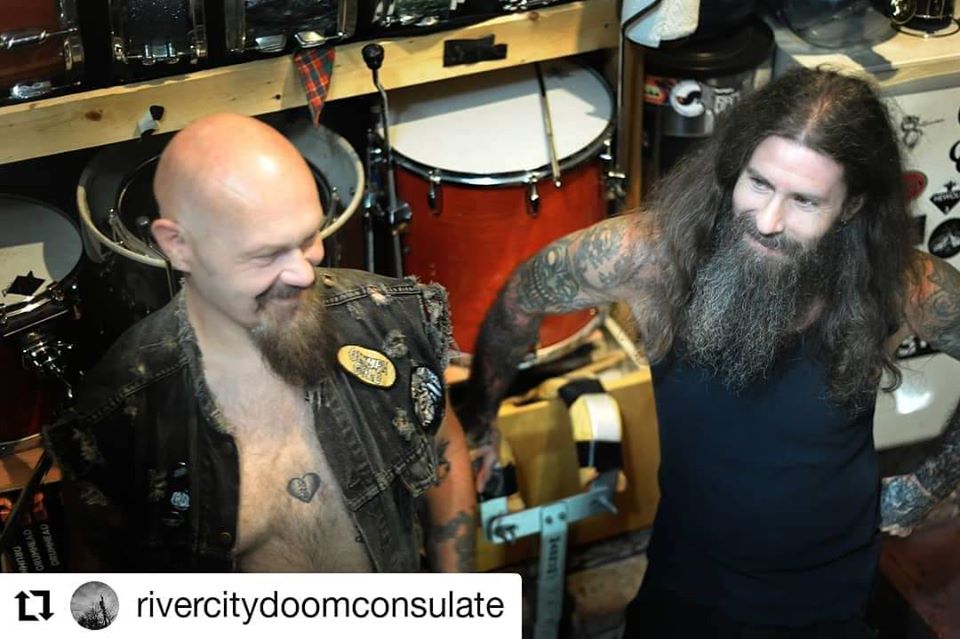 Surly went on to discuss Larson's effect on Thunderchief's songwriting process.  "We clicked very well since the 'Stone House' days, his style helps me write riffs and melodies.  Without him, it seemed I was spending a lot of time second-guessing my drum tempos and changes.  He's been a tremendous help and integral part in shaping the recent Thunderchief material, and I couldn't thank him enough."
2020 did turn out to be the Year of Surprises, albeit not in the way that Thunderchief was hoping.  After spending six months booking tours to support the record, the shows were called off due to the pandemic.  Surly said, "Now we're focused on promoting the record, getting it into the hands of everyone who enjoys sludge/drone/stoner/doom metal and, of course, writing another album for later this year. The process never ends!"
Surly is no stranger to the heavy music world, having worked for GWAR, System of a Down, and many more over the years.  I asked him if he could tell me any crazy stories, and he said maybe over a beer.  "All I will say here is… Getting yelled at by people that do one thing for 45 minutes kinda sucks, and drugs are a hell of a drug!"
Let's hope tours get back up and running soon so we can have that beer and I can get the real stories!  You'll also find something unique at the Thunderchief merch stand: Surly's homemade hot sauce.  "It's simply the best!" he said.  "I grow my own peppers, ferment them in barrels ,and pack the sauce! I started making 'Official Hot Sauce of Doom' or 'Doom Sauce' in 2006, after being on a St. Vitus bender. I realized I hated some of the super hot, capsaicin-added sauce I was tasting. I wanted to extract flavors from the peppers, rather than just making a flaming hot sauce.  Metal Farmer RVA is the only 'all-natural' hot sauce producer in Richmond, using salt and garden-fresh garlic. We have three varieties and I'm developing a new one as we speak to honor my Texas brothers and sisters and their delicious cuisine!"
Sounds tasty!  Pick up some hot sauce and music online while you're waiting for live music to resurrect, and have a listen to Thunderchief's even-tastier riffs here.
Connect With Thunderchief
Thumbnail photo by Randy J. Byrd.  For more from Alternative Control, find us on Facebook, Twitter, Instagram, Soundcloud, and bandcamp.  Plus, follow our 2020 coverage playlist on Spotify!