The Corolla of Doom has been traded in for the Forester of Doom, but the burned CDs will never be replaced.  Here's what I've been listening to in my car lately…
If House of A Thousand Corpses and Sons of Anarchy got into a scissor fight at a Lynyrd Skynyrd concert, it would sound like…  Well, Scissorfight.  These New Hampshire rockers released Doomus Abruptus Vol. 1 on December 6th via Salt of the Earth Records, serving up nine tracks of southern-tinged grooves that are anything but subtle.  The very first lyrics on the opener "Caveman Television" are, "Don't give a f*ck who you are / Don't give a f*ck about where you are from / Shut up and watch the fire."  All righty, noted.
Being absorbed in the Misfits recently, I got a kick out of the song "Where Eagles Drink."  It's a fun, drunken romp "above the treeline." (Hear it on The Obelisk.)  "The Battle (Of Mudhole Mountain)" was a nice palette cleanser further into the album, pulling back on the tempo and alternating quieter. acoustic riffs with the distorted assaults.  Wherever Scissorfight recorded Doomus Abruptus, it sounds great;  guitar and vocals have an expansive, beefy quality and the bass work provides a lively undercurrent throughout the album.  A little online research showed me that the band has been around for almost two decades, and that this is their first full-length release in thirteen years (following a 2016 EP).  With that in mind, it makes the album's stomping defiance even more of an F-U statement.  Catch Scissorfight's "lower New England" release party on January 18th at Altone's Music Hall in Jewett City, CT.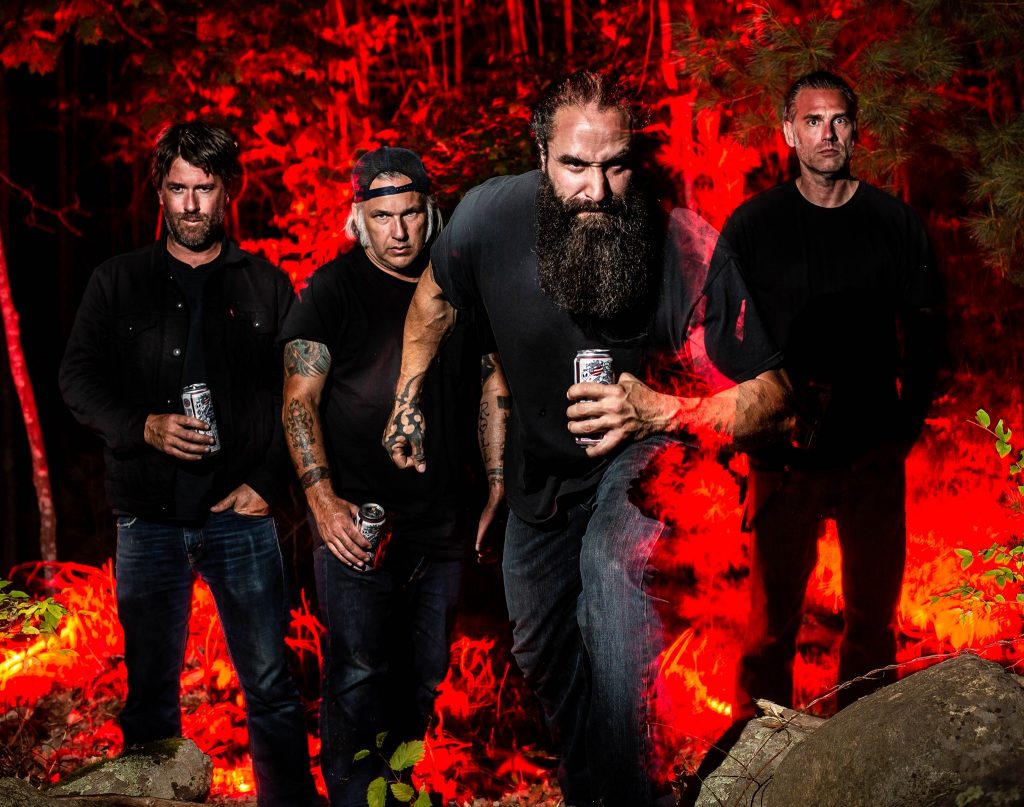 The new one from Year of the Cobra is also in the Forester of Doom's heavy rotation.  Ash and Dust was released in November 2019 through Prophecy Productions; if you loved YOTC's previous material, you'll love this new one as well.  The trademark doom ballads are there alongside up-tempo, hardcore punk-inspired songs (like the title track).  The Seattle duo worked with legendary producer Jack Endino to record Ash and Dust, highlighting the contrast between Amy Tung's lilting vocal melodies and an ever-spiraling storm of fuzz.  Drummer John Barrysmith gets his turn to ratchet things up a couple notches at the end of "Dark Swan" — damn, bro.  In another display of contrast, the mammoth end of that track dissolves suddenly into tiptoeing bass arpeggios and hushed vocals of the closer "In Despair."  Grab your copy on YOTC's bandcamp or the Prophecy webstore.
On a side note, Tung and Barrysmith are not just a powerful musical duo but also a married couple.  The album art for Ash and Dust shows the backs of two hooded figures standing shoulder to shoulder, looking out over grim mountaintops — one figure a little shorter and slighter than the other.  It reminds me of what the pastor said at me and my husband's wedding: that marriage isn't about gazing romantically into each other's eyes for all eternity, but rather about standing together to face the world.  Indeed it is…  I wonder if similar thoughts inspired the album artwork.
But I digress.  The Forester of Doom has some older music on the playlist as well: Misfits' American Psycho (1997) and Panopticon's Kentucky (2012) are getting me to The Scene and back.  How did I not start listening to the Misfits when I was like twelve??  I have a lot of lost time to make up for…  What's playing in your car these days?
Thumbnail photos borrowed from Facebook.  For more from Alternative Control, find us on Facebook, Twitter, Instagram, Soundcloud, and bandcamp.