New Haven's Phat A$tronaut does it again with the single "Rare Fruit."  With twittering flutes and a variety of distinct vocal stylings, the experimental soul band transports listeners from their mundane surroundings — living room couches, seats on the subway — to a magical dance party where everyone is happy and hip and dressed in bright colors.  The best part?  All the smiling people in this ethereal club are very excited to see YOU.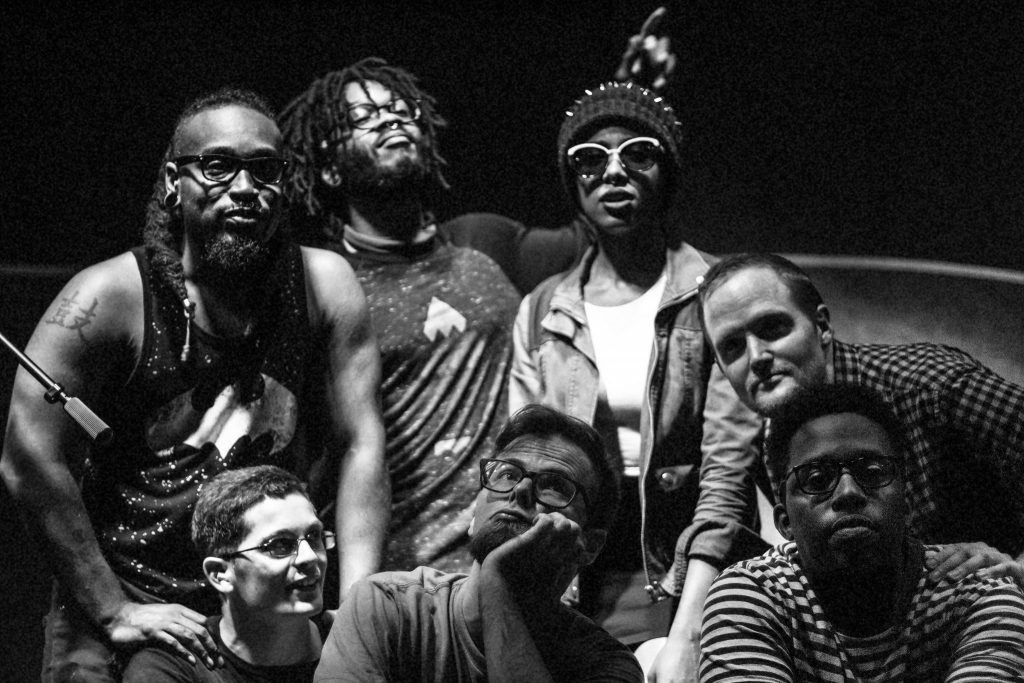 "Rare Fruit" shows off PA's adept arrangements. Flute, sax, piano, and vocals all trade places over a flawless and ever-evolving rhythm section; somehow, no one steps on each other's toes at this magic dance party.  Ro Godwynn's harmonies against Chad Browne-Springer's lead vocals are a match made in heaven, and drummer Travis Hall never seems to do the expected.
Phat A$tronaut sounds great in the headphones, but this is a band that should truly be experienced live.  Catch one of their upcoming shows if you can!
3/14 — Tonio Sagan & 1ne Man Sound w/ Soultree & Phat A$tronaut @ Bishop's Lounge in Northhampton, MA
4/2 — Lucky Chops w/ Phat A$tronaut at Space Ballroom @ Hamden, CT
4/25 — Mark's Bday Bash w/ Phat A$tro, Slurp @ The Acoustic in Bridgeport, CT
Find more from Phat A$tro below:
For more from Alternative Control, find us on Facebook, Twitter, Instagram, Soundcloud, and bandcamp.  Plus, follow our 2020 coverage playlist on Spotify to hear Phat A$tronaut and many more!