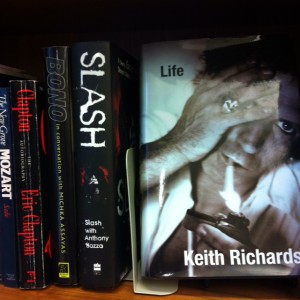 What's just as good as reading a library book for free?
Buying a new book for two dollars and not having to return it.
But where can you get new or almost-new books for just two bucks?  The Friends Book Shop at the Ferguson Library!  There are two locations: one at the Ferguson's Main Branch (at the corner of Broad and Bedford Streets) and the other at the Harry Bennett Branch (115 Vine Road).  Each shop has its charms; there's a large selection of teen lit at Harry Bennett, and an attached Starbucks at the downtown store.  Those venti iced lattes cost more than most of the books!
I've visited both stores often since moving to Stamford five years ago and recently began volunteering at the Main Branch.  To attest to the condition of the books, a customer came in on my first night and exclaimed, "Didn't this used to be a used book store? All these books are new!"  Well, they're not — but volunteers sort through all donations, and only those of the best quality end up in the Book Shop.
Both branches carry fiction, nonfiction, cookbooks, classics, kids' books, magazines, audiobooks, DVDs… In other words, they sell pretty much anything you'd want to read.  All items are donated by individuals and the profits go towards funding library programs.  So if you're on a budget this summer, or can't seem to return library books on time — or if you just want something great to read — stop by the Friends Book Shop!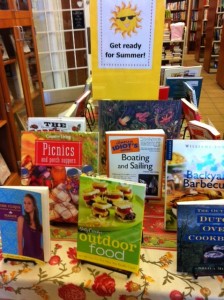 Main Library
At the corner of Bedford & Broad Streets
(203) 351-8277
Monday – Thursday: 11 a.m. – 8 p.m.
Friday: 11 a.m. – 6 p.m.
Saturday: 10 a.m. – 5 p.m.
Sunday: 1p.m. – 5 p.m.

Harry Bennett Branch
115 Vine Road
Opposite Turn of River School
(203) 351-8293
Monday & Wednesday: 11a.m. – 7 p.m.
Friday: 11a.m. – 6 p.m.
Saturday: 10 a.m.- 4 p.m.