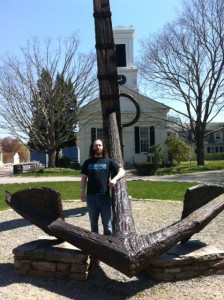 Did you know that oysters were one of the first fast foods?
Or that sea chanteys have roots in both Anglo and Caribbean music?
These are just some of the nerdy things my husband and I learned on our honeymoon.  After all the hoopla of planning a wedding, we didn't want to spend thousands of dollars on a vacation, and we sure didn't want to drive to JFK the day after getting married and be trapped on a plane.  A four-day trip to Eastern Connecticut and Rhode Island turned out to be just what we needed, and many of our stops would make great "day-cations" or overnight trips.
Destination One: The Casino
Don't worry, we left the envelope box at home!
The first night, we checked into the Belissimo Grande hotel in North Stonington, CT and took its free limo service up to Foxwoods.  Dinner was at David Burke's Prime in the Grand Pequot Tower – filet mignon for me and a dry aged rib eye for Mike.  We'll leave the detailed restaurant critiques to The Headbanging Hostess and OmNomCT, but this place got two metal horns up from me and an 8 out of 10 on Mike's scientific "Scale of Peter Luger's."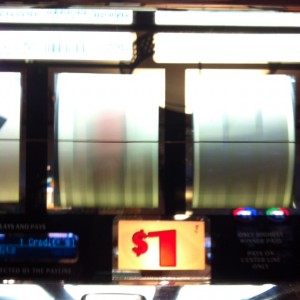 After a couple of hours playing the slots and blackjack, Mike was out of cash and I wanted to hoard my modest winnings.  We wandered around and ended up in The Scorpion Bar, a southwestern-themed watering hole that features live bands, go-go cowgirls, and a huge selection of tequila.  (Don't try to take pictures of the go-go cowgirls – the bouncers do not approve.)  Radio 104 was hosting a Battle of the Bands that night, which my "god-cousin" Tyler's band Forget Paris just happened to be playing, so we had a few beers and enjoyed the music.  Small world!
Destination Two: Mystic
We spent the next day in Mystic, beginning with a nerd trip to Mystic Seaport.  Their collection of carved scrimshaw was one of our favorite exhibits.  (Scrimshaw: The UDraw of the Nineteenth Century?)  The Neptune's Orchestra exhibit of musical instruments was also very cool; it inspired me to get a CD of sea chanteys from the gift shop so I could torment Mike on the way to Rhode Island.  Not all parts of the village had opened because it was early in the season, but we did get to visit a printing shop, some oyster and lobster sheds, and one of the giant boats.  Our last stop at Mystic Seaport was Treworgy Planetarium, where we enjoyed a presentation on celestial navigation.  We were the only adults there who weren't accompanying toddlers – but hey, you can't be metal bad-asses all the time.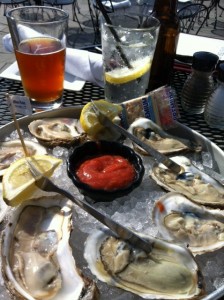 We spent the rest of the afternoon poking around downtown Mystic, starting with some oysters and beers at the S & P Oyster Company.  (Thanks to Connecticut Bloggers for the recommendation!)  A classy joint – but if you're looking for something more casual, Mystic Pizza is right over the bridge.
Downtown Mystic has lots of places to window-shop, but the most memorable was The Emporium (15 Water Street, a couple blocks from the main drag).  You could spend hours exploring its three floors of curiosities from the art gallery upstairs to the creepy mannequins in the basement – definitely a must-see.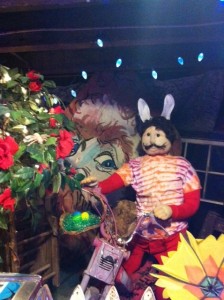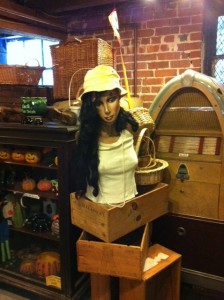 And what about Mystic's number one "must-see," the aquarium?  We skipped it because we'd gone there with friends last year.  It's much more baller than the Maritime Aquarium in Norwalk, but there's only so many times you need to look at fish.  We did have a great sushi dinner at Johnny's Peking Tokyo across the street…  Perhaps where aquarium residents go for retirement?
Stay tuned for Part II, our adventures in Newport!
Eastern CT Day-cation Run-Down
Where to Stay
The Belissimo Grande — no free breakfast, but half the price of staying at Foxwoods, and they'll bring you there.  Also, it's a ten-minute drive to Mystic attractions.
Where to Visit
Downtown Mystic
Foxwoods Casino
Mystic Aquarium
Mystic Seaport
Where to Eat
David Burke's Prime
Johnny's Peking Tokyo
Mystic Pizza
S & P Oyster Company
We want all of Alternative Control's readers to enjoy summer to the fullest… Leave a comment with your favorite daycation locations and post your pictures on our Facebook page!