I didn't graduate from college toooooooo long ago, but I sure wouldn't want to be a freshman these days.  Let's take a look at some stats:
When I left Westconn in 2007, the tuition and fees for one semester (in-state) was a around $2,400, and the on-campus housing was a little over $3,000 – so, under twelve grand a year to attend full time and live on campus.   I went to their site just now pretending to be an 18-year-old applicant, and their handy net price calculator estimated that one year's attendance would cost $22,898!!!  In seven years, the price of attending A STATE SCHOOL as an IN-STATE RESIDENT has nearly doubled.
Faced with that bill just to get to class, it's no wonder that college students are trying to cut costs elsewhere – and one way is by renting textbooks.  A service that's growing in popularity is CampusBookRentals.com; basically, it's like Amazon but you send the book back.  Their books are quite a bit cheaper than what you'd pay at the campus book store and elsewhere; for instance, my somewhat recent grad textbook Supervising Staff sells for $57.41 new through Amazon Prime, but it's only $20.44 to rent from Campus Book Rentals for the fall semester.  (Shipping both ways is included in the rental price, and they give you the return-shipping packaging as well.)
The company just started a "reverse" service too, called RentBack – if you have a textbook you'd like to rent, you send it to them and they send it to knowledge-hungry students around the world… And pay you every time it goes to a new person. Actually, this might be a good fate for that copy of Supervising Staff, which has been sitting in my closet for a year after being listed on Amazon…
Other pertinent info:
You can highlight in the textbooks! (Which means the book you get may have some highlighting already – but if you were buying used, it would be highlighted anyways).
There are a variety of rental periods, and you can extend your rental if you're too lazy to get to the mailbox in time.
Campus Book Rentals has a partnership with Operation Smile, a worldwide charity that performs cleft palate surgery for children who otherwise would have to live with the disfiguring condition. So YOUR textbook rental helps change a kid's life!
Again, the cost of college stinks – just one more harbinger of America's impending middle class demise, but that's another column… In the meantime, save some money on textbooks with Campus Book Rentals and do some good in the process.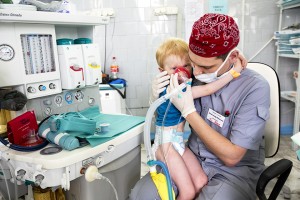 Disclosure: Alternative Control was compensated for this post, but Jessie's opinions on the outlandish cost of a public education are all her own.