Indiana noisy rockers Burial Party share a detailed and diverse Nerd Talk, check it out!
Favorite Movie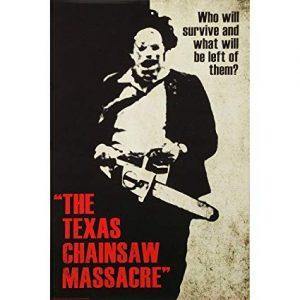 Justin Weiks (bass):
Texas Chainsaw Massacre. I grew up watching horror films but it wasn't until I was ten years old that I first saw this film. I consider one of my favorite horror films due to the fact I've never seen anything like it before. Needless to say, it changed my whole view point on horror films and it dealt with subjects I've never seen before in other horror films. Also, it's a horror movie classic!
Eric Rutkowski (guitar):
Depends on the day, but Office Space is always in the rotation.  I can confirm it is a fairly accurate portrayal of corporate life.
Dan Kinnaley (guitar):
This changes quite a bit, but right now it's Ghost World which was directed by Terry Zwigoff. It's a genius adaptation of the comic book. I loved it a lot and it resonated with me as a teenager. It got me into all sorts of offbeat indie films and graphic novels. I re-discovered it recently, and appreciated the movie looked like a comic book without being so obvious about it, like a Marvel movie. To my knowledge, Zwigoff hasn't made a movie since Art School Confidential in 2006, and I wish he'd make another.
Favorite Book
Justin: Zen and the Art of Motorcycle Maintenance by Robert M. Pirsig. This book was recommended by a good friend when I was about 16. This book has helped me in my professional, educational, and personal life that it's really hard to put into words. I read this book once a year and gift it to people as much as possible.
Eric: Anything by Rollins.  We get to live vicariously via his recounting of his travels, and there's always wisdom to be found there.
Dan: On Writing by Stephen King. Before I started writing songs, I was much more interested in writing fiction. I was in my early teens when I read On Writing. It inspired me to think creatively, and get into the practice of writing, of thinking of creating things as craft, which were all good skills to have once I started getting serious about writing music.
Favorite Game
Justin: Super Mario RPG. This game was my introduction to role-playing games in video game format. It was revolutionary to my childhood because it opened the doors to other games such as Final Fantasy. I will pretty much play any type of RPG ever since being introduced to this game. Who doesn't like playing any type of Mario games?
Eric: I've never been into games, but my pal Matt and I played a lot of Super Dodgeball back in the day.
Dan: Deadly Premonition. It's the video game equivalent of a cult-classic b movie, and one of the most bizarre pieces of media I've consumed. It's an open world survival-horror game heavily influenced by Twin Peaks. It's set in the Pacific Northwest, and you play as an FBI agent trying to solve a small town murder. I'm a massive David Lynch fan, and I'm pretty sure this is better than any licensed Twin Peaks game could be at nailing the feverish quality of the show.
Stream "Black Stripe" from Burial Party's upcoming album Please, Electric Move Slow below:
Hear the rest when it releases on vinyl and all your favorite streaming sites on July 12. The record is available for pre-order now.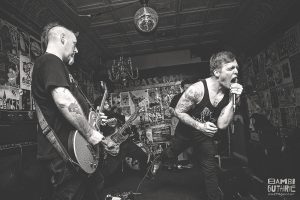 For more from Alternative Control, find us on Facebook, Twitter, Instagram, Soundcloud, and bandcamp.  Thanks to Dewar PR for hooking up this edition of Nerd Talk.