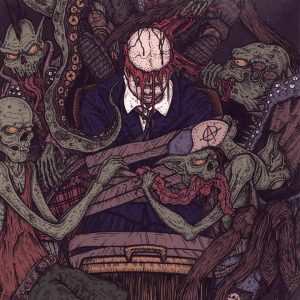 What kind of band do you get when you put together the influences of sci-fi and dystopia, of Stephen King and Quentin Tarantino?  What if you add some Grand Theft Auto to the mix?  You'd get Casket Feeder, a ferocious UK death metal band with a hardcore ethos.  Casket Feeder just released their second EP, Scalps, earlier this month.  Read on to find out what's going on beneath the band members' own scalps — and be prepared for an unexpected favorite film at the end.
Matt (Vocals)
Favourite Film – The Usual Suspects
I'm an absolute sucker for a good twist and this is by far one of my favourites. Cleverly scripted and executed with a brilliant cast, the first time I watched it I absolutely lost my shit over the ending. To me, The Usual Suspects is two movies in one. Enjoyable the first time you watch it, even more enjoyable the second time round. The first viewing asks questions that are answered in the final few minutes, and the second viewing is interesting because when you know the answers, the film becomes that much clearer.
Favourite Book – Misery by Stephen King
I must admit, I'm not really into reading books but out of the books I have actually read, this one wins. This is definitely up there with being one of the greatest thrillers ever written. King gets so much out of such a simple premise. The movie is also a definite watch.
Favourite Game – GTA San Andreas
I remember when San Andreas was released, I was so impressed with the graphics. Looking back now, it's crazy how far gaming graphics have improved. That being said, this game is still very strong and is by far one of my favourite games of all time. The story is amazing, the dialogue is well-written, it has a terrific voice cast and is extremely entertaining. If you're into your games and you haven't played San Andreas, it's definitely one to tick off your list.
Graham (Drums)
Favourite Film – Commando
Quote for quote this is Arnold's best film.
Favourite Book – The Shining by Stephen King
I'm not a big reader but this is a classic.
Favourite Game – Golden Eye
I picked this because it's fucking gas especially with the big head mode.
Lewis (Bass)
Favourite Film – Inglorious Bastards 
I love the brutality of this film, as with all Tarantino films.  The dark comedy style plot just sets it apart from other similar films; I really appreciate the acting from all the main characters, mainly Christopher Waltz.  His portrayal of the Jew-hunting Nazi was incredibly clever and demented and great to watch.
Favourite Book – 1984 by George Orwell
Overall just a great book to read.  The reality of the events that George Orwell wrote about are alarming, mainly because in recent times the concept of complete control of an nation under a totalitarian state in some countries doesn't seem like an impossibility.
Favourite Game – Red Dead Redemption
The campaign storyline was amazing and kept me hooked with all the plot twists and great characters that got introduced throughout it, I was able to get completely immersed in the upgrading the characters skills and completing as many of the side missions as possible. Although it follows the same open world lay out as Grand Theft Auto it felt like a completely fresh due to the Wild West setting and unlike any other game I've played before
Aaron (Guitar)
Favourite Film – Bladerunner
A visual and sonic masterpiece and in my mind, the precursor to 90% of modern dystopian fiction. 
Favourite Book – The Horus Heresy by Guy Martin
I haven't read a book properly for a while, I think the last one was the first Guy Martin book. However I am working my way through the Horus Heresy audio books. I am a big Warhammer 40K fan and although I don't play anymore I still really enjoy the universe
Favourite Game – Wipeout
I've got such a short attention span and this is just pure sensory overload. I'm really into my electronic music as well so the soundtrack just makes it all the better.
Connor (Guitar)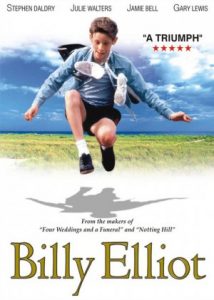 Favourite Film – Billy Elliot
A story of triumph against the odds, working class pride and the push and pull of masculinity, expression and emotion. An underdog story which runs the gamut from despair to elation, with a killer soundtrack to boot.
Favourite Book – Brighton Rock by Graham Greene
The story of a sociopathic youth gang leader whose world collides with the pure heart of a loving, god-fearing girl. Love, hate, intrigue and ultra-violence play out on the Brighton seafront in this gripping novel.
Favourite Game – Metal Gear Solid
Revolutionary gameplay, an immersive and incredibly crafted storyline and one of the most badass characters in gaming in Solid Snake. The greatest game of all time.
Find Casket Feeder on Facebook and Twitter, and check out Scalps below:
Thanks to Dewar PR for hooking up this edition of Nerd Talk.   For more from Alternative Control, find us on Facebook, Twitter, Instagram, Soundcloud, and bandcamp.