On this week's edition of Nerd Talk, Tom Hollands of UK post-hardcore band Oceans takes over with a penchant for fantasy and many things Japanese.  "I can't speak for the rest of the band," the guitarist says.  "I think we all have rather varied tastes in other media… But here goes. It was hard to choose one for each so I chose a couple."  Don't worry Tom, Nerd Talk is not a test!
Favorite Video Games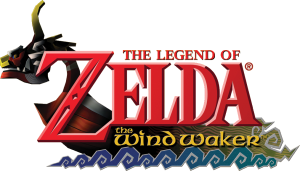 There were so many that came to mind for this category. One of my favorite consoles was the GameCube, tons of great games – Hence I've gone for The Legend of Zelda: The Wind Waker. Anyone who's played this will know how beautiful this game is aesthetically. It also packed loads of gameplay, imaginative levels and foes, yet despite its more 'cartoony' vibe to the rest of the franchise it still managed to be pretty sinister in places. Trying to sneak round the guards in the 'Forsaken Fortress' used to really shit me up when I was younger.
I also wanted to mention Soulcalibur III. Loads to unlock in this game, it was real fun multiplayer, and they practically fused a fighting game with a strategy game in the 'Tales of Souls' mode which I loved. There was a giant evil sword with an eye that was wielded by a dude with a mutated demon arm too, so that's cool. \m/
Lastly, I had a really good time blowing stuff up on Just Cause 2.
Favorite Books
I never read that many books (at least that I can remember clearly) as much as I enjoyed it and never find the time to now, but I'll list a few that stuck out to me…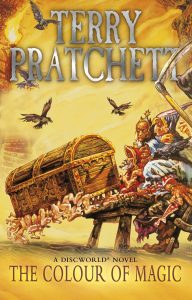 The Seven Deadly Sins by Corey Taylor I would recommend for anyone who has an interest in music autobiographies (though it isn't really one itself), or who loves Slipknot like I do. He more or less pukes his thoughts articulately into a book of opinions, philosophy, and captivating storytelling. Check out his other book A Funny Thing Happened on The Way To Heaven if you're interested in the paranormal (or even if you're not).  I'm a cynic, as I've never seen such an entity (show yourself, I want to believe), but it's a great read regardless… I was often drawn to art and more visual mediums so I had a book of works from Terry Pratchett's Discworld series. This leads me to mention The Colour of Magic, which was an equally funny, intelligent, and immersive take on fantasy. One of my favorite features was the luggage, a living chest with loads of little legs that followed its owner anywhere (including inside his own mind), devoured people, and yet still kept clothes neatly folded inside smelling of lavender.
Finally, I still have at least twenty or so of the Shaman King manga books lying around. If it were possible to channel spirits, maybe I'd channel Dimebag or Michael Hedges when I play guitar or something.
Favorite Films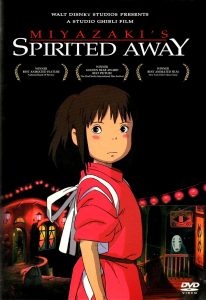 Spirited Away is one of my favorites.  Probably the most famous Ghibli film, it shows off everything Hayao Mayazaki's films are known for — I could watch this film without sound or subtitles purely to look at the amazing animated illustrations or without any picture for the enchanting soundtrack.
No-Face creeps me out more than most horror movies do.
Ip Man — The original 'based on a true story' film has always jumped out at me for having some of the most impressive martial arts displays and harrowing, emotive story line of any film in the genre I've seen.
What We Do in the Shadows — I was only planning to mention 2 films but I wanted to include a comedy, this is a fairly new film.  It's a clever mockumentary about a group of New Zealand vampires living together and trying to get along featuring some of the cast of Flight of the Conchords. Like not doing the dishes for 100 years. Sounds familiar…
You might hate all of these and that's okay but if you made it this far thanks for reading!

Well Tom, I definitely agree that Spirited Away is cool and as a fantasy fan, I will have to check out the Terry Pratchett books.  I need something to read once I finish the Iron Druid Chronicles! 
Check out Oceans' new EP Far From Composure, streaming on Spotify.  Local fans of Mile Marker Zero, you will like these guys.
And for more from Alternative Control, find us on Facebook, Twitter, Instagram, and bandcamp.
Thanks to Dewar PR for helping to set up this column.