I want to preface this article with a big shout out and thank you to Anastasia Chatzka (Sew Anastasia on YouTube) for her amazing tutorial video "How to Sew a Patch Onto Anything". I highly recommend anyone looking to make their first battle vest to give it a watch, it was so helpful when I got started. 
The story of my battle vest begins at the original location of Trash & Vaudeville on Saint Marks Place, Manhattan, almost a decade ago. My best friend Rob (Nefariant, IKILLYA, Prime Evil) had recently bought a beautiful Royal Bones vest from them and I simply had to have one as well. I originally envisioned keeping it plain and even performed in it a couple of times with different bands, but I finally sat down with the thread and needle last year to calm my mind during the final months of graduate school.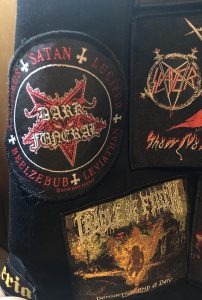 My obsessive need for organization governs my vest, which has been referred to as "military style" by those in the know. Maybe it was from all my years in Scouts where everything had to be done in a certain order, though you may notice the front of the vest is a bit more abstract than the backside. Generally, I measure patch sizes to decide what will line up best where while giving a bit of breathing room in between so things don't get too cluttered.
I wish I could remember when I got my first patch and who gave it to me, but that honor goes to my Cradle of Filth "Damnation and a Day" patch. Around the time I was playing black metal in Connecticut's own Theogonia, my Dark Funeral patch became number two in the collection, again, I'm not sure who gave it to me. I don't particularly have a favorite patch, but there is a lot of history behind my IKILLYA bull's eye because of my friendship with the former member.
Scores from shows over the last year include The Absence, Beyond Creation, The Faceless, Cattle Decapitation, Baroness, and Sunn O))), the last of which was gifted to me by my friend Zak as I could not attend the show myself. My Meshuggah patch came from Darkside Records in Poughkeepsie, which you should visit if you haven't already.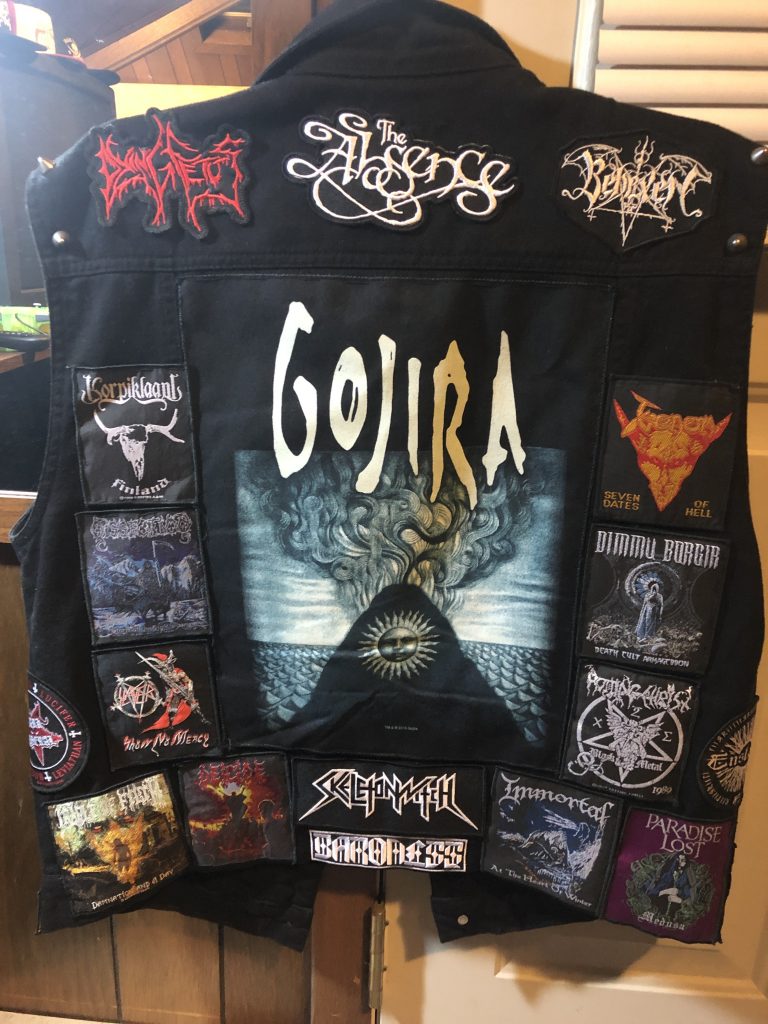 I most often get questions regarding the pins on my right pocket, which I will happily explain now! The Slipknot 'Tribal S' came from a necklace I had back in high school that I attached using a basic safety pin. The big 'X' pin was from the Animals As Leaders ten year anniversary tour. Next to that is a tiny pin with the emblem of The New School, my graduate school alma mater. Lastly, the two arrow heads came from my Cub Scout uniform, which could be considered my first patch jacket, and represent a compass to guide you to great things.
I definitely see this thing as a work in progress, especially with all the awesome shows coming up this year that will most likely have new goodies to add on. Cheers and hails to all, keep it posted here for all the great stuff coming your way!!!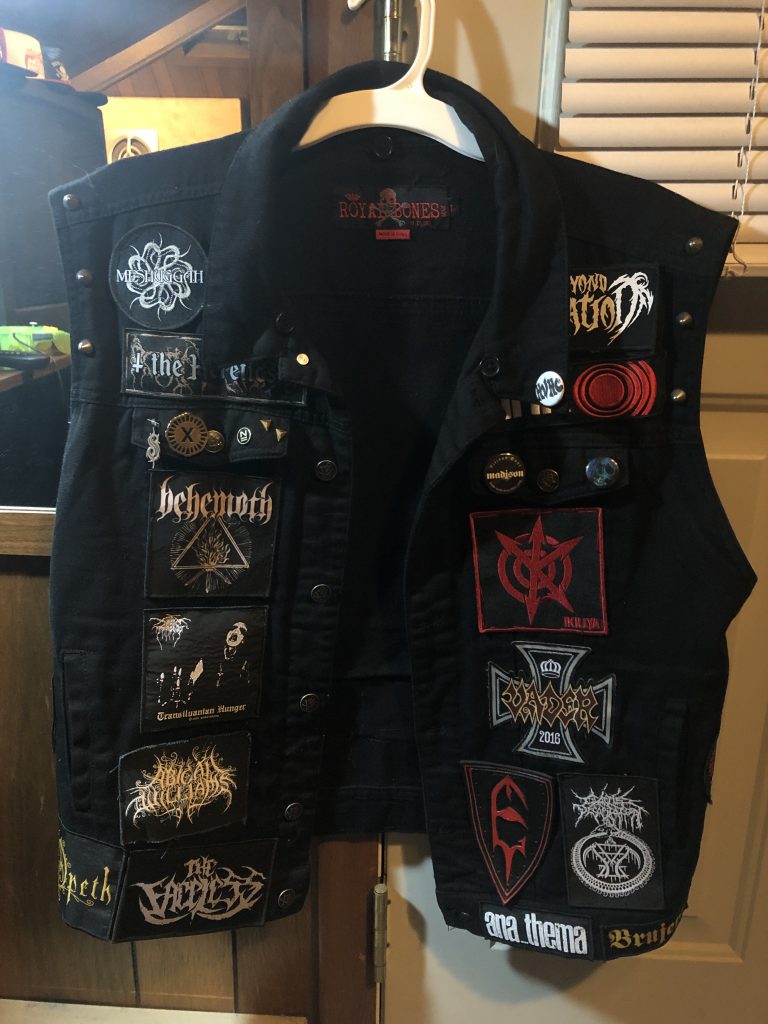 For more from Alternative Control, find us on Facebook, Twitter, Instagram, Soundcloud, and bandcamp.  Join our mailing list here.