I didn't win the Bacon Fest recipe contest, but the cookies came out pretty damn good!  For anyone who is interested, here is how you can make them yourself: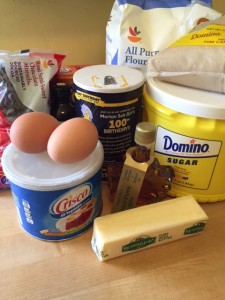 Bacon Chocolate Chip Cookies
Makes approx. 32 cookies
Ingredients
1/2 cup butter (1 stick)
1/2 cup plain vegetable shortening
1 cup white sugar
1/2 cup brown sugar, packed
1 tsp maple extract
1/2 tsp vanilla extract
drizzle of maple syrup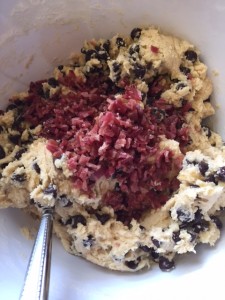 2 eggs, beaten
1 tsp baking soda
1 tsp salt
2 1/4 cups flour
1 12. oz. bag chocolate chips
5 slices bacon, cooked and diced
1 tsp bacon drippings
Directions
Set butter and eggs out to soften/come to room temperature.  Preheat oven to 375.  Fry bacon, drain, and chop finely.  Reserve a small amount of bacon drippings.
Once butter is softened, mix with shortening and sugars.  Add extracts.  Beat eggs, add, and mix.
Add baking soda and salt.  Add flour one cup at a time and mix.  Stir in chocolate chips, chopped bacon, and bacon grease.
Place 9-12 separate spoonfuls of dough on an ungreased cookie sheet.   Bake 10-12 minutes or until edges are brown.  Cool on rack or silicon mat and enjoy!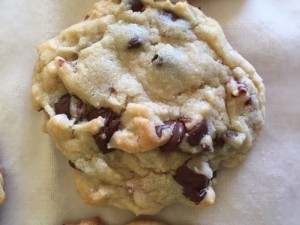 Note: To make the "Karjanis Family Secret Recipe" Scene Cookies (a.k.a. my regular chocolate chip cookies), use 1 tsp vanilla extract and leave out the maple extract, maple syrup, bacon drippings, and bacon.  Bake at 375 for 7-8 minutes.)
For more from Alternative Control, find us on Facebook, Twitter, Instagram, Soundcloud, and bandcamp.