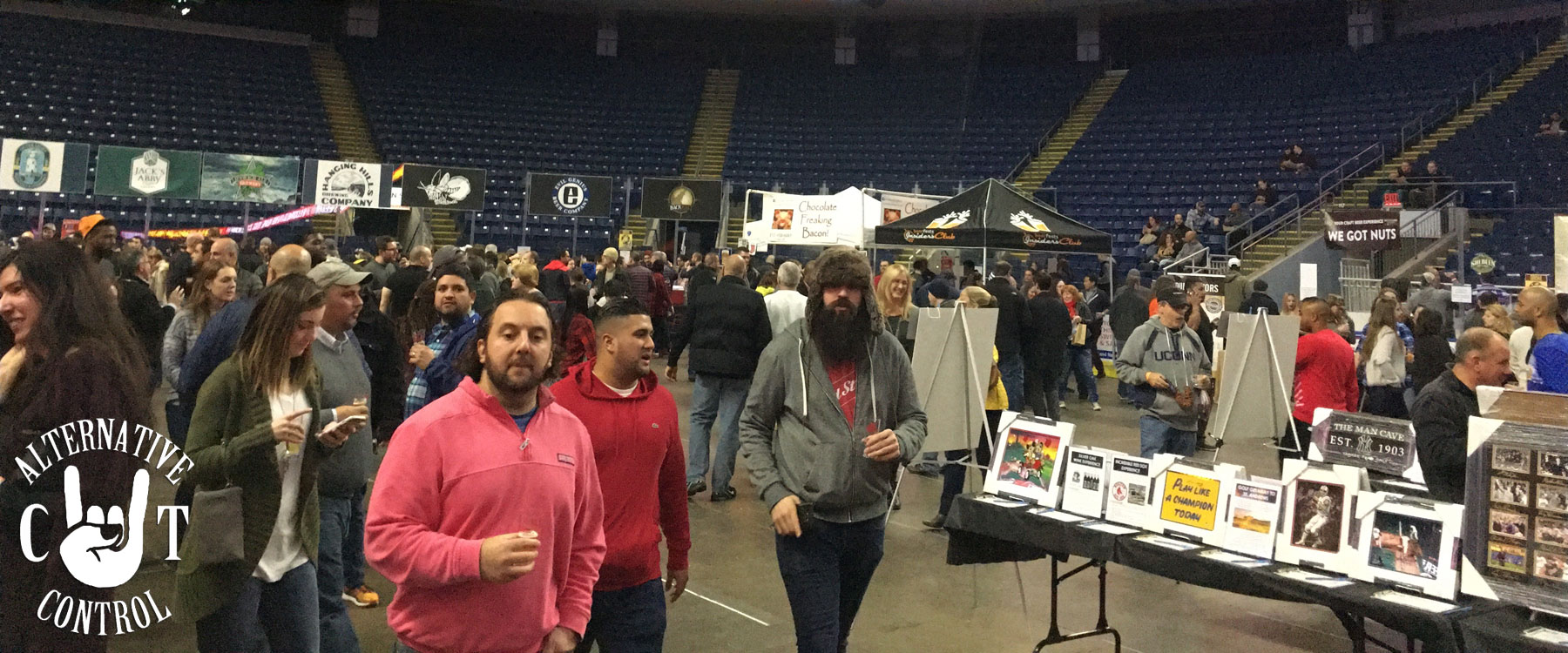 It was an honor to again be invited for the 3rd time for the 3rd Annual Beer Conn presented by Starfish Junction at the Webster Bank Arena.  We were also glad to see our friends from CTBeer.com and BeerFests.com, who have been instrumental in getting the word out about events such as this one.
This year our party consisted of myself, Blog-Master Jessie May and Stamford's foremost drummer Jim Clegg. But enough about us, let's talk about our favorite parts of the event:
Lock City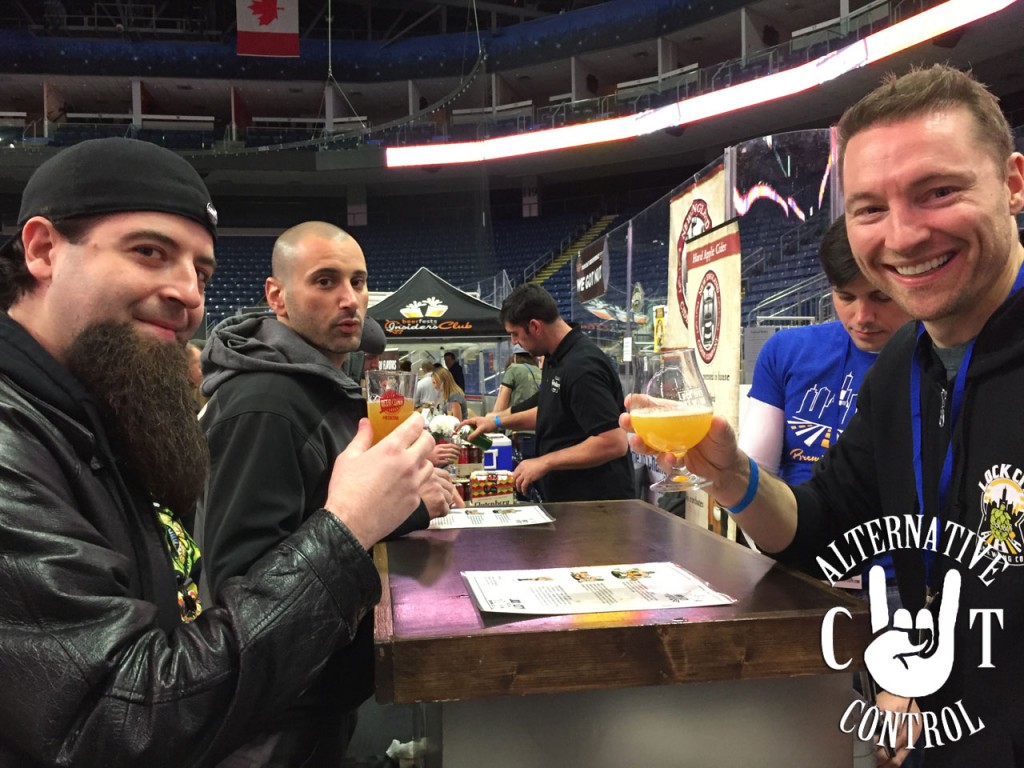 One of our first stops was our local brewers and friends at Lock City Brewing. On tap this time around they had the Double Noggin' Knocker Double IPA, a Coffee Porter, and my old favorite the Figure Four Lock IPA (named afetr Ric Flair's finishing move) only this time it was double dry hopped. While tasting their offerings co-head brewer Mike and I had a lengthy discussion about hop farming, and the proprietary copyright laws surrounding acquiring certain strains of hops – Much like digital fonts, Citra and Mosaic are just as rights managed as Futura and Helvetica.
New England Brewing Co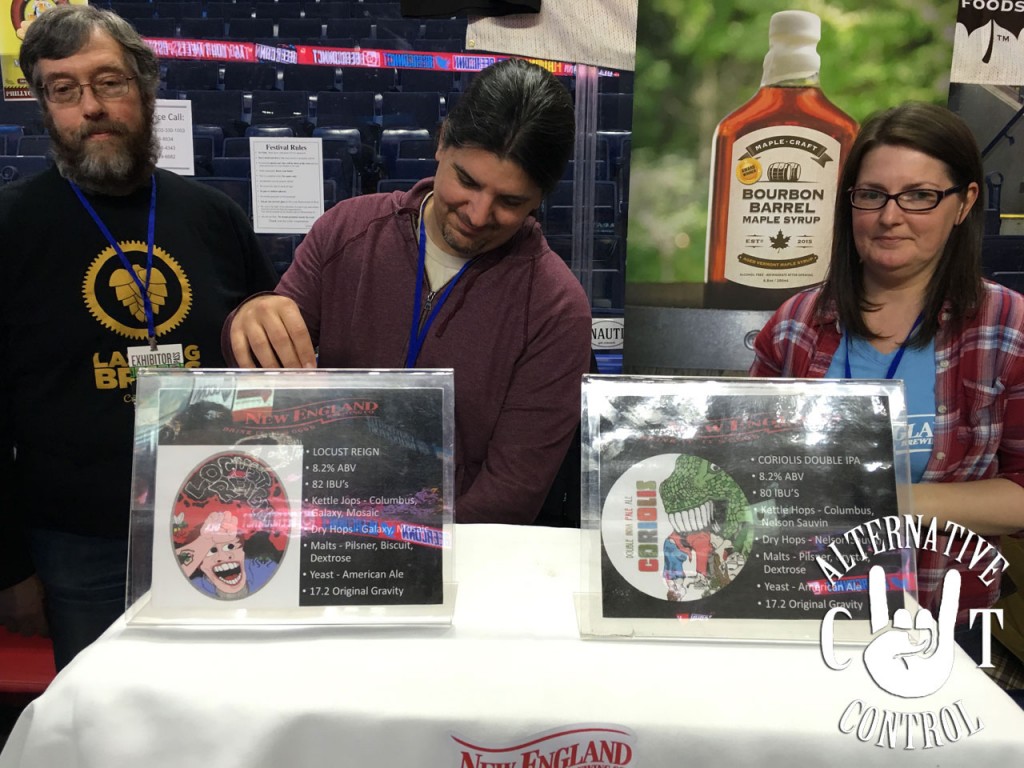 We continued down the line, noting the ciders, seltzers and coffee, but our next destination was New England Brewing Co. Hands down the brewery I have frequented the most times, I'll still never turn down an opportunity to sample some of their IPAs. And they definitely brought their A-game this time with Locust Reign IPA on one side and Coriolis Double IPA on the other – both are delicious and not very common releases.
BeerFests.com / CTBeer.com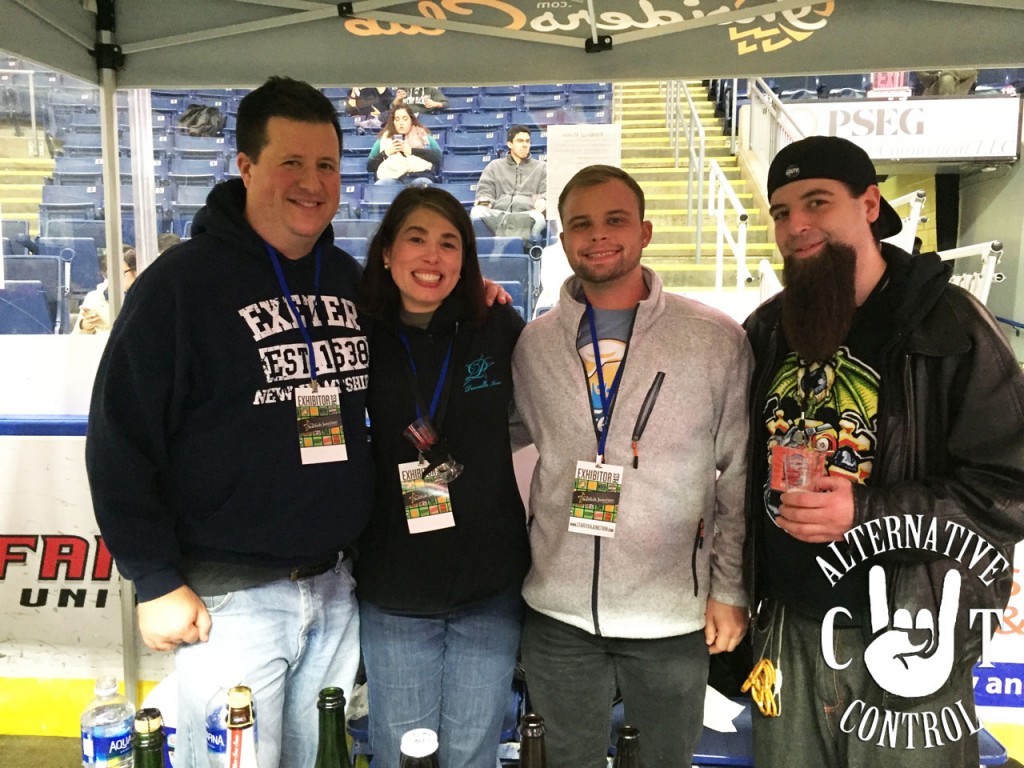 Located right by the entrance to the arena, we stopped by the Beerfests.com tent multiple times that night. Kevin and Jen are great people and do a hell of a lot to support the local craft beer scene, plus they had some rare bottles to share! If you attended then you should have received a free raffle ticket along with your tasting glass, courtesy of BeerFests.com. BeerFests.com is your go-to resource to find and purchase tickets for events like Beer Conn, and CTBeer.com is your go-to resource for all the breweries speckled throughout the state worth visiting.
Port Jeff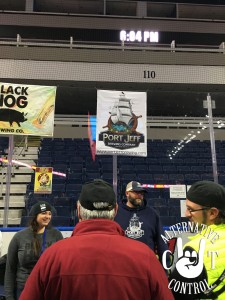 Port Jeff was a new brewery we tried this time around. I mean, who wouldn't wanna try a beer called 'Party Boat'? They also had one called Shiznit, Jim said is had an 'afterthought' while Jesse thought it tasted like a plant (refer to the link at the beginning regarding 'notes').
Black Hog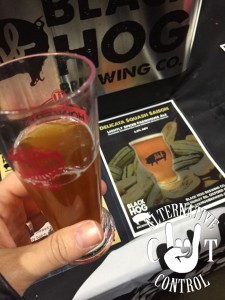 "I want to try the ninja," Jim said emphatically, holding out his tasting glass with a curious smile. I have known of Black Hog for awhile now but haven't yet visited their brewery. I tried their Vegetable Saison which was quite refreshing, despite what the name might make you think (it doesn't taste like broccoli).
Grey Sail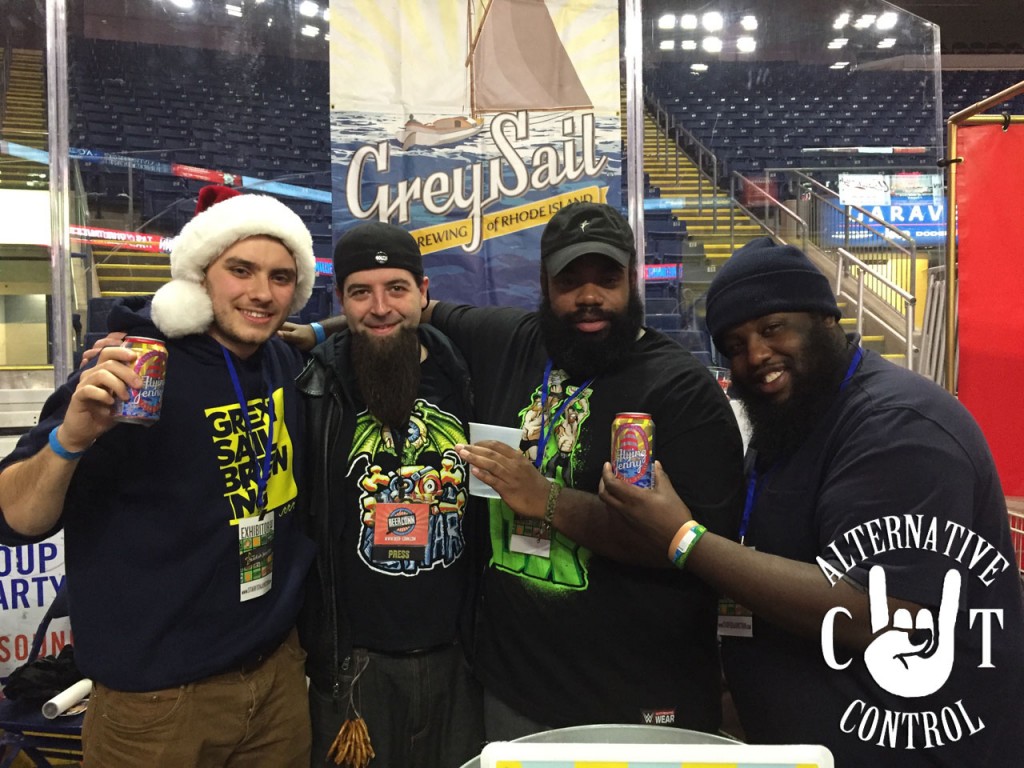 Grey Sail Brewing, and specifically Captain's Daughter, is another local favorite of mine. My beer compliments were met with beard compliments as they compared my likeness to more than one member of System of a Down. If you're an IPA fan and haven't tried Captain's Daughter yet, do yourself a favor and try it; it's right up there with many of the other 'legendary' New England IPAs.
Bavik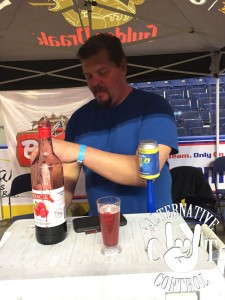 As usual my friend Jeff the Beer Chef was pouring at the Bavik tent. Bavik is a 122 year old Belgian brewery and he were pouring their German Pilsner and a delicious sour called Wittekerke Wild. While I enjoyed the sour on its own, Jessie May enjoyed the combination of the sour ale with a raspberry syrup (pictured), which helps to sweeten and neutralize the acidic flavor.
Thomas Hooker Brewery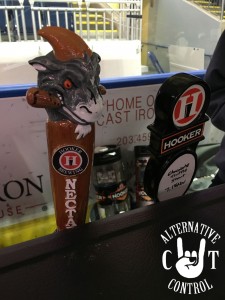 One of our last stops what at Thomas Hooker. I was immediately drawn to the goat themed tap handle – "Nectar of the Goats" Pale Ale. I love a good creative theme and joke, and when the beer itself holds up as well you have a surefire winner.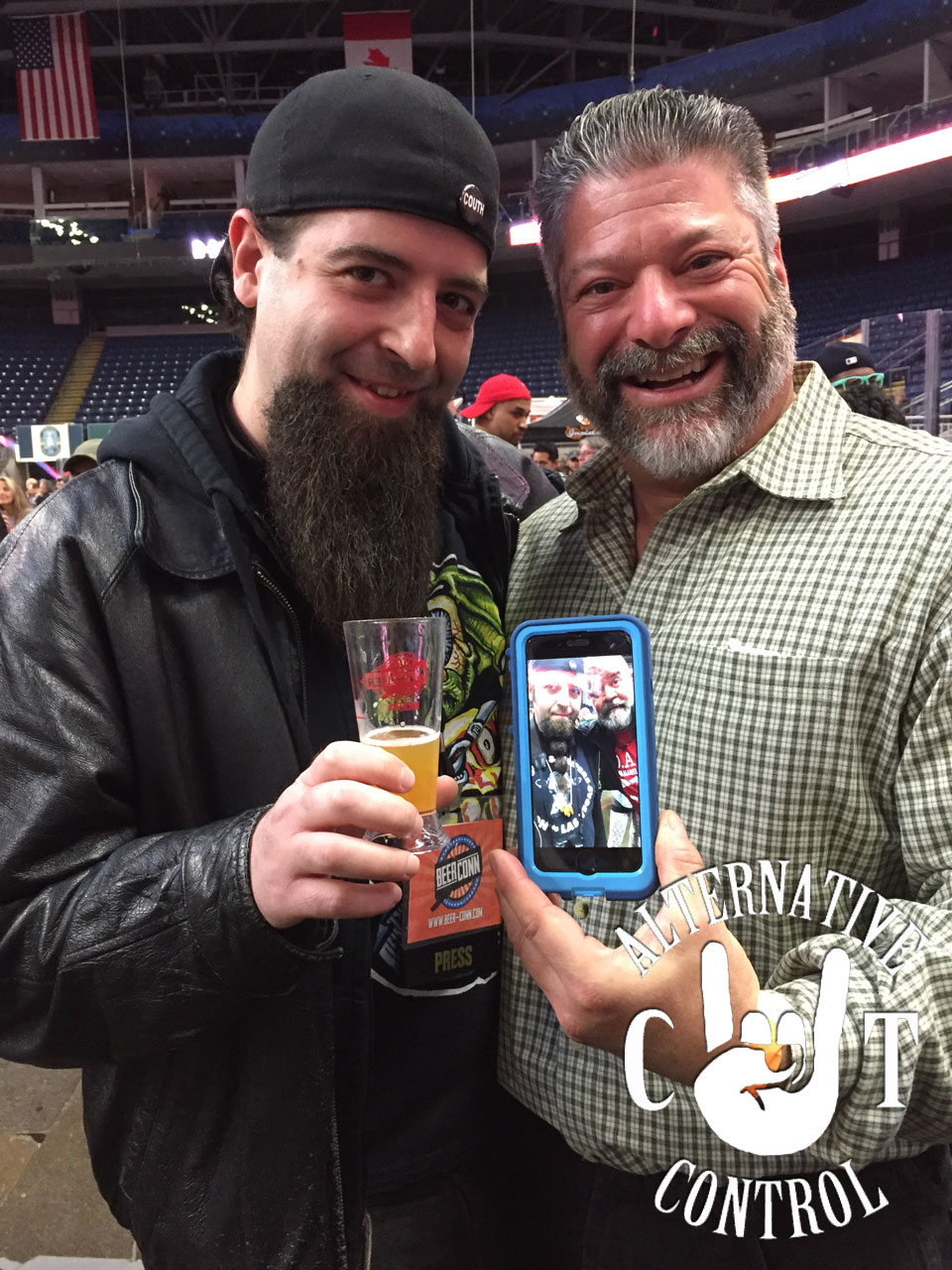 Thanks to Lynda and everyone else at Stafish Junction!! Looking forward to next year…  Visit our Facebook album to see all the festive pictures, which became progressively more tilted as the evening wore on.
Make sure to like Beer Conn and CTBeer.com on Facebook so you don't miss out on great events like this one!
And for more from Alternative Control, find us on Facebook, Twitter, Instagram, Soundcloud, and bandcamp.
Alternative Control staff attended Beer Conn as guests of Starfish Junction.  All opinions are our own.