Musical taste is very subjective. What can be one person's trash is another person's treasure. My list is no different. These are the albums that I enjoyed the most in this past year. Once again, it skews more toward "rock" orientated releases, but that's just my preference. I like what I like. Sometimes I wish I could enjoy more, shall we say "esoteric" releases, but that's just not me. And I gotta be me. So without further ado, here are my totally biased favorite albums of the past year, with an explanation for their inclusion on the list.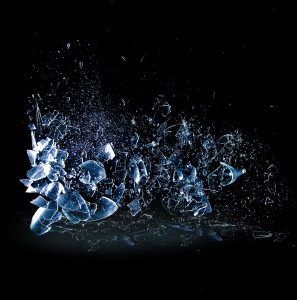 The Dillinger Escape Plan – Dissociation (Party Smasher)
Planes Mistaken For Stars – Prey (Deathwish Inc.)
Whores. – Gold (eOne)
The Shrine – Rare Breed (Century Media)
Graf Orlock – Crime Traveler (Vitriol)
Child Bite – Negative Noise (Housecore)
True Widow – Avvolgere (Relapse)
Dinosaur Jr. – Give A Glimpse Of What Yer Not (Jagjaguwar)
Okkultokrati – Raspberry Dawn (Southern Lord)
Wovenhand – Star Treatment (Sargent House)
Hammers Of Misfortune – Dead Revolution (Metal Blade)
Merso – Red World (Good To Die)
Spotlights – Tidals (Crowquill)
Trap Them – Crown Feral (Prosthetic)
Black Black Black – Altered States Of Death And Grace (Aqualamb)
Purson – Desire's Magic Theatre (Spinefarm)
Blood Ceremony – Lord Of Misrule (Rise Above)
Gehennah – Too Loud To Live, Too Drunk To Die (Metal Blade)
Kvelertak – Nattesferd (Roadrunner)
Mantar – Ode To The Flame (Nuclear Blast)
While it's really too bad that the Dillinger Escape Plan are calling it quits after their most recent album, it's better they go out on top — as Dissociation shows the band firing on all cylinders, delivering an album that keeps getting better with each listen. Planes Mistaken For Stars came back with their first new album of recorded material in 10 years and totally knocked it out of the park, with an album of dark, gritty punk rock that continues down the same path as their previous album, Mercy. Welcome back.
Atlanta noise rock trio Whores. jumped to a much bigger label and delivered their first full length after two excellent EPs, showing why they are one of the best noise rock bands around. Gold is one hell of a seething, catharsis of a record. In addition, Long Beach punk n rollers The Shrine jumped from Tee Pee to Century Media for their third album, Rare Breed, and delivered another batch of scorching punk fuelled hard rocking tunes that slay.
Graf Orlock went high concept with their newest album Crime Traveler, making another potent batch of their "cinematic grind." The music hits hard and the spoken word parts are a spot-on homage to action cinema of yore. Child Bite just keeps getting weirder and more aggressive as they age, and Negative Noise, showcases a band at the top of their powers.
Who would have thought, that the original line-up of Dinosaur Jr. would get back together and hang around long enough than their original run? Plus, who would've thought that they would still be cranking out excellent albums of which Give A Glimpse Of What Yer Not, is one of the best, but not just of their current run. It's a great Dino Jr. album period.
Both Spotlights and True Widow released excellent albums that merged the heaviness of loud rock with the hazy atmosphere of shoegaze, pushing the limits of the genre in a good way. In addition, Seattle's Merso abandoned their mainly riff-centric approach for a heavy dose of early prog to create a stirring album that still knows when to get loud and dissonant.
A few years ago I put both Purson and Blood Ceremony on my year end list, and once again they return with excellent albums that take their sounds in different directions. Purson jettisoned a bunch of the metal, focusing more on their glam rock, psych, and prog influences to deliver one catchy rock record. Blood Ceremony stuck a little closer to their occult rock roots but stretched their sound with doses of folk and pop. In addition, Hammers Of Misfortune once again put out a record of smart, forward thinking metal, that still knows how to rock.
Okkultokrati and Kvelertak both show that there is great music coming out of Norway that isn't just limited to black metal. Kvelertak put out another blast of their fun and catchy punk/metal mayhem, while Okkultokrati managed to mix hard rock, hardcore, goth and the slowest d-beat ever, to create one of the year's most unique sounding albums. In addition, Okkultokrati's recent European tour mates Trap Them put out Crown Feral, which trimmed some of the fat off their last release Blissfucker (which I loved), and delivered another rager of an album.
I came upon Black Black Black through the other publication for which I write and thoroughly enjoyed their sophomore record enough to include it on this list. It's a concise blast of darkly humorous doom-pop, that you should most definitely seek out.
David Eugene Edwards still continues to walk the corridors between the sacred and the profane on the newest Wovenhand record. It's another excellent record from this unique artist. (And fun fact, his band contains two members of Planes Mistaken For Stars.)
Gehennah proved there is still room in metal for bands that play it primitive, loose and sleazy. Too Loud To Live, Too Drunk To Die will connect to the lizard part of your brain in a way that most albums just can't do. (Or don't want to.)  The hard hitting and hard touring German duo Mantar jumped to Nuclear Blast and added a welcome blast of gritty rock n roll to their pummeling sludge attack. Killer sounds.
Well, that's my list and my explanations for why these albums are on said list. In fact, it could have been much longer; I'm never at a loss for finding, interesting new music that feeds my passion. In that way, I will never get old, even as I age.
For more from Alternative Control, find us on Facebook, Twitter, Instagram, Soundcloud, and bandcamp.