This past Saturday, July 18th at Warsaw Park in Ansonia, Connecticut many a beer was drank in the name of Freedom at the 1st Annual Freedom Fest Craft Beer Festival. And with over 70 breweries, 6 food trucks, a tent full of home brewers and an entire pig, everyone there was free to get their fill.
A couple highlights from our time there, and our full photo gallery below:
The Home Brews
One cool thing this fest had was an all home brew tent, featuring mostly members of a local brewing club called Brew Haven: We brew beer. We think beer. We drink beer. There was also a competition set up, everyone who got a tasting cup also got a voting ticket which they could cast for any specific beer at the home brew tent in the pictured voting receptacles. I gotta hand it to these local brewers, they had some great stuff – both in taste and in name. My two favorites at this tent were the Pineapple Wheat (which ended up winning!) and the serendipitously-named The Ectopic Stroll Summer Ale.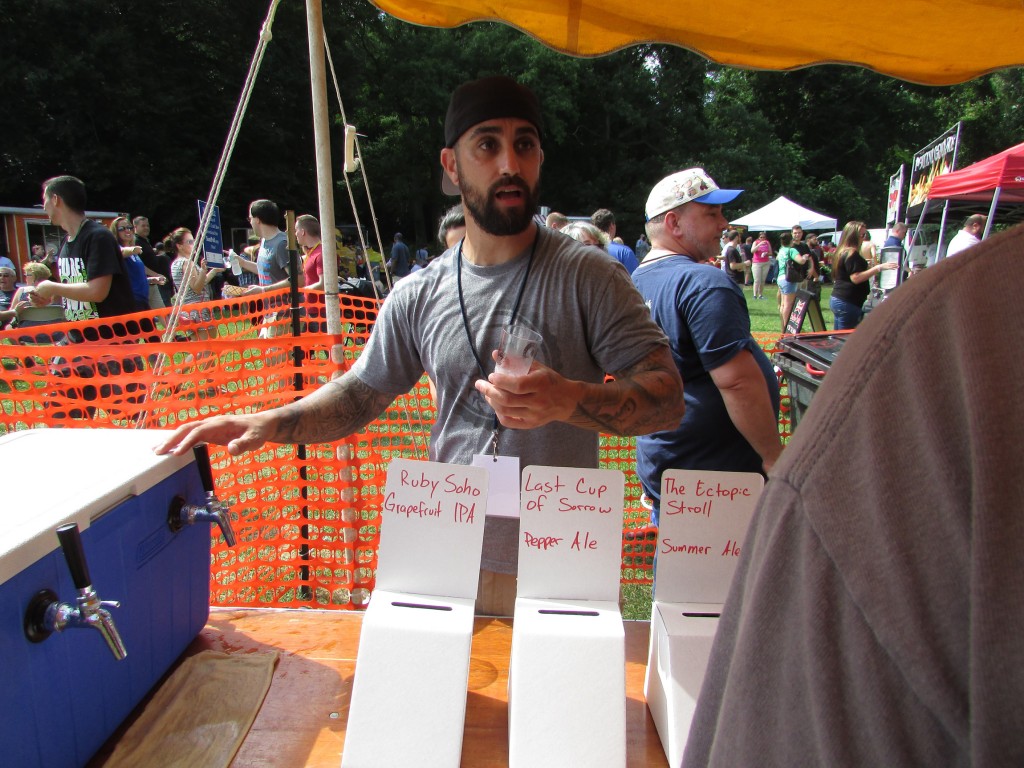 The Food
This time around I opted for the balls at CHOMPERS.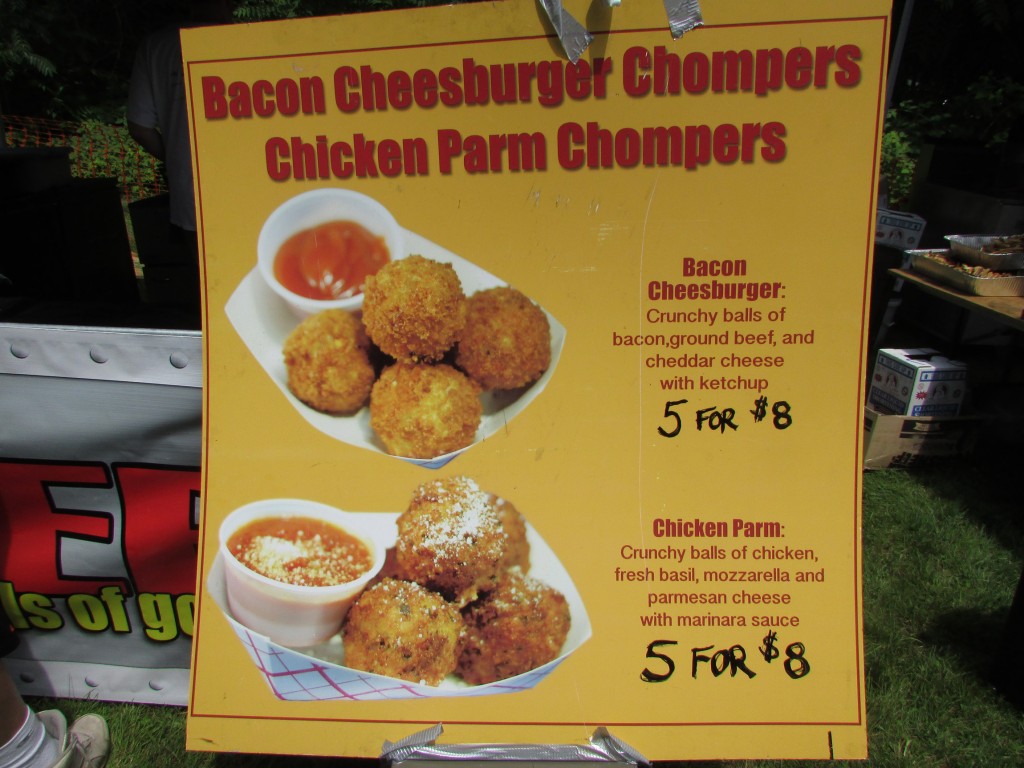 They had some great vendors as well, including this pig candy stand.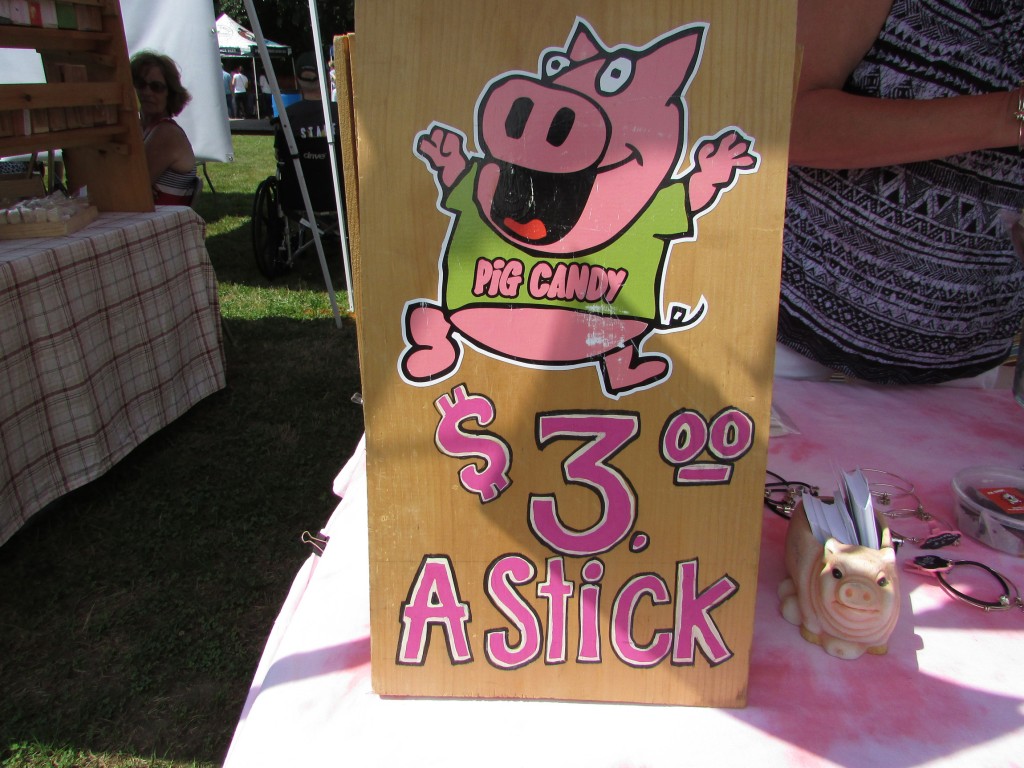 And let's not forget the guest of the hour…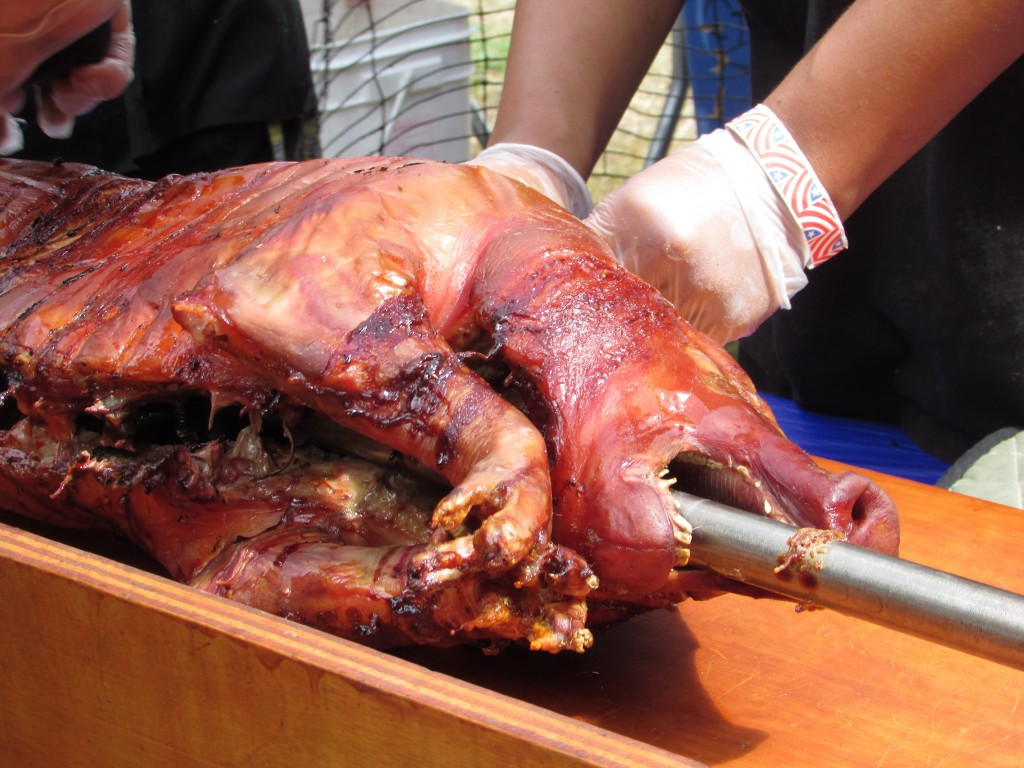 NEBCO Pink Boots IPA
One beer in particular I wanted to point out was New England Brewing's Pink Boots IPA, which was brewed in conjunction with The Pink Boots Society, which is an organization of female brewers who work to empower women beer professionals to advance their careers in the beer industry through education. As usual, a very tasty IPA from NEBCO.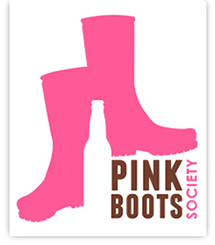 Click any photo below to launch the gallery.
 For more from Johnny Pluckman, follow him on Instagram at @johnnypluckman.  And for more from Alternative Control, find us on Facebook or follow on Twitter/Instagram at @AltCtrlCT!