By Mark Partin
Editor's Note: Marialena Trikoglou was one of three singers in the Athens symphonic metal band Horrorgraphy, who released their debut album Seasons of Grief in 2019. After leaving that group, Trikoglou released her solo album Vanity this March.
These interview excerpts from September 2020 are reposted from The Ripple Effect with the author's permission. Read the full interview here.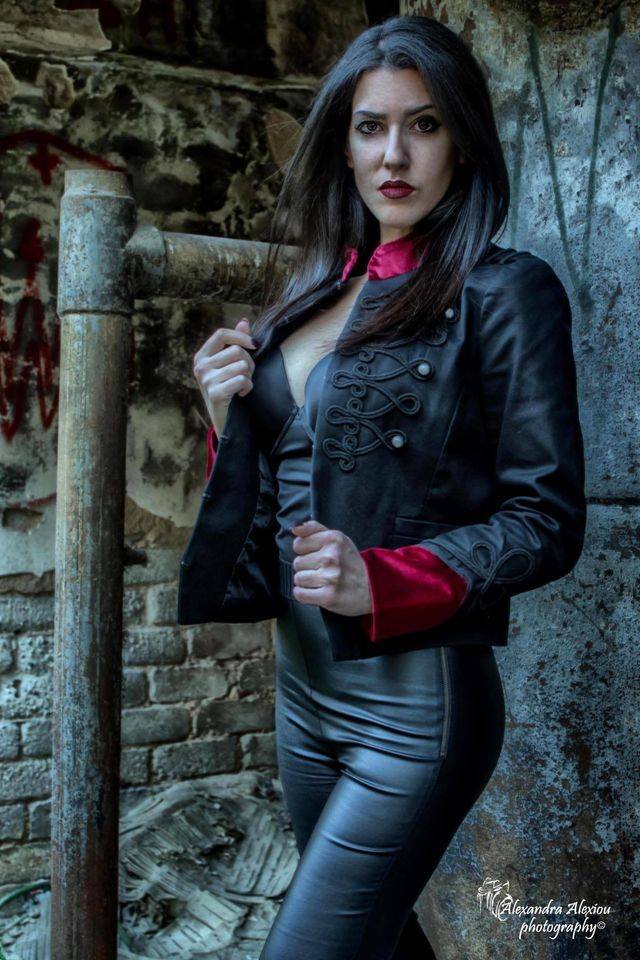 Marialena, tell us about growing up in Greece. Who influenced you when you were younger and then as you progressed in the scene? Did you find it hard to break into the metal scene?
I love Greece!! I am grateful to have grown up here. This country really has treasures in it's cultural heritage. I grew with Greek composers like Hatzidakis and Theodorakis and classical music. I always admired movies like Lord of the Rings so I started learning more about that kind of music.
When I started my studies in opera I discovered a whole new world, learning from my all time favourite composer Wagner. For me, his music opened a huge door in Celtic music, soundtracks, and metal. Then I started searching for influences of symphonic music in metal. I found masterpieces of songs and music written for videogames and then I realised the strength of the music when fantasy is used. I like that it has something to tell, and that is the meaning of the art.
Unfortunately Greece is a deep country for everything like that nowadays. For me it was difficult enough to enter in the metal scene especially in my country as we don't support that kind of music as much. For classical singers, it is difficult to find musicians for a band to collaborate with.
Having a band with one superb vocalist in it is special. But Horrorgraphy had two and even three at times between yourself, Seek, and Pain — with each singing differently! Was this your first band? Are the lyrics and music written specifically to incorporate the three vocal styles? This process sounds fascinating!
Yes that was my first band. Every song has it's own story to tell. We wanted it to be that way. Actually I think the difference with this album, was it is something more like a classical music arrangement with metal influences.
Your debut release this year Vanity was simply superb, so very atmospheric/symphonic metal-laden but all your own. Was this music you had written before Horrorgraphy? Were you at all on a mission to write Vanity immediately after you left the band?
No, there was no rush. I just wanted to create a solo project,so I could do anything I wanted with it. Unfortunately you have to be very lucky to have a band where you can communicate completely with all members, while having a common dream and goals. So for that reason I decided to move on from Horrography.
What was your close friend Vangelis Gialamas' contribution to the writing and making of the album? Did you have previous material written?
With Vangelis, he and I had collaborated before. He is a good friend of mine and also an excellent and very talented musician. That was the reason I trusted him with my album. To be honest I had some ideas and written melodies but he was involved in all aspects of the album. He wrote the music, played all the instruments, and did the final production. I had some vocal ideas and melodies, but most important to me, what I really wanted to do was to write the lyrics.
Want to hear more about Trikoglou's musical journey? Read the complete interview on The Ripple Effect.
Featured photo by Alexandra Airloth.
---
For more from Alternative Control, find us on Facebook, Twitter, Instagram, Soundcloud, and bandcamp. Plus, follow our 2020 coverage playlist on Spotify!
Enjoying our content? Support the site on Ko-fi and Patreon!