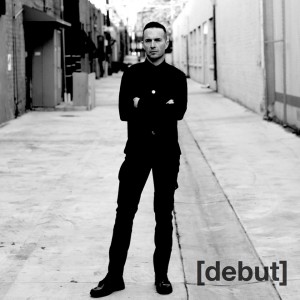 From the press release: "acclaimed Los Angeles alternative/rock/electronic artist [debut], described by creator Gareth Thomas as 'more than a band. It's a music and art collective with an ever-changing cast.' With music that's both cinematic and emotive, [debut] successfully blends the modern electronic influences like IAMX and Massive Attack with the dark, reflective songwriting and lyricism of Peter Gabriel."
This album is very well produced; the "Berlin" in the title refers to the famous Hansa Meistersaal and UFO Sound Studios in Berlin. The music is full with synthesized sounds, sound effects creating a multi-layered experience for your ears. The vocals of creator Gareth Thomas, in his lower register, remind me of Queensryche singer Geoff Tate.
The first track, "Not the One," starts with a gritty stream of sound and unintelligible spoken words. The vocals start with "All that you desire is boring," which made me smile — I thought I was in for a treat. "All that you've conspired is falling / I can't believe you'd call me, when all you are appalls me." The lyrics unfortunately don't seem to go anywhere. Throughout the album, lyrics seem stale, repetitive, almost cliché.
The fourth track, "Want," has some beautiful female vocals, impeccable instrumentation and execution. But the lyrics again miss the mark. There is no story being told, none that we haven't heard before. And there are not enough vocals to make this a showcase for the singer, which it should be. It seems her talents were wasted in this one.
I really want to like this album. It's rich musically, but lyrically lackluster. Take a listen and let us know what you think in the comments.
This post was sponsored by Independent Music Promotions.  All opinions are our own.