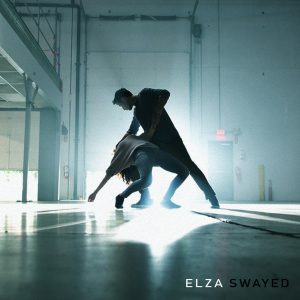 Vancouver singer/songwriter Elza has been hard at work on her debut full-length Nothing's Wrong, coming out November 2nd, 2018.  The follow-up to her 2014 EP Glories, Nothing's Wrong is a laid-back, artsy pop offering that is sure to make its way onto many "chill" playlists.
I wasn't sold on the single "Swayed," and there were times when the vocal melodies in different songs seemed a little too prescribed or "on the nose."  The good points were the layers of contrasting tones, and the overall relaxed atmosphere of the music.  "Hollow" is a good example of Elza's arranging skills.  The haunting "Simple Dreams" and faster-paced title track are other notable songs.
Elza, who was born in Russia and lived in Israel as a teen, traveled from Canada to Israel to record the album with engineer/producer Ronen Roth.  Called everything from a "nymph" to a "true maverick" to "the Lorde of Vancouver," it's clear that Elza believes in her music and is willing to do whatever it takes to bring the best work possible to a larger audience.
Connect with Elza:
This post was sponsored by Independent Music Promotions.  All opinions are our own.