Atlanta pop-rock band Nocturnal Animals are gearing up to release their sophomore EP, Writing on the Walls, on October 12, 2018.  Alternative Control reviewed their first EP, Dark Lit Places; this new one is similarly catchy and shows a progression in songwriting.  Critics have compared the band to Green Day and Fall Out Boy.  Check out the single "Margot" and see if you agree:
Is that your new jam?  Then add it to your playlist and connect with Nocturnal Animals at the links below: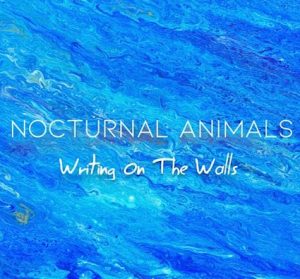 Website
Facebook
Instagram
Twitter
Bandcamp
Soundcloud
Youtube Channel
For more from Alternative Control, find us on Facebook, Twitter, Instagram, Soundcloud, and bandcamp.
This post was sponsored by Independent Music Promotions.  All opinions are our own.