Push is the third studio LP from Sons of Alpha Centauri, who began as an instrumental outfit 20 years ago in Kent, England. Having already cultivated relationships with US bands including Karma To Burn and Yawning Man, with this release SOAC have brought in two stalwarts of the Sacramento, California post-hardcore scene: vocalist Jonah Matranga (of Far and Gratitude) and drummer Mitch Wheeler (of Will Haven).
Perhaps naturally then, SOAC's first record with a singer is focused less on dreamy ambience and more on what bass player Nick Hannon calls the "darker and heavier side" of the group's "split personality." The prefix "post," as ambiguous as it can sometimes be, is highly relevant here; the record's sound incorporates elements of post-punk, post-rock, post-metal and post-hardcore, as well as a big dose of 90s alternative rock. In fact, Push has the stamp of the 90s running all the way through.
Ranging between three and five minutes in length, the songs here are concise, but they are also expansive and progressive. Heavy chugging sludge metal riffs are underpinned by tight yet explosive drumming. Shoegaze-style cleaner guitars often provide angsty tension and atmosphere. A masterful balance between accessibility and weirdness is struck: the riffs and grooves are often a little odd and misshapen but they are also pleasingly familiar. Synths pads occasionally make an appearance to bolster the prog rock feel. Breakdowns and quieter passages provide breaks between the bouts of aggression and the songs seem to flow at a pace that belies their usually quite slow tempos.
Although there would arguably still be enough going on if this were an instrumental album, Jonah Matranga's vocals really elevate these songs. His distinctive and unusually expressive wail brings a more human aspect to the emotional contours of the pieces. He shapeshifts rapidly and fluidly — he might seamlessly move from a somber half-spoken passage to an anguished scream within just a few seconds. The penetrating howl of his voice rises above the colossal riffs as he delivers dramatic and soaring hooks that are as catchy as they are poignant.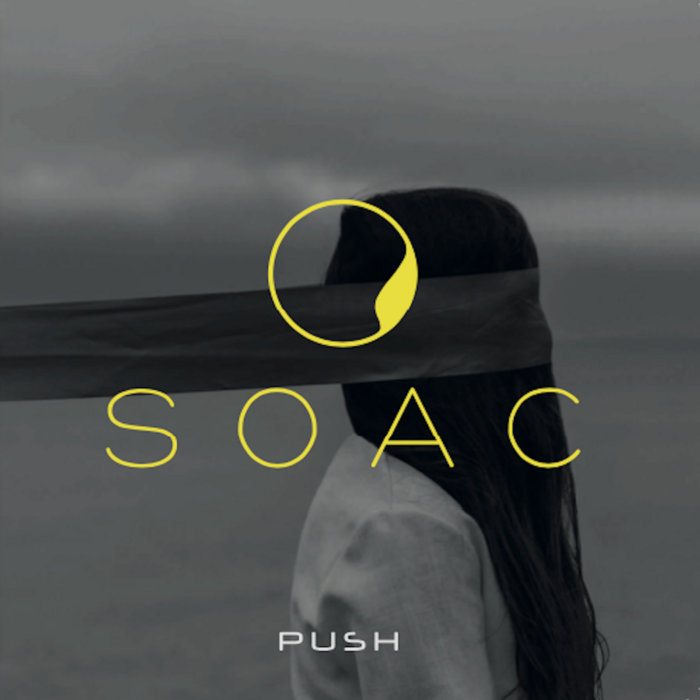 From Nirvana to Nine Inch Nails, the 90s saw the rise of a plethora of bands who specialised in angst-infused noise but also wrote songs that could be easily whistled along to. Push seems to embody the same ethos. If you were to combine the restlessness of At The Drive-In, the mammoth riffs of Isis, the unease of The Manic Street Preachers and the dark pop songwriting of Placebo you might come out with something that sounded a bit like Push. It is heavy and progressive, but eminently listenable and easy to digest. There is a perfect balance between prog rock precision and punk abandon. All of the elements are counterbalanced effortlessly so that they complement rather than compromise each other; the pop sensibility keeps the prog riffs from becoming tiresome, and the raw aggression ensures that the songs retain their emotional weight.
Push, as the title suggests, does indeed propel SOAC's sound forward to new territory. In reframing various forms of rock that originated in the 90s and mixing these with their own idiosyncrasies and a hefty shot of raw power, Sons of Alpha Centauri have created a work that is both comfortingly familiar and bracingly urgent.
Push will be released on 27th August 2021 in LP / CD bundle and digital download formats via Exile on Mainstream Records. Order here: https://shop.mainstreamrecords.de/product/eom98
---
Photo by Raphael Klatzko.
---
For more from Alternative Control, find us on Facebook, Twitter, Instagram, Soundcloud, and bandcamp.
Plus, follow our 2021 coverage playlist on Spotify! #nogarbagetracks
Enjoying our content? Support the site on Ko-fi and Patreon!