Our friends Ghost:Hello will be dominating their home state of Ohio this fall, recently announcing a series of dates across several cities:
9/11 femme fest, Buzzbin, Canton OH
9/16 Musica, Akron OH
9/17 The Empty Glass, Charleston WV 
9/18 Blind Bobs, Dayton OH
9/25 Westside Bowl, Youngstown OH
10/1 Buzzbin, Canton OH
11/19 Buzzbin, Canton OH
11/26 Westside Bowl, Youngstown Oh
11/27 Spacebar, Columbus OH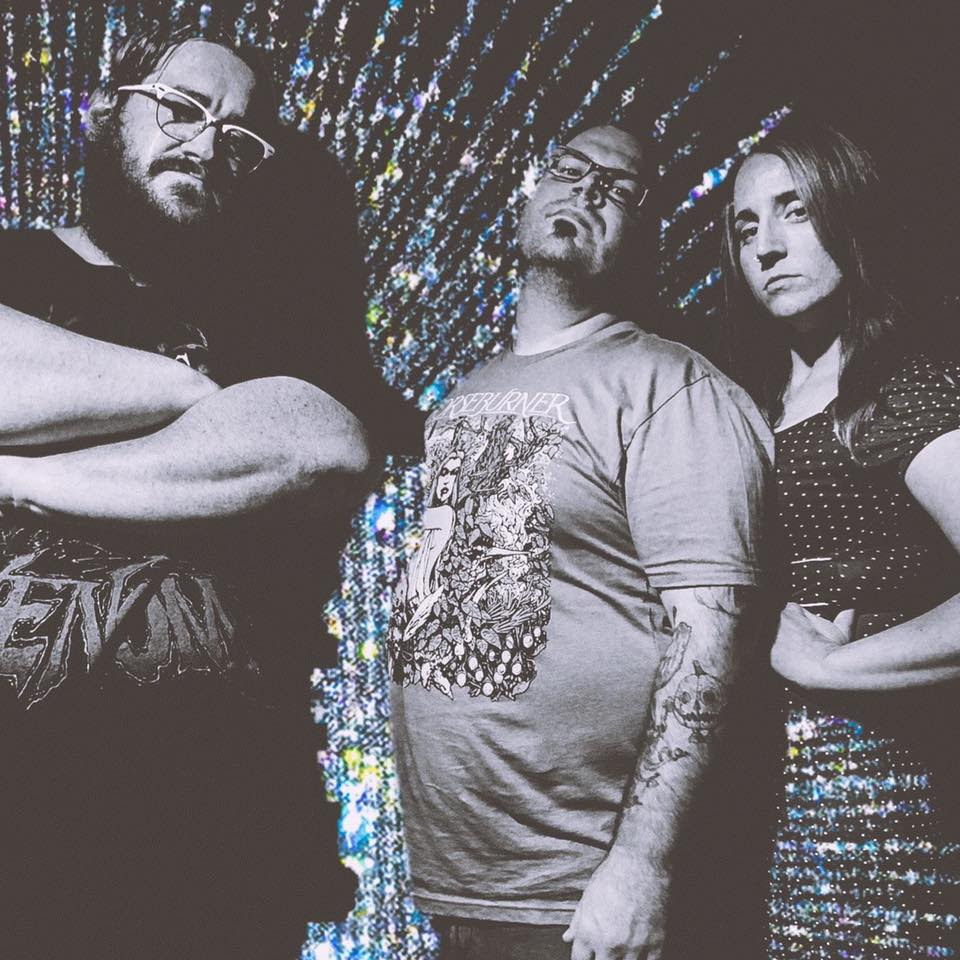 From the PR Wire:
GHOST:HELLO is a synthed up stoner rock family affair from Northeast Ohio. Made up of a husband/wife duo and their long time friend, the band members have been playing in bands for decades. With extensive individual histories touring around the US and in other DIY bands, GHOST:HELLO just feels like a natural continuation. It's a growth on what the individual members have done throughout their history. It seems logical for a band who seem destined to take the world of rock and roll by the horns. 
Bringing in all sorts of unorthodox elements into their fuzz rock assault, this three piece counterbalances stoner sludge with trip hop grooves. While certainly unexpected, the group has never been afraid to experiment, and GHOST:HELLO is completely a slave to their various muses. This leads to an elegant fusion of influences of bands like TYPE O NEGATIVE to FATSO JETSON by way of QUEENS OF THE STONE AGE. Since their inception, the band has amassed an impressive social media following, with their third release in production. Like their debut release, the upcoming record has been engineered and produced by a friend through the company 8th Day Sound who has worked with such bands as SLAYER, MARILYN MANSON, and the SMASHING PUMPKINS. 
Now as they double down for the release of their new record it seems like GHOST:HELLO are set to take on bold new vistas. Having played around the Midwest since 2013, the local crowd is hungry for what they are about to deliver. DIY til death, these fuzz rockers are looking forward to all they will unleash with this new record. GHOST:HELLO are planning everything from shows in new places to an animated video. A band who are no stranger to hard work, and who constantly push to innovate, GHOST:HELLO are a breath of fresh air in a crowded scene! 
https://ghosthello.bandcamp.com/
https://www.facebook.com/Ghosthello
---
For more from Alternative Control, find us on Facebook, Twitter, Instagram, Soundcloud, and bandcamp.
Plus, follow our 2021 coverage playlist on Spotify! #nogarbagetracks
Enjoying our content? Support the site on Ko-fi and Patreon!