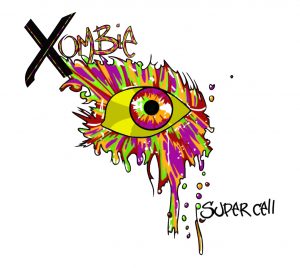 New York City rapcore band Xombie is set to release their fourth album this June, entitled Super Cell.  Don't tell these guys the genre died at least fifteen years ago — they're still reppin' it with conviction.
The single "Might as Well" sets out to channel Beastie Boys and Rage Against the Machine.  It's is available for streaming on Spotify and Soundcloud: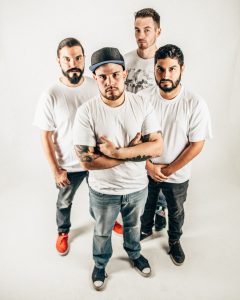 Xombie's high-intensity music pulls from many genres — Super Cell's title track and "Millennial" call up the "whoa-ohs" and fist-in-the-air attitude of hardcore punk.  "Madison," with its quiet guitar intro and emotional chorus, conjures a softer side in the world of flat-brimmed hats — until the end of the song!  But we won't ruin the surprise…
Let's face it, rapcore isn't for everybody.  But if you're still bumping (Hed)PE and you miss the days of E-Town Concrete, Xombie is the next band you should check out.
Visit Xombie on the web here.
And for more from Alternative Control, find us on Facebook, Twitter, Instagram, Soundcloud, and bandcamp.
This post was sponsored by Independent Music Promotions.  All opinions are our own.