Vegas surf n roll band The Psyatics present fourteen energetic tracks in their third album Famous Monsters.  Recently returned from a tour of Japan, the veteran band seeks to become "Las Vegas legends" who spread their music worldwide.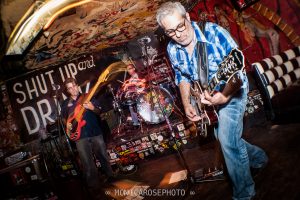 Will they make it?  I don't know, but I can say this — if The Psyatics were playing in Connecticut, I'd go see them!  Famous Monsters is a lot of fun.  This band would be right at home a venue like Cafe Nine, on stage with Sonic Supercharger 66 or Matt & the Marauders.  (Surprise saxophone in "Voices in My Head" and some other tracks!)  Have a listen and let Alternative Control know what you think:
For more from Alternative Control, find us on Facebook, Twitter, Instagram, Soundcloud, and bandcamp.
This post was sponsored by Independent Music Promotions.  All opinions are our own.