One of the great things about running a music blog — and also a great thing about the "Six Degrees of Dewar PR" — is meeting musicians outside my own geographic area. One such musician I've had the pleasure of getting to know is Patrick Salerno, drummer of Michigan stoner metal outfit Grave Next Door. My band Turkey Vulture even got to play a show with them when they came out to Connecticut last year!
If there was ever a person dedicated to The Scene, it's Patrick. In addition to traveling the country to perform — not without some hiccups in 2020, as you can read in his tour diaries published on the blog this March — he's constantly on social media spreading the word about other bands, showing off their merch, and encouraging folks to find new underground music.
Always on the move, Grave Next Door traveled to Sedalia, Missouri in late October 2020 to play the fifth annual Monster Mosh Festival. While they were there, Patrick conducted interviews with festival organizers Evan Handley and Timothy Branch, and also members of the band Provoke the Colossus. He promptly sent them over to Ye Olde Editor, who uploaded them to AltCtrl's YouTube channel…. And then forgot all about the videos for three weeks.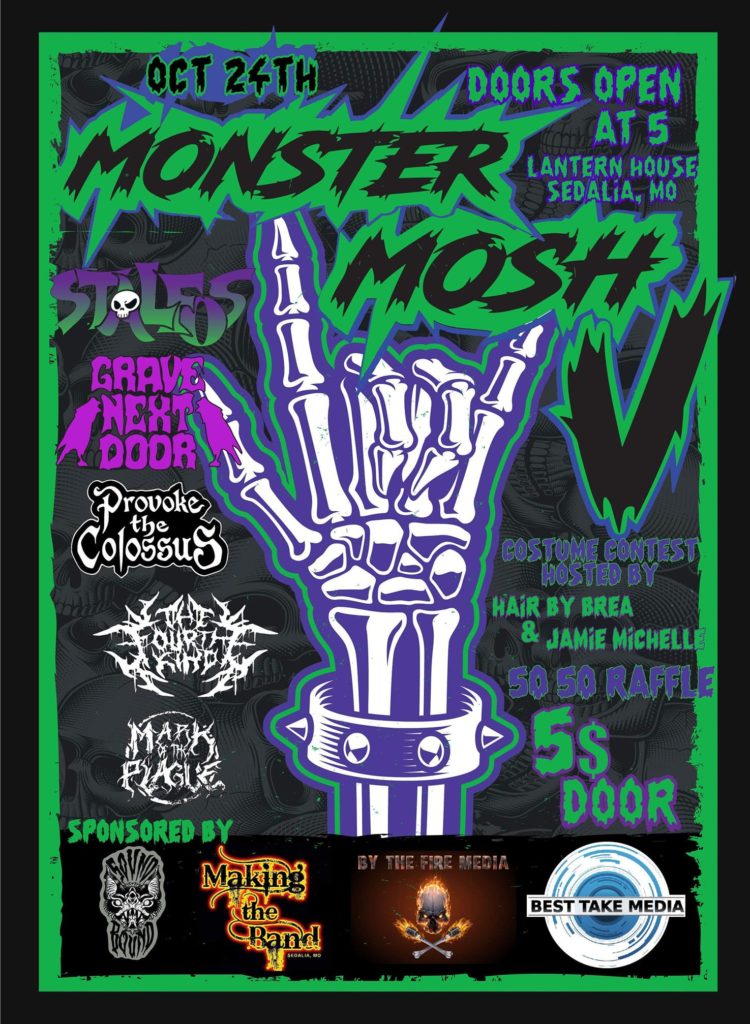 So my apologies for the delay! Without further ado, check out Patrick's interviews below for a peek into the Midwestern music scene. — Jessie
For more from Grave Next Door, visit them on Facebook, Twitter, Instagram, and bandcamp.
---
For more from Alternative Control, find us on Facebook, Twitter, Instagram, Soundcloud, and bandcamp. Plus, follow our 2020 coverage playlist on Spotify!
Enjoying our content? Support the site on Ko-fi and Patreon!