Looking for a one of a kind gift? Wallasauce has you covered! Their garments and accessories are all upcycled and unbelievably cool. I myself have two of their pieces and I get compliments whenever I wear them. One is a reclaimed denim shirt with Wallasauce patches and original artwork by Chelsea Neveu (see pics below) and another is a drip dye collaboration that celebrates the beautiful steeples of North Adams, Massachusetts.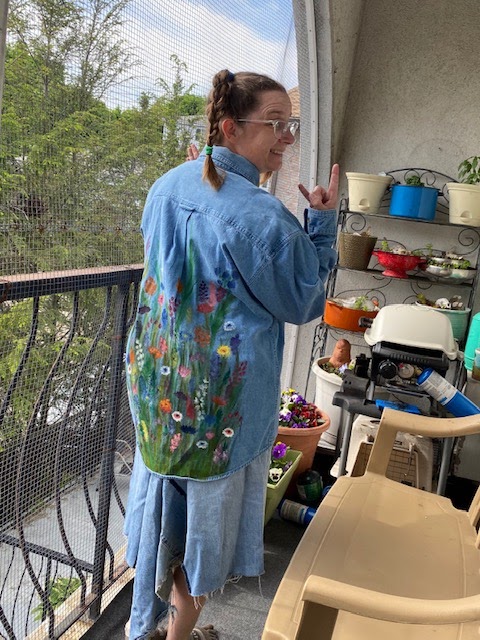 They just dropped a fresh load of beanies and headbands on their website, all made from upcycled sweaters. You'll also find a bunch of toasty warm pullovers made from tapestries, fleece and other materials as well as some seriously awesome backpacks that will make any student of life look more hip and studious.
Chelsea Neveu  (mentioned above) is taking commissions, check out her website and her Instagram. There's nothing like an original piece of artwork under the tree!
Also check out We Are Commonfolk, an artists collaborative that has numerous artists work for sale as well as a slew of fun box sets at various price points.
On the opposite side of the gift giving spectrum, if you or anyone you love has taken a hike this Covid year (and let's face it, everyone that can get up out of a chair has taken a hike this year), please consider donating to your local trail crew. You can donate to the Appalachian Mountain Club, the Connecticut Forest and Park Association or Westchester Land Trust to name a few. 
---
How do you #unoccupthemall this holiday season? Leave a comment!
For more from Alternative Control, find us on Facebook, Twitter, Instagram, Soundcloud, and bandcamp.  Plus, follow our 2020 coverage playlist on Spotify!
Enjoying our content? Support the site on Ko-fi and Patreon!