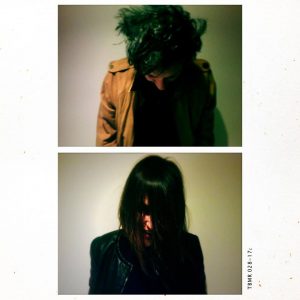 Athens rock duo The Velvoids have made a video for their serene 70s-inspired tune "Absolutely Nothing."  It features lone skiers and snowboarders in the mountains, finally coming home to a crackling fire.  The song's strengths are in its vocal harmonies and delicate piano lines, but at first glance it was unclear how the skiers or the mountain landscape were related to the song.  (I guess the "serene" part??)
It turns out that The Velvoids' music was featured in a documentary about the Greek snowboarding scene, The Thing About Greece.  Says the band:
"We wanted to work with friend Themistocles Lambridis who was the director behind a documentary release in 2015 about snowboarding in Greece entitled The Thing About Greece, who had asked for one of our songs to use in his film.  As fellow skateboarders, we became friends.  He's used our music for numerous films after that, this year he had prepared another short film entitled THE IGLOO PROTZEKT and had asked to include "Absolutely Nothing" in it.  We liked it so much we asked him to edit a video for us with shots from the film."
Check out their collaboration below:
For more from The Velvoids, find them at the following links:
Website
Facebook
Instagram
Bandcamp
Spotify
And for more from Alternative Control, find us on Facebook, Twitter, Instagram, Soundcloud, and bandcamp.
This post was sponsored by Independent Music Promotions.  All opinions are our own.