Here at Alternative Control, we hold ourselves to the highest journalistic standards, never allowing our personal projects to cross streams with blog coverage.
Now without further ado, let's talk with two of my old Pink Missile bandmates — one of whom became my husband several years after the band broke up!
Local musician and Stamford native Danny Acedo (Pink Missile's guitarist and frontman, also known for his music in Sweet Swanson) has just released a music video for his new song, "No Likes."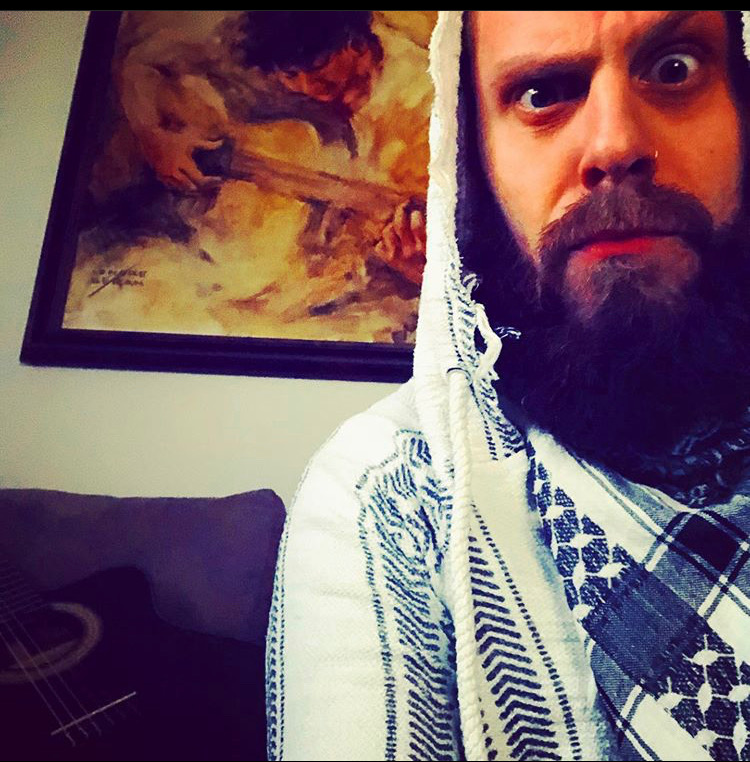 The video was shot and edited by Jim Clegg, a drummer with a hidden talent for film production. Originally I met Jim when I joined Pink Missile; we later formed Jimmy Junk Bird, broke up that band, started Turkey Vulture, and got married. Jim is also a member of Connecticut bands Age Old Nemesis and Lobsterface.
BUT ANYHOW…. I sat down with Danny and Jim for a quick chat about Danny's new song and video. Here's what they had to say:
What was the inspiration for "No Likes"?
Danny: The song came from really just feeling down, and hanging out with other people and seeing them down, sort of came from depression, drug use, what I went through personally, and what I still go through sometimes personally. How people don't talk and share their thoughts and feelings about what they're really going through. Instead they hide and wait for the worst to come. It's never too late to ask for help in any way.
Was it going to be a rap song from the beginning?
Danny: Yeah, it was going to be a rap song from the beginning, I didn't intend for it to be so old school sounding, but I'm digging it. Then Jim was like, "Hey, let's make a video." (laughs)
Jim: It was a lot of fun to make. The last music video I made was for Turkey Vulture's "Boxer" and that was almost a year ago, so it was awesome to film again.
Anything new in the works?
Danny: There will be a hell of a lot more music coming out — hopefully like this that kinda sends out a positive message to everyone out there struggling. Speaking of which, I want to give a shout out to my family and friends, especially CC and Reign — and thanks to Alternative Control!
Now for that positive message…. Check out "No Likes" below!
You can find more of Danny's music here, and check out Jim's video projects here. Don't forget to follow/subscribe!
For more from Alternative Control, find us on Facebook, Twitter, Instagram, Soundcloud, and bandcamp. Plus, follow our 2020 coverage playlist on Spotify!
Enjoying our content? Support the site on Ko-fi and Patreon! A little bird told me the "download code" reward tiers are really awesome…