Coming out March 13th via Ripple Music, Acid Communion will cement Bone Church's place in the national underground scene.  The New Haven, CT rockers released a self-titled album in October 2017; this new one keeps the best aspects of their previous work while showing the band's evolving songcraft.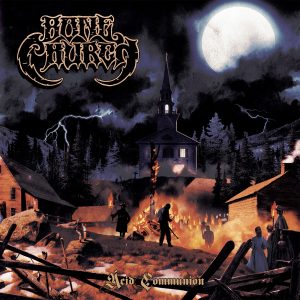 Kicking things off with "Heavy Heaven," Acid Communion tells the story of a colonial New England village being overrun by a Satanic cult.  At the center of it all?  The village church, of course.  With a chunky, galloping verse and a chorus that "keep(s) on rollin,'" Bone Church wears their blues on their sleeve.
"Heavy Heaven" is followed by "Witch in the Cellar," a Zeppelin-worshipping chase through the forest featuring guest backing vocals from Rhode Island musician Eryka Fir.  "Bone Church Blues" is next, starting as a ballad and building for four and a half minutes before exploding into an up-tempo proto-metal bridge that shows off drummer Rock Sickinger's sick rockin-ness.
"Iron Temple" and "If They Float" dig further into the storyline of the album, melding the real evil of New England's witch trials with Acid Communion's fantastic tale of Satanic infiltration.   And man, the end of "Iron Temple" will have you playing your steering wheel like a ride cymbal and signing your soul away on the dotted line.
But Bone Church saves the best for last with the title track.  "Acid Communion" is a nine-minute blues epic that ties the story together; the townsfolk have been overwhelmed and are now under the control of…. Satan?  The Christian church that's been feeding them lies the whole time?  I can't tell, I was too busy air-drumming.
If you worship at the altar of Led Zeppelin's drive, Thin Lizzy's guitar harmonies, and Black Sabbath's menace, you might just be receiving some acid communion at the Bone Church.  Preorder the album in digital, CD, and vinyl formats here.
Upcoming Shows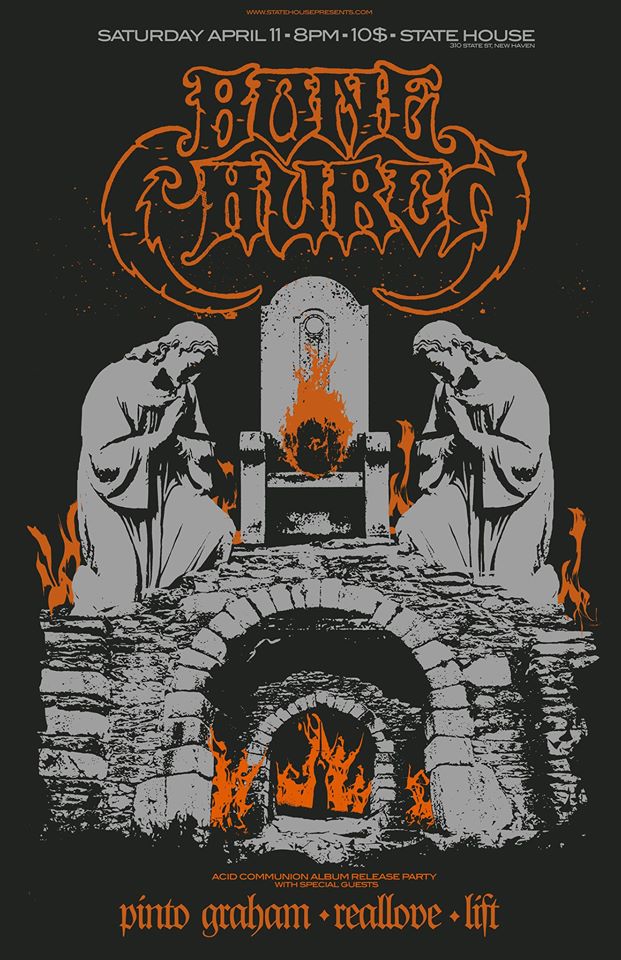 For more from Alternative Control, find us on Facebook, Twitter, Instagram, Soundcloud, and bandcamp.  Plus, follow our 2020 coverage playlist on Spotify to hear Bone Church and many more!