Cover songs are a great opportunity for bands to highlight their dramatic leanings; Pterodactyl Problems and Bad Moon Born take full advantage of this with their respective covers fo Katy Perry's "One of the Boys" and Bilie Eilish's "Bad Guy."
P-Probz, as I like to call them, hail from Toronto. They're planning to release their Katy Perry cover on September 10th; anyone who's familiar with their debut album Esoteric Hobbies or their early 2020 cover of Adele's "Hello" won't be surprised at the gender-bending intensity this band brings forth with "One of the Boys."
The band says, "We're glad we can go a little silly with this one. Katy Perry is definitely outside of most of our comfort zones, but I think we were really able to make it our own, and make it kick ass." This editor concurs!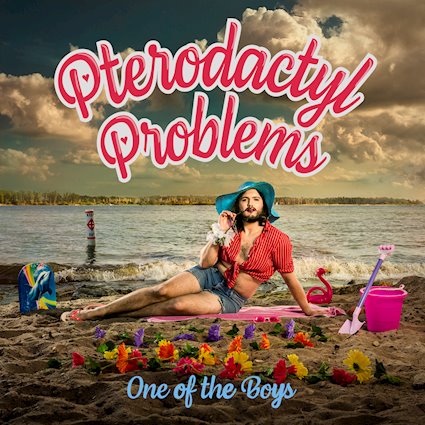 Next up are Aussie rockers Bad Moon Born with their take on "Bad Guy." Like P-Probz, they kick up the guitars and seem to take a page from Queen's theatrical flair. The song is really taking off on Spotify, with almost 26,000 streams since its release on August 14th — plus, their video off riding tricycles in booty shorts is hysterical! Only a true "bad guy" could pull off something like that.
Check out "Bad Guy" on our 2020 coverage playlist — we'll add P-Probz when that song comes out as well, so stay tuned for that!
---
For more from Alternative Control, find us on Facebook, Twitter, Instagram, Soundcloud, and bandcamp.
Enjoying our content? Support the site on Ko-fi and Patreon!