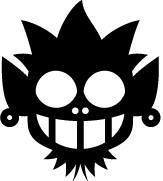 One of the tags on Grumsling's bandcamp is "new classic" — and in this case, it's accurate.  The Oakland indie rock quartet have a Weezer-meets-Grateful-Dead vibe that I've never heard before, and I'm intrigued.  A Church, On a Boat, In the Sea, released in March 2015, tells the story of a trickster named (unsurprisingly) The Grumsling.  He wants to play with you, he wants to lure you in with sing-songy synths…. But where is this trickster leading you?  Listen and find out!
My personal favorite is "PreGame" because of the soulful feel, but any of these tracks would be perfect thrown into a lazy weekend mix.  What do you think?  Leave a comment below and let us know!
This post was sponsored by Independent Music Promotions.  All opinions are our own.