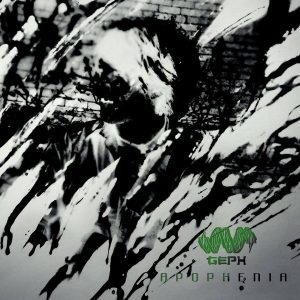 The Chapman Stick is not an instrument you'd expect to see when going to a local metal show. In fact, the only thing you're less likely to see than a band with one Chapman Stick is a band with two Chapman Sticks — and that's exactly what you'll find with Boston-based GEPH. Self-described as "Progressive Jazz Metal," the band formed in 2014 with Josh Goldberg and John Tyler Kent on the sticks and Josh Merhar on drums. They have been continually touring and putting out albums at a healthy pace since their inception.
With the upcoming release of their 2nd full length album, Apophenia, GEPH has again made their mark on the local progressive scene (yes, there appears to be one of those now). The musical journey of album's opening track "Macroagressions" is like an overture of what to expect, touching on many of the varied styles in GEPH's arsenal.
Moving right along the next track, "Whole Body Headbang" is at the same time both groovy and dissonant, like the styles of King Crimson and Tool blended together. Later on in the album tracks like "Mourningstar" and "W.W.F.D." take a very Crimson-y turn, and then it's all topped off with an epic, anthemic closing track.
From melodic to dissonant, and serene to heavy, listening to GEPH's music is a journey in and of itself, and I definitely recommend checking out this album when it comes out! Keep an eye on GEPH's Facebook page for GEPH music and for more info on how to reserve your copy of Apophenia. Or pick one up in person at the official CD release show on July 6th at Sammy's Patio in Revere, Massachusetts.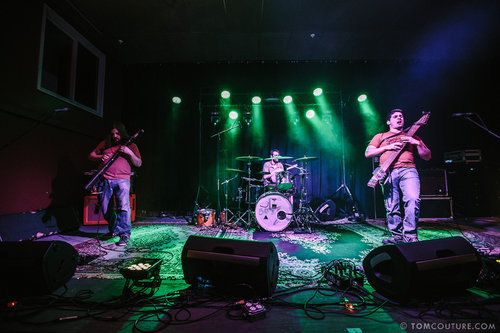 And great work guys, thanks for continuing to put great music out there!
Review copy courtesy of the band.  All opinions are our own.  For more from Alternative Control, find us on Facebook, Twitter, Instagram, Soundcloud, and bandcamp.