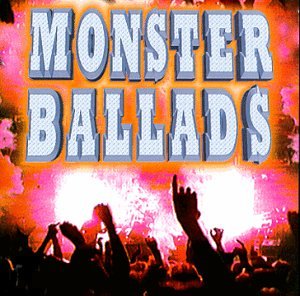 Guilty pleasures? I've got plenty of them! Being that I'm such an obvious music freak, you can be sure that a fair percentage of my music collection consists of things I steer clear from on my Spotify playlists. Not everybody on Facebook needs to know just how many Journey ballads tug at my heart strings. But, on the other hand, it'll probably feel good to get some of my more embarrassing musical interests out in the open. It'll help to thin out my expansive and demanding list of friends. Hopefully my heavy metal privileges won't be revoked. Here's a list of a few of my most treasured and reprehensible albums.
Abba – Arrival
Come on man, as womanly and fruity as Abba's music is, you have to give them 10 to 1000 points for both catchiness and sheer production value. This is arguably one of their best offerings, consisting of many of their most famous hits. It's a pretty safe place to start if you have a morbid intention of giving them a try. Honestly, no other act from the 70s sounds so full and vibrant. I'll go as far to say that they were one of the pioneers of "wall-of-sound" production. The harmonies are heavenly, the songs are instantly in your brain, and I can almost guarantee hearing this album will put a secret, bashful smile on your face. Um, right?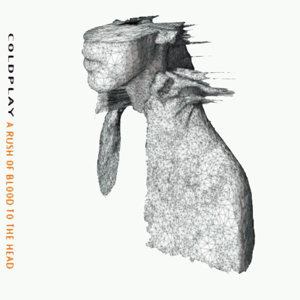 Coldplay – A Rush of Blood to the Head
Okay, believe me, I'm just as sickened at the massive success of this band as anyone is. They've risen to the ridiculous superstar status that U2 possesses, and their music is no less over-hyped. However, with that being said, I happen to be a closet fan. Yes, I think their music is great. It's not international super star great, but the band has a knack for songwriting. In a way, I feel their glorified status has put their actual music in an unfair negative spotlight. At their core, they're just as explorative and open to unorthodox musical ideas as any art rock band is. Their particular sound happens to be soft alternative pop, but they stretch at the boundaries of that box more than music enthusiasts give them credit for. A Rush of Blood to the Head is filled with great songs, with a solid and colorful delivery. Songs like "Politik," "A Rush of Blood to the Head" and "Daylight" are personal highlights.
Dave Matthews Band – Crash
I feel this is a guilty pleasure simply because of my heavy metal roots. The fact that I'm a big fan of their first three albums is like a trailer park redneck saying that his favorite book is the Qur'an.  Although I feel the music has declined greatly since their "Before These Crowded Streets" release, I still throw on albums like Crash on bright summer days. The playing on this album is superb (no one can argue with that), the songs have a wonderful hippie-ish /romantic nature and the lyrics are almost straight poetry. I'm one of the few people I know who actually enjoys Dave's voice, and I feel like at this time, he had a lot of inspired musical ideas.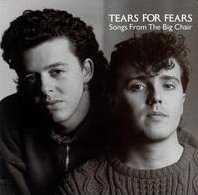 Tears for Fears – Songs from the Big Chair
Ahh, 80s pop music. Guilty as charged. And yes, I've certainly blasted "Shout" at top volume in my truck, singing along at the top of my voice. I'll defend this album to the end, though. If you put on a good pair of headphones and turn up the volume, you'll come to appreciate the sheer scope of what this band was doing. These songs sound immense, with tracks like "Shout", "Mother's Talk" and "The Working Hour" building an incredible architecture. This album has a great deal of passion and diversity, alternating between tracks of Zen-like beauty and bombastic synth rock. And as I've said, it's fucking loud! Also, "Listen" is one of the most beautiful songs ever.
Various Artists – Monster Ballads
Can I get a fucking amen on this one? You know that at least half the songs on this collection are great. This is a level of enjoyment for me that has nothing to do with my music nerd persona. This is just pure corny entertainment. This stuff is melodramatic, pompous and resembles Hallmark cards with hard rock soundtracks. And I love it. It's music you can listen to after a break-up and still be in the mood to party. As the commercial states, "every bad boy has his soft side," and I'm no different.
Here are a couple more entries, just to ensure my embarrassment:
Huge, fun and dumb. All of it sounds wonderful, except for a couple of clunkers. Sorry Mike Devaney, "Armageddon It" stinks on ice.
Turning Point – A Thousand Stories
This is elevator jazz music. I like elevator jazz music. I used to fall asleep bobbing my head to the old school five day forecast on The Weather Channel.
Cocteau Twins – Heaven or Las Vegas
This band was sublime. Nonsensical cutesy female vocals and heroin induced shoe-gaze guitars. This is pure sentimental and ethereal beauty. I'm apparently a depressed goth girl.
The Flower Kings – Stardust We Are
Shittiest band name ever aside, this is actually a really great band. Well, okay one of the two vocalists has a pretty awful stereotypical cheesy prog voice, but he doesn't sing much on this album. And okay, the lyrics are kind of silly. But, guitarist and chief songwriter Roine Stolt can fucking play guitar and write a great prog epic. Listen to "Stardust We Are" and the wacky instrumental "Circus Brimstone" as an introduction.
Yes – 90125
Yes became No to a lot of people in the 80s. I still enjoy this as a pretty creative pop effort from the band. I also have cheese pouring out of my ears right now. I'm going to have to go take care of that. Bye!