Right off the bat, I have to admit the main factor of my ignorance when it comes to festivals: I have not been to many and the last music fest attended at a "major" venue was the Hartford Xfinity Theater about 5 years ago. That being said, my experience going to Heavy Montreal was a weekend bender of constant intrigues… And also Jack Daniels.
Saturday August 6th, 2016, my friend and I exited the Metro station at Parc Jean-Drapeau early enough to wait outside the gates for the adventures of Heavy Montreal. The park was an island of music, fans and metal bands that weekend.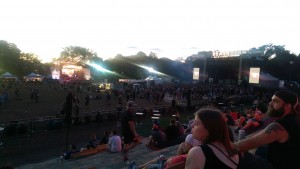 The sun shone down upon a throng of constant movement, as the place is rather vast and accommodating for the large quantities of people. There were four stages in total and a wrestling ring. People were allowed to bring empty water bottles into the venue where water stations were provided to fill up throughout the heated, day-long events.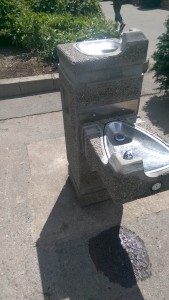 There were at least four different bar stations that we used, not including VIP.  There was also no want for seating. From the ground, the bleachers, the hammock section if you wanted to chill out for a bit, bar seating in the VIP area, picnic table seating near the wrestling ring, or a second set of small, metal bleachers in front of another smaller stage, set back in the forest section of the venue.
Food was everywhere. The VIP section had a small grill kitchen running lengthwise in front, which peered over the top of the stone bleachers. Vendors spread throughout the other areas; I had a nice pulled pork grinder at one point, as well as some poutine. Tented vendors, van vendors, and ice cream stops—oh my! They were also amongst the crowds, with racks of lemonade, or beer; fruit, or popcorn.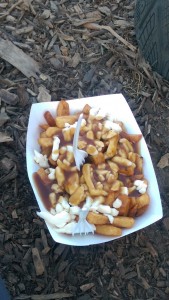 I did actually see some music, I swear. Amongst the many bands there I was able to catch Pop Evil, Vastum, Dillinger Escape Plan, Skeletonwitch, Kataklysm, Carcass, Sebastian Bach, Sabaton, Black Label Society, Mastodon, Nightwish, Five Finger Death Punch, We Came as Romans, Saint Asonia, Hatebreed, and Blind Guardian.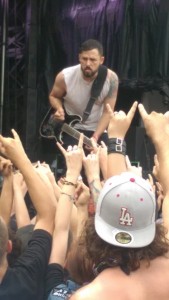 It was an exciting weekend with great weather to boot. For the adventure itself, I would recommend a trip to Montreal for sure.
To see more of Jade's photos, visit Alternative Control's Facebook album!
And for more from Alternative Control, find us on Facebook, Twitter, Instagram, Soundcloud, and bandcamp.