How's that for a long title? In today's edition of Inbox Gems, we'll take a look at some recent releases and music news…
First up: Village Raid, released by the Connecticut doom band Gorge on June 21. Gorge's music has a theme of Native American history; this album hones in on Metacomet, the Wampanoag chief who led a war against New England's white settlers in the late 1600s. Known as King Phillip to the settlers, he united New England's indigenous tribes in the eponymous King Phillip's War, a bloody and often overlooked part of American history.
Spoiler alert, Metacomet didn't win. You can learn more about his life, betrayal, and demise with this compelling album. Favorite Track: "Yawning Man."
Next inbox gem is Suffer, Then We're Gone from Mourn the Light, released via Argonauta Records on July 2. It's another Connecticut doom album with bleak subject matter, but this one is personal rather than historical. And I guess doom metal's not supposed to be cheerful, right?
On this album, MTL writes about regret and relationships gone wrong. Andrew Stachelek's dramatic vocal delivery paired with riffs that turn from doom to power metal on a dime make for an engaging listen. Favorite track: "Refuse to Fall."
I was excited to see a new single from Boozewa coming up on August 6. Featured in the first installment of "Inbox Gems," the Pennsylvania outfit records their grungy riffage at home on a 4-track cassette machine. The result is a vintage sound that's exactly what we need *right now.* Tracks aren't available for public consumption yet, but you can trust me and preorder Deb on bandcamp now.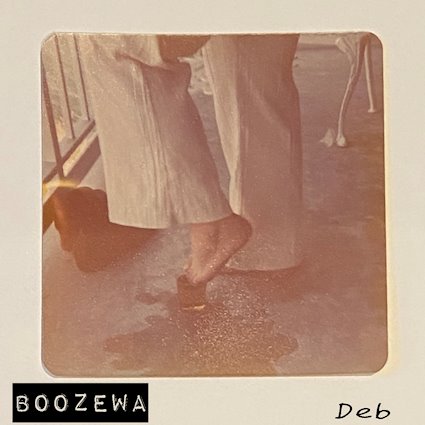 Another upcoming gem is Rock Me Amadeus — according to the press release, "a new show that combines classics from different centuries. It brings the grandeur of classical music, the opulence of opera and the powerful emotions of classic rock and pop songs into one electrifying concert experience." Featuring Dee Snider as one of the leads, it combines familiar classical pieces with rock songs for what sounds like a really fun production.
Check out the video below, a mash-up of Tchaikovsky's Romeo and Juliet theme with Nazareth's "Love Hurts" and Alanis Morissette's "Love Uninvited."
Visit their website to sign up for updates on live shows later in 2021!
The final gem is one that's both far away and close to home for this editor: Pistol Beauty's video for "Did Ya Know," released on June 29. This fun romp in the streets of Los Angeles features hula hoopers, basketballers, dancing eight-year-olds, the real Sham-Wow guy… And my little brother, as the taco-eating juggler! I think it's worth a view just for that, but the song is really catchy too.
Pistol Beauty's new album In Your Dreams came out on July 2nd. Check it out on iTunes and Spotify!
Thanks for reading this installment of Inbox Gems! What musical jewels have you come across lately? Leave a comment. \m/
---
For more from Alternative Control, find us on Facebook, Twitter, Instagram, Soundcloud, and bandcamp.
Plus, follow our 2021 coverage playlist on Spotify! #nogarbagetracks
Enjoying our content? Support the site on Ko-fi and Patreon!