If anyone is concerned about the state of Florida death metal in 2021, don't be. It's alive and well, as evidenced by the formation of Inhuman Condition, a veritable "who's who" of the subgenre. Founded by Jeramie Kling (of Venom Inc., The Absence, and more) on drums/vocals and Taylor Nordberg (also of The Absence and more), the dymanic duo were recently joined by Terry Butler (Obituary, Massacre, ex-Death and Six Feet Under) on bass.
This trio formed from the ashes of Kling and Nordberg's short-lived stint in Massacre, with the band's name a nod to a 1991 Massacre release. Their upcoming debut album now features guests from Cannibal Corpse and other branches of Massacre and Death. (Someone should make a chart to keep track of all this!) Plus, the band recently inked distribution deals with Blood Blast Distribution and Black Serpent Records.
So even though joining Massacre's lineup didn't pan out as planned, it looks like it created some fruitful collaborations! Kling talked with Alternative Control about the new band and how their record is coming along…
Tell me about the writing process for this album.
Well, the process is typically a healthy dose of spontaneity when it comes to Taylor and I! We had written and recorded the drums/guitars October of 2019 for the Massacre record. Fast forward to September 2020: nothing else had been done for the record when everything went south with the band. Taylor and I moved forward with the music!!! Because we are ALL ABOUT THE MUSIC….. Not much room or time for bullshit…
We talked with Terry Butler almost immediately after the split. He has been a friend of mine for many years was the complete obvious choice for this project….. The music was literally written for his style of playing!
He wrote his parts and came up to our studio, Smoke and Mirrors, to track. Taylor, Paul Mazurkiewicz of Cannibal Corpse, and myself all handled the writing of the lyrics…. Paul wrote for two songs, and Taylor and I split the rest. It was an amazing way to collaborate with Paul!
You and Taylor collaborate a lot! Can you tell me how you two came to work together?
Our first project together was Infernaeon in 2009 over a decade ago… Since then, he moved down from Pennsylvania and started working at my studio….. Now the studio is a total partnership and we work hard here! The studio M.O. is, "If we can't do it in house then it can't be done!" — of course we can't do "everything" but we will die trying!!
The members of Inhuman Condition have quite lengthy metal resumes! Do you feel "under pressure" from high expectations, or not really?
Nah, no pressure at all…. If people like it, then they do! All I know is that I put my heart into it and that is great for me…. I like the music I make, which is why I make it in the first place.
Jeramie, how do you juggle all the bands you are in??
Fuck….. I just move forward…… That's it…. I manage it the same way anyone who juggles life/pursuit/work does. You just do, some days are harder than other, some days are magical. I don't feel like I'm busy, but when I stop and look the whole bucket I am floored at how full it is!
I assume you guys are doing the engineering for this album. (But you know what they say about assuming??) Do you do the mixing and mastering as well, or pass it off to neutral ears? What are the pros and cons of recording your own band?
Yep, I am mixing the record and Taylor will master it. We do most of our own stunts. I have passed lots of music over to other incredibly talent engineers! The pros to having another engineer doing it is a fresh perspective; the cons are you don't get to make 100% of the decisions. I personally don't mind doing the mixing because of the latter.
You and Taylor are the masters of "special guests." Any surprises you can reveal for the album?
Masters?! Wow, that's an honor title right there! We have some sweet solos on this record by Floridian Death metal legend Rick Rozz of Massacre and Death! And as I have already mentioned, Paul helped by writing lyrics for two songs! Maybe one more special guest, but we shall see!!!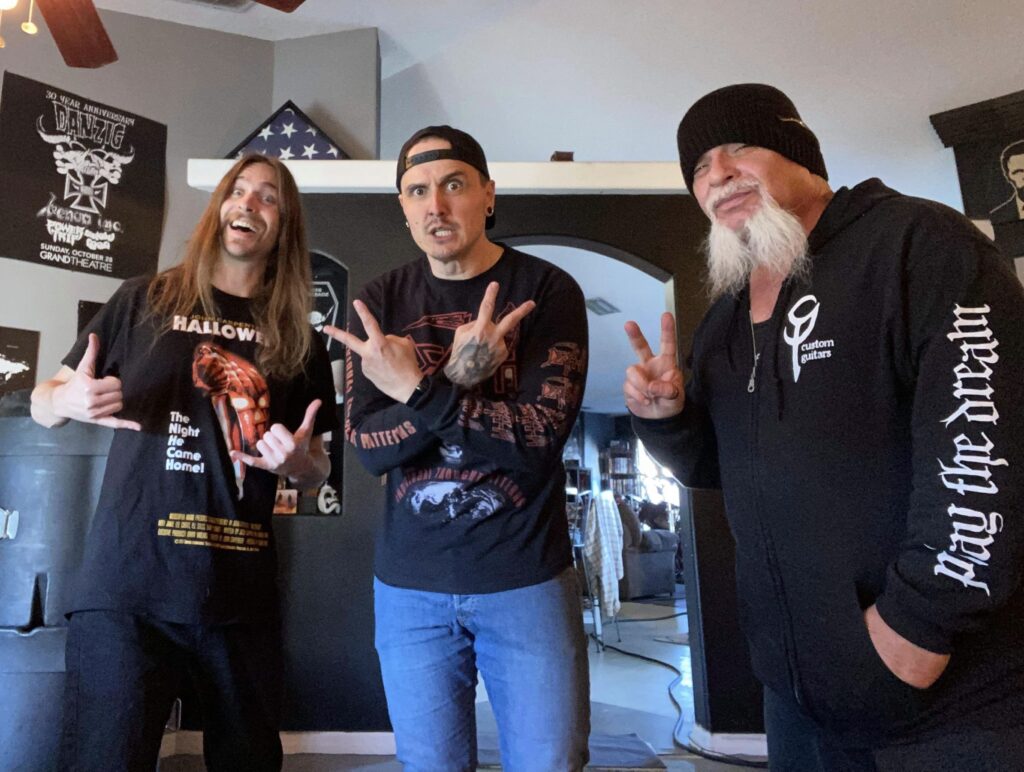 You never know what Kling and Nordberg are going to pull out of their hats next… Check out the preview snippet below and keep an eye on this project!
---
For more from Alternative Control, find us on Facebook, Twitter, Instagram, Soundcloud, and bandcamp. Plus, follow our brand new 2021 coverage playlist on Spotify! #nogarbagetracks