Southern Connecticut rockers Nomad are excited to release their debut album Love, Death, and Melody in April.  A hidden gem of hard rock buried in New Haven County's suburbs, Nomad offers a polished sound that combines NWOBHM with stripes of 80s radio metal.  They recorded at Dexter's Lab in Milford — lots of great local music coming out of that place — and plan to have the album available in CD and digital formats.
Whether you were a drooling toddler in the 80s or a teen blasting the Appetite for Destruction cassette from your Camaro, Nomad will get you off the bar stool.  Stay tuned for an album release party later this spring!  Seriously, do not sleep on this band.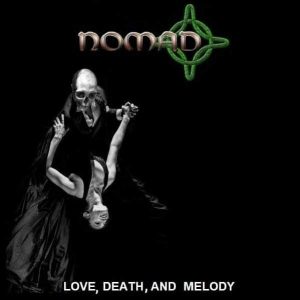 Connect with Nomad on Facebook and Instagram.  And for more from Alternative Control, find us on Facebook, Twitter, Instagram, Soundcloud, and bandcamp.