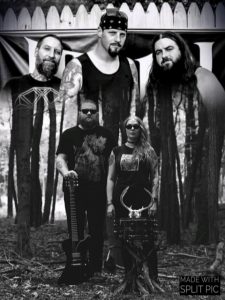 The more I study the New England Stoner & Doom Festival lineup, the more a weekend pass looks like the only way to go.  How can you choose just one of these days??  Here are some highlights from Day One, Friday May 3rd:
This hard-grooving trio is coming all the way from West Virginia to share their tunes with us.  Drawing influences from the early occult doom of Pentagram and Black Sabbath to the psychedelia of Pink Floyd and Deep Purple, it's Brimstone Coven's vocal harmonies that separate them from the pack.  Have a listen to "Earth and Ocean" off their 2018 album What Was and What Shall Be:
In a completely different corner of the stoner/doom genre, New York duo Witchkiss offers abstract, atmospheric works with jarring shifts between male and female vocals.  Says The Obelisk of the band's debut album The Austere Curtains of Our Eyes, "Goodness gracious. Cavernous echo accompanies the roars of guitarist Scott Prater that are offset by the more subdued melodies of drummer Amber Burns, but even in the most spacious reaches of 11-minute second cut 'Blind Faith,' Witchkiss are fucking massive-sounding."  Delve into that brooding track below:
Get your NESDF single-day and weekend passes here.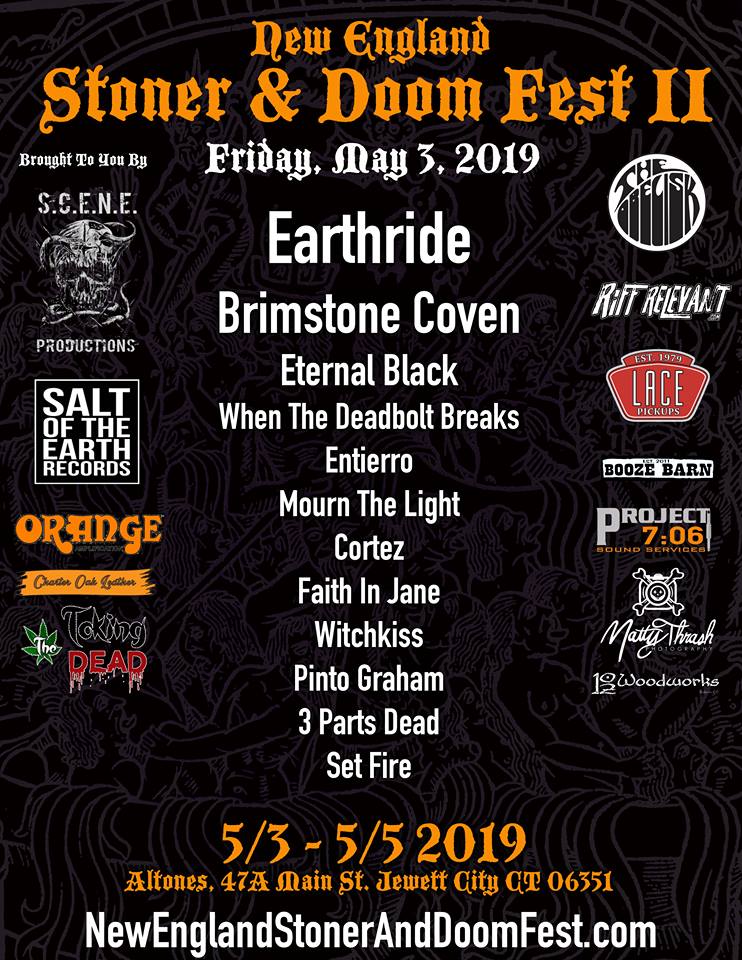 Connect with NESDF
For more from Alternative Control, find us on Facebook, Twitter, Instagram, Soundcloud, and bandcamp.