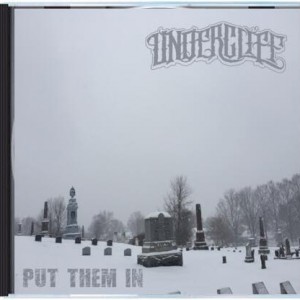 Damn it's been awhile since I wrote a music review!
A couple weeks ago, Middletown doom band Undercliff sent Alternative Control their new album Put Them In to have a listen.  These guys have come a long way since their 2013 demos in terms of recording quality and vocal performance.  Put Them In demands a reasonable attention span, with most songs over eight minutes.  But the payoff is there in driving, doomy riffs as exemplified by "Living Ghosts," below:
Fans of the stoner/doom subgenre will be happy to have another great band on the local scene, joining the likes of Curse the Son and Insano Vision to make Connecticut metal just a little hazier.
Coming from a different end of the metal spectrum, our friends at Independent Music Promotions sent in Fallen Asunder's self-titled debut album for review.  This Pennsylvania band seeks to combine the aesthetic of bands like Bullet for My Valentine and Killswitch Engage with Dream Theater-esque progressive elements.  There is definitely some ambitious riffage on the album.  The style is a bit peppier than I like my metal, but there are plenty of people who would disagree.
Next year when Fallen Asunder is on the Warped Tour, remember that Alternative Control told you about them first!
For more from Alternative Control, find us on Facebook, Twitter, Instagram, Soundcloud, and bandcamp.
Half of this post was sponsored by Independent Music Promotions.  All opinions are our own.