New York rockers WARRIOR SOUL will now headline the final night of New England Stoner and Doom Fest 3 on Sunday, May 17th (no longer Friday May 15th as previously announced).  The quartet, lead by singer and songwriter Kory Clarke, got its start in the mid 80s and has released thirteen albums between 1990 and 2019.  The most recent, Rock 'n' Roll Disease, was called "unapologetic about its debauchery"  by MaximumVolumeMusic.com and "ferocious" by TheRockPit.net.  Have a listen below!
This year also marks the 30th anniversary of Warrior Soul's debut album Last Decade, Dead Century.  Their performance at NESDF will be a set not to miss!
Weekend passes for New England Stoner Doom Fest are available here and include free admission to the pre-party on Thursday 5/14.  Friday headliner and final roster announcements coming soon.  Note that there are ZERO ticket fees and free parking for the fest.  Don't forget to join the Facebook event for more roster updates!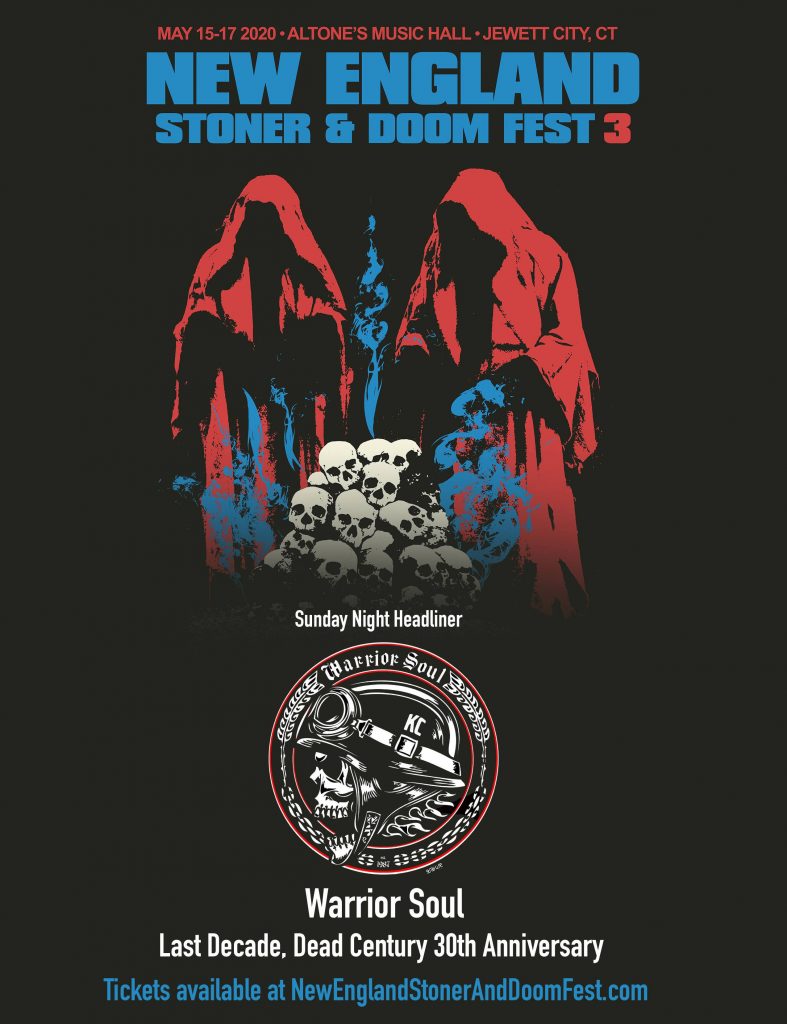 For more from Alternative Control, find us on Facebook, Twitter, Instagram, Soundcloud, and bandcamp.  Join our mailing list here.