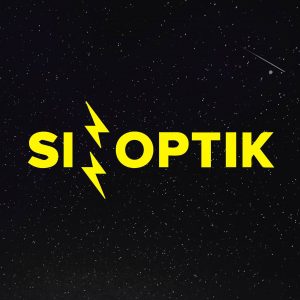 Ukrainian indie rockers Sinoptik just released a new single, "Standalone Syndrome."  Says the band, "This story is about the hardship of being yourself in this reality. Reality itself can leave just a tiny ghost in your identity. You did all you possibly can, and still you didn't get anywhere near your aim. But you will find your inner strength to move forward. With the help of your close ones."
I'm not sure what they mean by reality leaving a "tiny ghost" in one's identity, but I'd venture that they are getting near their aim.  Sinoptik has certainly had some obstacles to overcome on their journey; formed in 2011, the band was forced to flee worn-torn Ukraine for Europe three years ago.  However, they've made the most of it, touring the continent supporting bands like Marilyn Manson, Uriah Heep, and Scorpions.  They even won the Global Battle of the Bands 2016, held in Berlin.
They've also put out a performance video to promote the song.  Check out the drummer's hat, it rules:
For more from Sinoptik, find them on the inter-webs:
Website
Facebook
Instagram
Twitter
Bandcamp
Soundcloud
Spotify
Youtube Channel
And for more from Alternative Control, find us on Facebook, Twitter, Instagram, Soundcloud, and bandcamp.
This post was sponsored by Independent Music Promotions.  All opinions are our own.