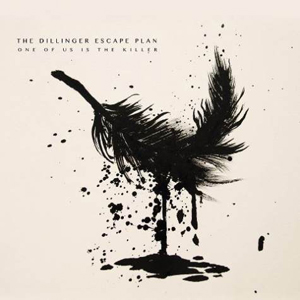 By Thomas Pizzola
My first introduction to this band came around the time of Miss Machine way back in 2004. I had just written about another band on their label at the time, Relapse, and their press person wanted to know if I wanted to hear their "highly touted" new album, which just happened to be their first in five years, with a new singer after their game changing Calculating Infinity record in 1999.
Of course, I said yes.
I had heard the EP they did with Mike Patton for Epitaph, so I sort of knew what I was getting into — they aren't always the easiest band to listen to. But I gave it a few spins and enjoyed their sense of adventure and their ability to fuse angry and crazy sounding hardcore with odd time signatures and even throw in the highly melodic song in the mix.
I gave it a good review.
You see, I didn't totally go all in with them until I saw perform on the first leg of the Miss Machine Gets Pregnant tour at Toads. Suffice to say it was one of the best live concerts I've ever seen. It was the way the band just tore it up, just going for it, that got me. It was chaotic, aggressive and very fun. I was completely won over.
I'm not a big tech metal guy and I could care less what time signature a band is playing in, but there is a certain "we're-going-fuck-shit-up and also do-whatever-we-want" ethos that is totally lacking in a lot of bands with this level of skill. There is a very human heart beating underneath the robot skin; they don't play like this to impress, they play like this to destroy, or in some cases, to write catchy alt-metal songs, and that's why I think they will always stand above the pack.
Even so, I've never understood the hatred this band gets. I know there are people who complain that they've softened their sound a bit. They wish the band could have kept making copies of Calculating Infinity ad-infinitum — but I bet if the band stuck close to the original musical blueprint of their first record, they would get shit for not evolving. So it's damned if you don't or damned if you do. To their credit, they really don't seem to give a fuck and just do what they like. And even if you don't like the albums, you can't fuck with the live show. Really. (In one strange instance, I have a co-worker who doesn't like the fact that Greg Puciato is dating a porn star. I mean, c'mon, who cares. Don't those women usually choose the Draiman's and Erna's of the world. Can't we just say she showed some good taste and leave it at that. Plus, when did we become so puritanical in the crazy world of extreme music? I blame Ian MacKaye.)
They've always made interesting albums every time they emerge from the studio, and in the case of One Of Us Is The Killer, they have continued that winning streak that started all the way back in '99 with Calculating Infinity.
This new one opens with the punishing strains of "Prancer," which finds the band in full-on aggro mode, with Weinman's crazed riffs and Puciato's raw bark making for one scalding opener. But you see, they even throw in a melodic part in this song amongst all the chaos, which shows they still like to mix things up. This leads to "When I Lost My Bet" which is more aggro, though it pauses for a jazzy break, before leading to a monster breakdown at its end.
The title track is first sign of the more melodic side of this bands, as Puciato croons over some jazzy tuneage, before it builds to metallic chorus, ala their idols in Faith No More, while "Hero Of The Soviet Union" brings back the brutal with Puciatio screaming "You are the scum of the earth" to some person who has incurred his wrath. "Nothing's Funny" returns to the catchy alt-metal of the title track, while "Paranoia Shields" will be the type of song that will split fans the same way "Black Bubblegum" did on Ire Works.  Suffice to say, I like both songs.
But before you think they've gone completely soft, they backload the record with some more of the hard stuff. "Magic That I Held You Prisoner" ups the angry a bit, while "Crossburner" shifts between quieter parts where Puciato whispers menacingly and full blown screaming fits when the music swells, to eventually breaking out in a sprint to finish it off. It's very dynamic and one of the best songs on an album that contains hardly any filler.
So once again, The Dillinger Escape Plan has turned what had been a very chaotic downtime between albums into something awesome. If you like this band, you are going to love this, but even if you don't, you should still give it a try — because even if you think they've wimped out, they still make very adventurous music without boundaries.
And if this doesn't get you, you can always go to Summer Slaughter and scream at them that they aren't brutal enough for the tour, and watch them do something that will totally leave your jaw on the floor. Don't dare them, because they will go "there," if you catch my drift.