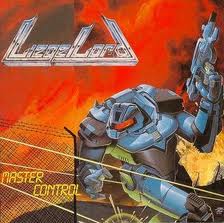 By Anthony Quinn Carpanzano
Edited by Heather Elizabeth Clegg and Matthew Foran
In 1983, metal made its way into our Stamford neighborhoods. That is my recollection of it at least. Cousins Tony Truglio and Frank Cortese, two original members of Liege Lord, lived on my street at the time. The guys were knee deep into this New Wave of British Heavy Metal, comprised of bands like Judas Priest, Iron Maiden, and Motorhead.  The cousins met bassist Matthew Vinci, who was also swept away by this aggressive movement that was casting a spell on us all. They went on to form a band called Deceiver with Andy Michaud on vocals. The four of them played in local Battle of The Bands, performing covers of groups they loved. 
At the time, there were no cell phones, internet, or social networking.  It was all word of mouth and Stamford was ripe for this metal movement. Soon, Deceiver started writing their own material. It was loud, aggressive, melodic, and most importantly, had a pulse of pure metal. It was time to change the name to match the sound. With the addition of Peter McCarthy playing second guitar, Liege Lord was born.
The Lord went on to record Freedom Rise (1985), a cult power-metal classic which garnered them much attention from Europe. There was also a Metal Army forging in Stamford to support them: all of the metal heads would congregate at Scalzi Park and crank Priest, Maiden, Metallica, and then Liege Lord from their tape decks. There was no doubt about it — this was a wild scene and The Lord was in the middle of it.
On the heels of their debut record, Liege Lord added Paul Nelson as a second guitarist and signed with Metal Blade Records. Now backed by a major label, their follow-up effort Burn To My Touch (1987) gave them a wider range of popularity. They were touring and playing to larger crowds. Soon after, Joe Comeau took over the front man duties from Andy as the lead singer, but the base of Tony, Frank, and Matt remained constant.
The third record of the Liege Lord trilogy was a game-changer.  I remember Master Control coming out in 1988 and was in awe of how Liege Lord's sound emerged. It was a mix of old and new metal done in their own unique way and full of power and depth. Liege Lord toured the U.S. with Anvil, but never made it across the Atlantic.  Sadly, this would be their final album; for years, fans have been patiently waiting for their heroes to return.
And now the wait is over.  Twenty-five years later, the band members have decided that the time has come to again wield their iron fists. And it will be to thousands of fans when they will headline the sold-out Keep It True metal festival just outside of Frankfurt, Germany on April 19, 2013.  With the addition of 2 seasoned metal veterans Frank Gilchriest (drums) & Danny Wacker (guitar), the band is again a well-oiled machine, faster and tighter than ever.
But before Liege Lord boards a plane to Germany, they will play a show tonight at Seaside Tavern here in Stamford for all those dedicated Scalzi warriors, and to new fans who have only heard whispers of the Legend of the Lord.
Seaside Tavern is located at 891 Cove Road.  Tonight's show starts at 9 p.m. — see you there!