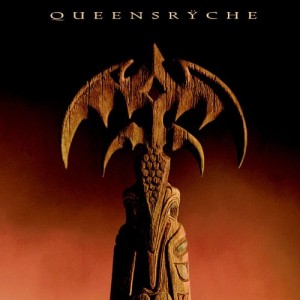 Queensryche were at the top of their game and at the peak of commercial success when Promised Land was released. It was received warmly, selling millions of copies and hitting respectable positions in the charts. This might have partially been due to residual interest in the band because of the platinum success of Empire before it. But I can't see why its initial popularity wasn't also because of its creative merit. It was rare that an album that takes cues from the big and bombastic rock sound of the 1980s did well in a very different rock atmosphere in 1994. But Promised Land is something way different than another generic hard rock release from a suddenly "uncool" hair metal band. It remains an anomaly in my personal list of the best rock albums of its decade. And sometimes I feel like I'm alone with that opinion. Other Queensryche albums of their golden period constantly steal the spotlight. Progressive metal fans find a lot to like in Operation: Mindcrime. Casual music listeners tend to prefer the more contemporary songs found on Empire. Metal heads are drawn to earlier works like Warning and Rage For Order. And here I am, geeking out over the strangely forgotten Promised Land. Despite what many other think, I find it to be the band's magnum opus.
Promised Land was a brave move for the band. They sacrificed a lot of their commercial appeal to do something artsier, darker and moodier. And boy is this album a fucking downer. It either yells, cries or whimpers to the listener its depressive tones and pessimistic lyricism. It bogs down an underlying arena rock fanfare with deep Floydian atmospherics, trudging along at a mid-pace that takes the listener through a sad world filled with mental illness, corruption and broken aspirations. It's pretty heavy stuff, and probably a good reason why the album is portrayed to have shortcomings. There's no feel good "Jet City Woman" songs or rousing "Eyes of a Stranger" anthems. It's slow, encompassing desolation in its numerous musical valleys with occasional loud peaks of dramatic desperation.
I normally don't do song by song reviews, but there are so many different aspects to this album that deserve a bit of spotlight. In order to understand the dynamics fully, every song needs a mention.
9:28 a.m – It's a short intro of musique concrete that gives immediate clues into the experimental nature of this album. It begins with the sounds of someone dying, drops into a bit of dark ambience and then ends with the cries of a baby being born. And we're off…
I Am I – An early highlight of the album. It melds a spiritual and synthetic mold of driving Oriental rhythm and cyber-industrial sound. Geoff Tate's voice is laden with robotic effects that blurt pseudo-emotional statements over what sounds like heavily processed sitar.
Damaged – It's arguably the heaviest song on the album, at least in the traditional hard rock sense. Groovy verse riffs and a powerhouse chorus pound over an absolute wall of whining guitar and harrowing screams. It's an incredibly dark song, filled with fear and violent imagery.
Out of Mind – A mellow song about mental hospitals and their patients that floats about in a despondent, painkiller haze. It's sweet enough of an acoustic ballad to be a love song, which should make its tragic subject matter all the more depressing. But it's actually rather soothing.
Bridge – The one song on the album that could almost be considered college rock. It tells a story of discord between father and son from the son's perspective. It's kind of a gut-wrenching singer/songwriter tune that realistically describes a very common domestic issue.
Promised Land – The clear highlight of the album. It's an absolute beast of a song – as big as a planet, filled with apocalyptic quiet, crashes of dissonant space rock and wailing saxophone. Geoff's dramatic performance is spellbinding. He switches from wallowing apathy to maniacal desperation with a drunken swagger that really brings home the misery of his character. A blue collar man sings of his regrets and the torture of his meaningless life.
Dis con nec ted – It starts with the sounds of the city before a funky bass line waltzes in underneath an almost danceable dose of psychedelic rock. It's a heavily-medicated song that incorporates new wave, gothic rock and spoken word. It's the weirdest song on the album by far.
Lady Jane – A very dark (to the point of being creepy) power ballad about a girl who suffers a depressive mental illness. The character's isolation from her family and society resonates in Geoff's deep voiced sarcastic delivery, sour Beatles piano line and grungy guitar.
My Global Mind – This is probably the only song on the album that could be called the least bit optimistic. It has echoes of the band's 1980s progressive metal roots and screams with mighty theatrical pomp. But the verses and bridge still hold that Promised Land malaise.
One More Time – This song is a power ballad that puts together an arena rock chorus and an alternative rock acoustic/electric instrumentation to form a paradoxical desperation in its lyrics and indifference in its music. That being said, it's actually one of the more ordinary tracks here.
Someone Else? – A heartbreaking piano song, with lyrics that straddle the line between hopeless and hopeful. It's probably one of the prettiest things the band has done, rich with that closing song emotional climax the band's albums have always been known for.
I've always held this album in high regard, and hope that my review inspires a few people to check out a forgotten classic from a band that was once one of the most exciting bands around. Promised Land is epic, weird, beautiful, depressive and entirely unique. Give Operation: Mindcrime a break for a while and hear just how far a 1980s hard rock band took their creative boundaries. It's braver than anything other bands of their ilk were willing to do to try and stay relevant. Its impressive time spent in my iPod shows that their courageous leap was a success.