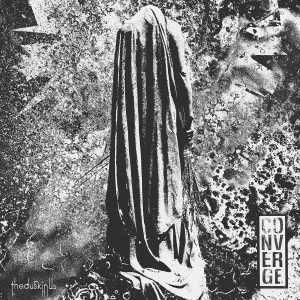 For the past few years, I always think I'm finally going to become a stereotypical old man and declare, "There isn't any good new music being made" — and every year I'm proven wrong by the tons of great new albums that come across my computer. Granted, these lists are subjective, so one person's trash is another person's treasure. I tend to shy away from the more esoteric, critically important or serious releases and instead go for music that excites me. Some of that "critically important" stuff is just plain boring, and pretentious. What can I say? I still like a little rock in my roll. So, without further ado, here is my list of my favorite albums of the past year in no particular order.
Converge – The Dusk In Us (Epitaph)
Couch Slut – Contempt (Gilead Media)
Dead Cross – S/T (Ipecac/Three One G)
Feral Ohms – S/T (Silver Current)
Black Anvil – As Was (Relapse)
Timmy's Organism – Eating Colors (DMT)
The Bronx – V (ATO/White Drugs)
Grizzlor – Destructoid (Hex)
Pissed Jeans – Why Love Now? (Sub Pop)
Golden Pelicans – Disciples Of Blood (Goner)
Sweet Apple – Sing The Night In Sorrow (Tee Pee)
FYPM – Dumbed Down (Tankcrimes)
Spotlights – Seismic (Ipecac)
Plaque Marks – Anxiety Driven Nervous Worship (Learning Curve)
God Mother – Vilseledd (Party Smasher Inc.)
The Woggles – Tally Ho! (Wicked Cool)
Maximum Mad – S/T EP (Good To Die)
Unsane – Sterilize (Southern Lord)
Career Suicide – Machine Response (Deranged)
BBQ – Mark Sultan (In The Red)
The Yawpers – Boy In A Well (Bloodshot)
As you can see from the list above, it was a good year for noise rock. Couch Slut unleashed one of the most abrasive, unsettling noise rock albums of year. Also, one of the best — and come to think of it, they're coming to New Haven in January. Don't miss them.
Plaque Marks, who are a new band made up of veterans of the Philly music scene, put out a killer EP; I hope there will be more from them in the future. Speaking of EPs, Portland Oregon's Maximum Mad's debut EP proved they are another noise rock band to watch. But don't forget veterans of the scene. Both Unsane and Pissed Jeans released exciting albums that played to their strengths.
Also, let's give it up for the local guys, Grizzlor. Their debut full length is the type of record that is likely to turn heads in places well outside our small state. It's that good.
It was also a pretty good year for hardcore, if you're willing to go beyond the standard stuff that is popular in these parts. Converge continues to amaze with another ripper of an album. It's hard to believe that a band nearly 30 years into their career can still remain this artistically vital. But they do. God Mother, who draws on the chaotic metallic hardcore of Converge, among other influences, released a killer album for their new label Party Smasher Inc., which is run by Ben Weinman, of the soon to be retired Dillinger Escape Plan. He said the torch was passed with this album. He's right.
In addition, Career Suicide came back with their first album in nearly a decade and knocked it out of the park, while Cleveland's FYPM, put out their third album of fast, raucous and rocking hardcore. Singer earns bonus points for his sarcastic and hilarious put downs of modern hardcore foibles.
Two supergroups made my list. Dead Cross, which features Dave Lombardo (Slayer) and Mike Patton (you should know who he is), as well as Justin Pearson (Retox, The Locust) and Mike Crain (Retox), unleashed a debut that lived up to the hype. It's vicious and weird, probably more vicious and weird that anything Lombardo's former band has released in years. In addition, Sweet Apple, which features J. Mascis (Dinosaur Jr.) and John Petkovic (Cobra Verde, Death Of Samantha) released their third album of glammy, hard rocking, power pop and wistful acoustic-tinged numbers. As always Petkovic's lyrics are on point.
Also, two great albums were released by bands I think are underrated. The Bronx might have made us wait five years for a new album, but they made it worth it, with an album that merges the hard rock of their later albums with the hardcore of their earlier albums. Plus, it's loaded with great songs from front to back. Royal Thunder, released another album of catchy, well-crafted songs that pack an emotional wallop. More people need to get wise to them.
It was also a great year for bands mining that whole proto-punk/metal sound. You can even call it, punk n roll if you like. Feral Ohms, who decimated Three Sheets this past June, released an album of high energy, kick out the jams-style psychedelic punk. It's quite the rager. Speaking of kicking out the jams, Timmy's Organism might have moved to a smaller label, but their dedication to the art of rock n roll didn't waver, as they put out another excellent album. The Golden Pelicans might be from Orlando, but their music's spiritual home is early 70's Detroit. Total rock satisfaction.
Some veterans of the modern garage rock scene put out albums that should make you take notice. The Woggles delivered another shot of their raucous, high energy garage rock. Hard to believe they've been at it for about thirty years. BBQ, aka Mark Sultan, put out an album of songs recorded in one man band mode. You get some rockers, some ballads, all bolstered by quality songwriting and his soulful voice.
Rounding out my list are three albums by bands that don't fit into any of the above the paragraphs. New York City doom-gaze duo Spotlights jumped to a bigger a label in Ipecac and knocked it out of the park. Be on the lookout for them. Veteran NYC black metal crew, Black Anvil released another album that pushed their sound into new directions, and will likely make purists scoff. Their loss. I don't listen to a lot of black metal these days, but I listen to Black Anvil. The Yawpers put out a concept album, that is filled to the brim with their rootsy take on punk, country and soul. Another band you shouldn't overlook.
Well, if you made it this far, congratulations. In closing, I'll just say, it's always a good year for music if you're willing to look for it. This list could have been a lot longer, but I had to put a limit on it at some point. This just proves there is always good music being made, well, what I consider good music. Opinions may very. Looking forward to more great stuff in 2018.
For more from Alternative Control, find us on Facebook, Twitter, Instagram, Soundcloud, and bandcamp.