SLEEPING VILLAGE RECORDS is pleased to announce the first release in a series of 2-track splits! Dust Prophet and Conduit, two bands spawned from the wildlands of New Hampshire, are here to lead the charge with a pair of yet-unheard singles. 
Both tracks presented herein — Dust Prophet's "Down Below" and Condui's "Constable"— walk a delicate line between the bounds of genre categorization, successfully incorporating elements of stoner, progressive, and alternative metal.
…And Alternative Control has the pleasure of premiering the Dust Prophet track! Our fellow New Englanders were featured on AltCtrl's 2019 compilation Volume Doom and we are always excited to share news of what they're up to. Without further ado, have a listen to the hook-laden riffage that is "Down Below" — featuring new vocalist Vincenza Avelli!
Dust Prophet's guitarist Otto Kinzel said of the band's future plans,
"We're working on a full length album. We have a ton of new material to finalize and record. We might have enough for an album and an additional EP. It's just finding the time to get it all sorted and tracked. Since Vin has joined the band we've been on a huge writing kick. 'Down Below' represents the style we're slowly moving more towards."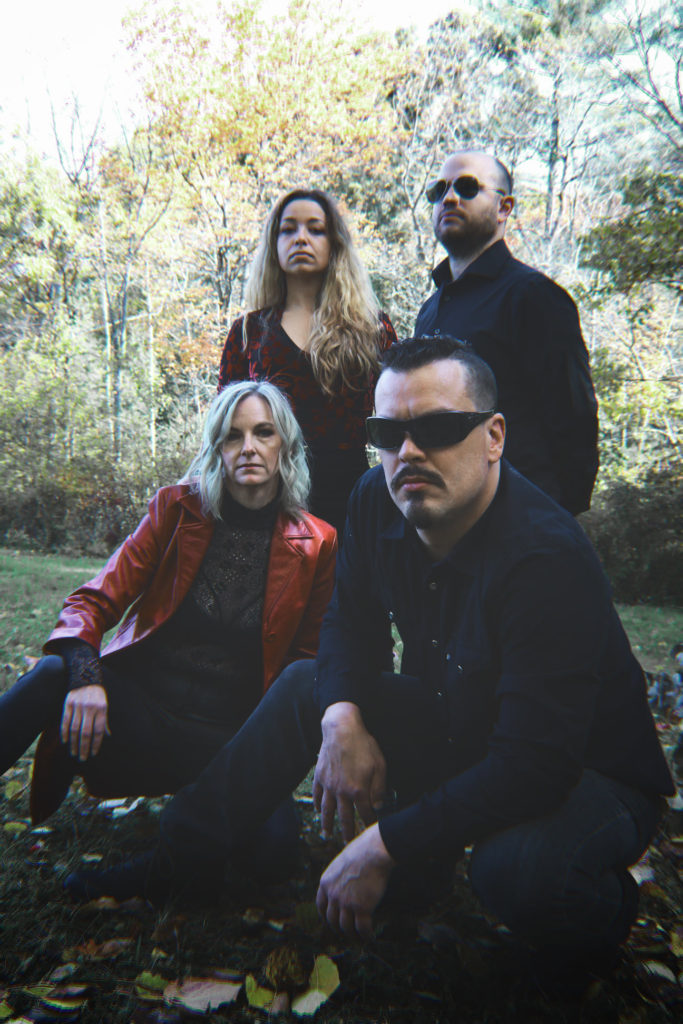 The combo of fuzzy guitars and psychedelic keyboards sounds good to this blog!
The Sleeping Village split comes out on November 20th. Preorder at https://sleepingvillagerecords.bandcamp.com/album/split
Connect with Dust Prophet
Connect With Sleeping Village
---
Dust Prophet Band Photo by @adelinequinlivan.
For more from Alternative Control, find us on Facebook, Twitter, Instagram, Soundcloud, and bandcamp.  Plus, follow our 2020 coverage playlist on Spotify!
Enjoying our content? Support the site on Ko-fi and Patreon!