By Jessica May and Vanessa David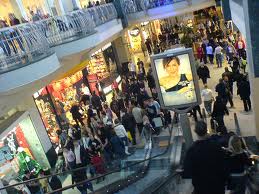 Hi folks, Jessie here.  'Tis the season of joy and wonder, carols and tinsel, Frosty and the Grinch… And the season where big-box retailers keep their serfs, er, employees working overtime to sell us cheap electronics and Chinese-sweatshop-sewn underpants.  From a historical viewpoint, this may be one of the more benign follies that have occurred in the name of Christianity — but it still pisses me off every time I see a Lexus commercial where the car has a goddamn bow on it! (Or should I say Baby-Christ-damn bow?)
This year I've decided that if I'm going to have chest pains and shortness of breath for a month wondering if my grandmother will enjoy her corkscrew, I'll at least try to shop at local merchants whenever possible. Borrowing a page from The Mercurial, The Headbanging Hostess and I would like to share some Stamford-area gift ideas that will please the relatives AND piss off Wal-Mart.
Vanessa's Picks (And Vanessa's blurbs — insert lovely HBH voice here!)
1. Give the Gift of Local Food –
Many farms sell CSA shares, Community Supported Agriculture. Buying a share gets you one box of produce a week, always fresh and in season. It's a great way to help out a farmer and it will force you to eat your veggies! A great way to introduce someone to a slew of new ingredients. Check out Gazy Brothers Farm in Oxford, CT.
2. Royal Touch Auto Detailing – 33 Colonial Road, Stamford, CT
Andrew is a friend of mine, great guy with an awesome business. He will come to you and detail your car, or your buddy's car, or your Dad's. Get my point?
3. Olive and Oud – New London, CT (available on Etsy)
Laura is another friend of mine, a very creative soul who writes plays (that's how we met) and makes incredible soaps. Her newest soap is called Renaissance City, in honor of New London's newly elected mayor…maybe a little hemp in there?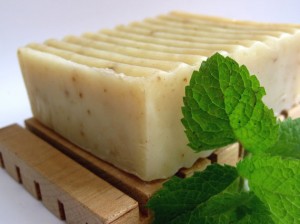 4. Hair – 39 South Pine Creek Road   Fairfield, CT
Every year Hair is voted the best salon in the Fairfield County Weekly Readers Poll. I beg of you, don't judge them by my 'do. I couldn't care less about the appearance of my mane, but my stylist William just plain rocks. He gives me the cut I want; easy, stylish but not over-the-top. The whole staff there rocks, and it's a busy place so they are rockin' and rollin'. Check them out, they do it all, since 1969!
5. Stamford Museum and Nature Center – 39 Scofieldtown Road   Stamford, CT
I love the museum, I used to go as a kid all the time! Membership includes free admission to the farm, art galleries and nature trails. Support a Stamford treasure!
And now back to Jessie…
Jessie's Picks
1.  Give the Gift of Local Music
Okay, maybe Grandma won't like this one…  But your friends' shitty bands probably all have CDs they wanna sell you, and it will get them off your back about coming to their next show.  Plus, whatever you give your relatives next Christmas will seem better by comparison.  My biased personal recommendations are Arcane and Pink Missile; also, contact Riotous Outburst Records if you want to give the gift of grindcore, and/or give Granny a heart attack.
2.  Johnny's Records — 45 Tokeneke Road  Darien, CT
The Gold Coast's coolest music store, Johnny's has been in business since 1975.  They carry an array of vinyl, as well as CDs, t-shirts, posters, and cool knick-knacks.  Even better, you can stop at Ernie's for a beer after shopping!
3. Stamford Massage Therapy — 555 Summer Street  Stamford, CT
What's a better gift than an hour of relaxation?  Stamford Massage Therapy offers several different types of massages and they're giving $10 off all gift certificates for the holidays.
4.  Agabhumi — 22 Magee Avenue  Stamford, CT
This local jewelry store sells goods that are truly exotic — mostly made of silver and stones, all pieces are crafted in Bali.  (Where the hell is that?!)  Agabhumi also sells handbags, scarves, and other accessories, and they often have special events where they donate portions of proceeds to charity.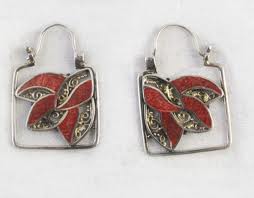 5. Crystal Nail and Spa of Shippan — 20 Magee Avenue  Stamford, CT
After finishing your holiday gift hunt, treat yourself to a well-deserved manicure at Crystal Nail and Spa! Don't worry, Baby Christ approves.  Hey, he might even get his mom a gift certificate…
Where are you shopping as the countdown to Christmas continues?  Or, in true #unoccupythemall fashion, what are you making for your lucky friends and relatives that hopefully won't look like a first grade art project?  Let us know!