AltCtrl premiered the track "Mayday" from Virginia rockers Alluvion last week, off their upcoming album The Secret's Out.  That will be *out* on Friday September 6th, and today bassist Brian Carnes shares some of his favorite nerdy pleasures with us:
Favorite Movie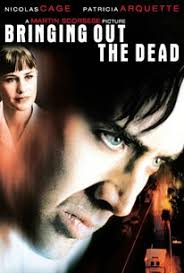 That's a pretty tough question. I have so many! I could just spit out a bunch like The Thing, The Secret Of Nimh, The Exorcist, Jaws, Tremors, Joe vs the Volcano, Alien, Godfather I and II, Amadeus… All those movies really helped shape my creativity for sure, but one movie that keeps coming back to sit on top of all those is Bringing Out The Dead directed by Martin Scorsese. I can't quite put my finger on what draws me to that movie. It's basically about a paramedic in New York City who hasn't saved anyone from dying in a really long time. And the amount of darkness and difficulties he faces in his nights on the job and in his head are so well written and put on to the screen! In the end, he ends up… [spoilers redacted]… So does he in fact save someone? Does he get the girl? Is all right with the world? Probably not, but it's a hell of a few nights! Sometimes when I'm driving around I can totally see the way the main character sees things. He makes  us see that this world is sooo messed up, but we're drawn to it. We can't help it! We're all trying to save something from going wrong… but can we? It's got a killer soundtrack, a crazy good cast and it's so amazingly filmed. It's such a cool, dark piece of art.
Favorite Book 
Well, I don't really have a favorite book but I do like to read biographies and autobiographies by musicians. I love the drive and the struggle to get to where they are in life. The Brian Wilson book I Am Brian Wilson is sooo good. Talk about struggles, that man is troubled. He has so many things wrong with his mental health but he pushes through it, and sometimes just barely. But it's the music that keeps him pushing through the troubled times. I think we can all relate to something that we're passionate about helping us through the worst times in our life.
Favorite Game
Probably Resident Evil 4. It was a game changer in the survival horror genre. The very first Resident Evil was revolutionary in the game industry and I loved it but the next few games in that franchise were kind of stinkers! I feel that the games were starting to get away from the eeriness and suspenseful aspect that we all loved of that survival horror genre. And not only that but most games in those years were kinda shitty! Slim pickings. For a game to come out and hold your attention and keep you in action for a long period of time, especially for 40-50 bucks of game, was rare in the early 2000's. But here comes this game under the radar, and I really didn't think it was going to hold up to the rest of the franchise for a plethora of reasons… 1. It wasn't the normal fixed camera view, it was a third person behind the back camera shot 2. It didn't really follow a zombie outbreak story and 3. It was for Nintendo GameCube.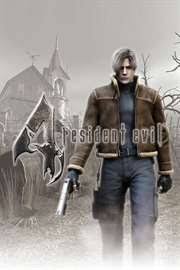 And you know what?… It was awesome! It had the smoothest gameplay with that third person behind the back camera angle, the action and suspense was intense, it was super fun, and it was definitely creepy! All that while keeping with some of the original story lines. I go back and play this game all the way through at least once a year. I like to wait till dark and turn all the lights off and turn the sound all the way up and try to see how far I can get in one sitting. It's like a really good campy 90's horror movie… but better! Since its release I've bought it on every game platform and re-release and special edition. "Aahhh, I'll buy it at a high price!"
That's a wrap!  Stream "Mayday" below and preorder The Secret's Out here.
For more from Alternative Control, find us on Facebook, Twitter, Instagram, Soundcloud, and bandcamp.