Blues rock duo The Deathless Dogs is checking in from La Crosse, Wisconsin for this edition of Nerd Talk.  Formed in 2010, the band began when when guitarist/vocalist Eddy Krogman started sharing song ideas based on his experiences in the Iraq War with childhood friend and drummer Dan Speer.  Over the course of a decade, Deathless Dogs have released three albums and have an EP due out on November 11th, 2020 — Veterans Day.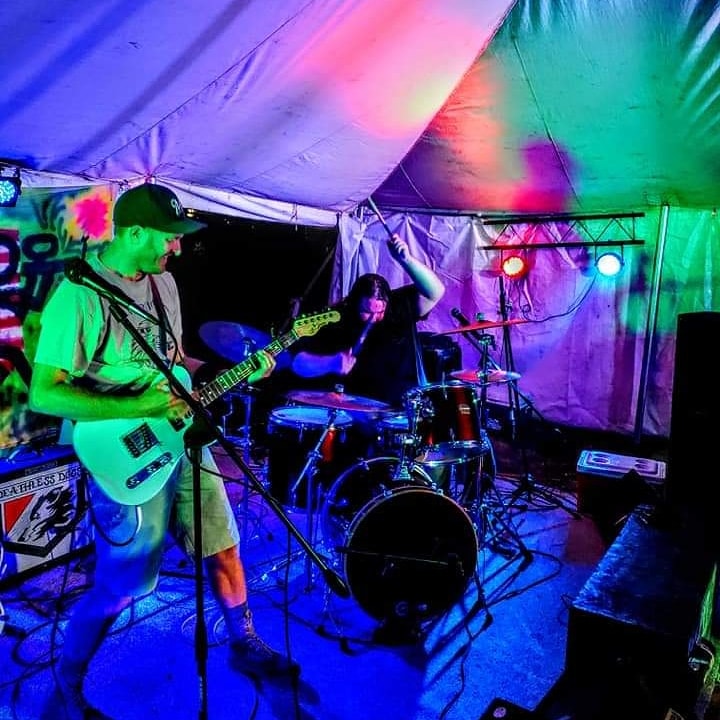 Without further ado, let's see what these guys are into!
Favorite Movies
Eddy: Forrest Gump. This movie's message has really resonated with me. As a combat veteran that has traveled from coast to coast, I have really tried to take a page from the Forrest Gump playbook and make the most out of the life I have been given. Plus, the soundtrack for this movie was pretty good, and the CGI moments, for their time, weren't too shabby either. This is one of those movies I will try to watch once every few years or so, and I still enjoy watching it.
Dan: High Fidelity. I usually watch this movie once or twice a year, and it still resonates with me, although in a much different way. When I was younger I saw the main character Rob as one of the coolest guys ever, and someone I wished I could be. I now see the movie as more of a cautionary tale about buying your own bullshit, and how insufferable it makes you. Great music, story, and Tim Robbins plays the most punchable man of all time.
Favorite Books
Eddy: This was the toughest one for me to decide because I struggle with reading. I suffered a traumatic brain injury so I lose focus with a swiftness. However, I have managed to sit through the entire collection of books on tape: Game of Thrones as read by Roy Dotrice. What was I doing, and how did I manage to sit through 50 or more hours of Game of Thrones content spanning like 60 different CDs? I was driving. Lots and lots of driving! I will say that I like the books a lot more than the show and I stand by that statement, nerdy as it may be.
Dan: Maybe an out of left field pick, but the first Mick Foley autobiography Have A Nice Day. I was a huge wrestling fan as a kid (still watch, just not as obsessively), and this book spoke to me when I first read it in seventh grade. I identified with Mick as being a bit of a weird kid, and hearing the stories of how he channeled that weirdness into a successful career was really inspiring. It's funny, well written (with no ghost writer), and gave a ton of insight into a guy that I idolized growing up. I've probably read it five times cover to cover since buying it as a kid, but I also kept it in my backpack and would go back and read my favorite sections multiple times.
Favorite Video Games
Eddy: GTA San Andreas. This video game would serve as the George Washington on my own personal video game Mount Rushmore. San Andreas was one of the most playable, time-wasting, and brilliant masterpieces of all time. I killed a lot of hours as a 20-something-year-old derelict gambling money on video blackjack, that I won by using that brilliant off-track horse betting strategy of putting every dollar you owned on the worst horse and saving your game before placing the bet, and reloading the game until the worst horse would win, hence, making your Carl, aka CJ, the richest man in all of San Andreas. The gang battles were great, too. Find me someone who doesn't like this game, and I will show you somebody who is lying.
Dan: Super Mario 3.  This game blew my mind as a kid, and I still play it all the time.  The updated art, music, and power ups were a vast improvement over the two previous games.  The animated world maps not only look awesome, but have some of the best music of any video game to this day.  The mini games at the end of each level, as well as the matching games in the world map screens are not only fun, but get you stocked up on lives that you'll no doubt be burning in later worlds (some of those flying ship levels still make me want to break my controller).  Even with all the advancements that have been made in the technology, I think Super Mario 3 still deserves to be in the conversation as a top five game of all time.
---
For more from the Deathless Dogs, find them on Facebook and bandcamp!
---
For more from Alternative Control, find us on Facebook, Twitter, Instagram, Soundcloud, and bandcamp. Plus, follow our 2020 coverage playlist on Spotify!
Enjoying our content? Support the site on Ko-fi and Patreon!