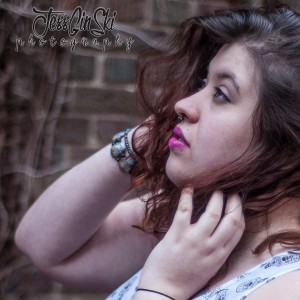 Cherry Street Station on a Saturday night is a transformative place.  Librarians and tee-shirt salesmen, truckers, college students, and waitresses all shed their prescribed work-week identities to become a united body of heavy metal musicians and fans.  And to see Angela Rose Vartuli's pictures of this transformation, one would think that stepping through Cherry Street's doors also made patrons incredibly good-looking and photogenic.
Angela is one of several photographers who have been documenting the Connecticut metal scene with much more elegance and creativity than we perhaps deserve.  She and I sat down at the Wallingford bar on July 23rd, 2016 to talk about her approach to photography and the services she offers.
My reluctant interview subject and I sat cross-legged on the unoccupied indoor stage during Insano Vision's outdoor sound check.  She was there at She Walks Without Legs' CD release party to photograph ten bands, including the one that was getting ready to play at the moment.
"I got my first camera when I was thirteen and started taking pictures of flowers and bugs," Angela said with a smile, eyes not meeting my face.  "Nature is what started me."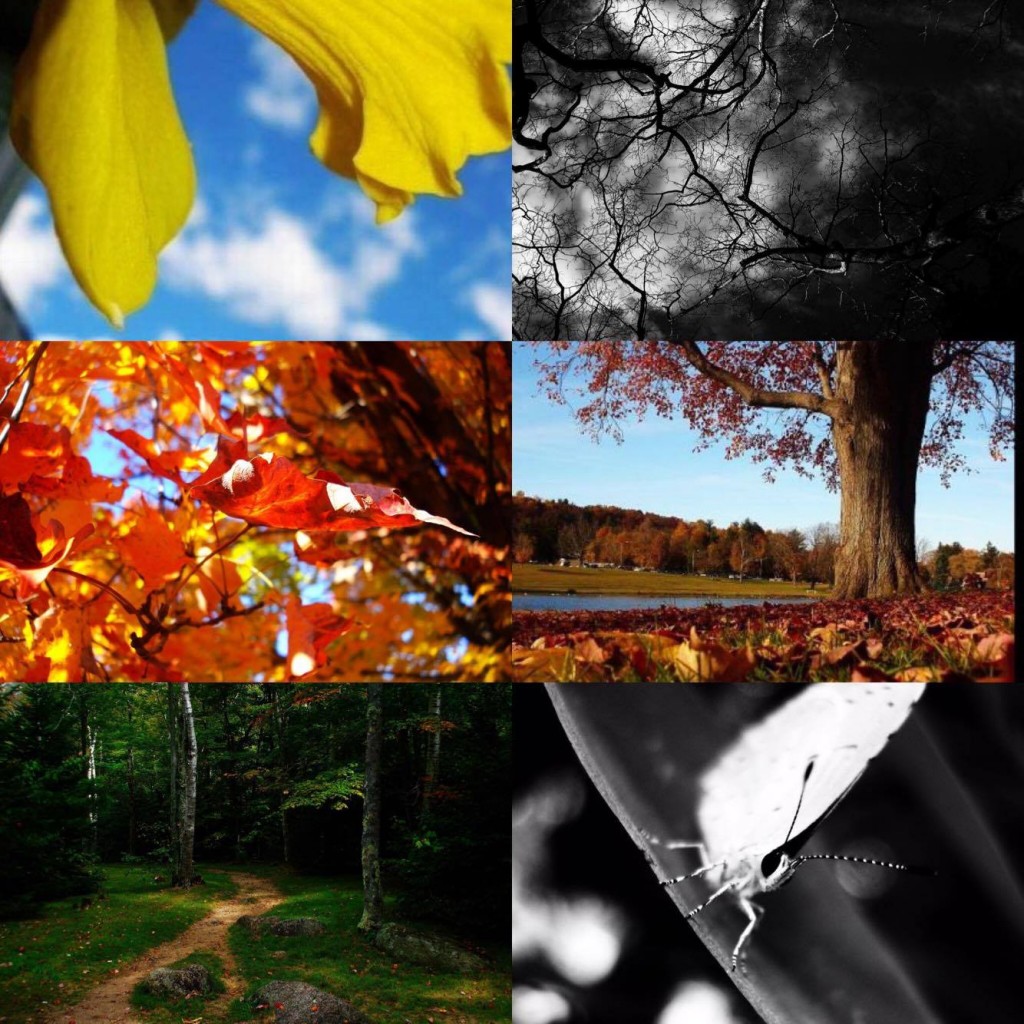 "Before I wanted to become a photographer," she continued, "I wanted to be a pediatrician.  I went to Sport and Medical Sciences Academy (a magnet school in Hartford) because I wanted to get into the medical field.  But then I realized that I enjoy taking pictures."  Once the recorder was off, Angela told me that she is almost finished with a degree in photojournalism.
The shy twenty-three-year-old got into band photography last spring.  She went to a show with some friends, happened to meet local metal mover-and-shaker Jesse James in the crowd, and ended up shooting his first Instrumental April show.  He liked the pictures so much that he asked her to come back for 2015's 13-For-13 event, and the rest is history.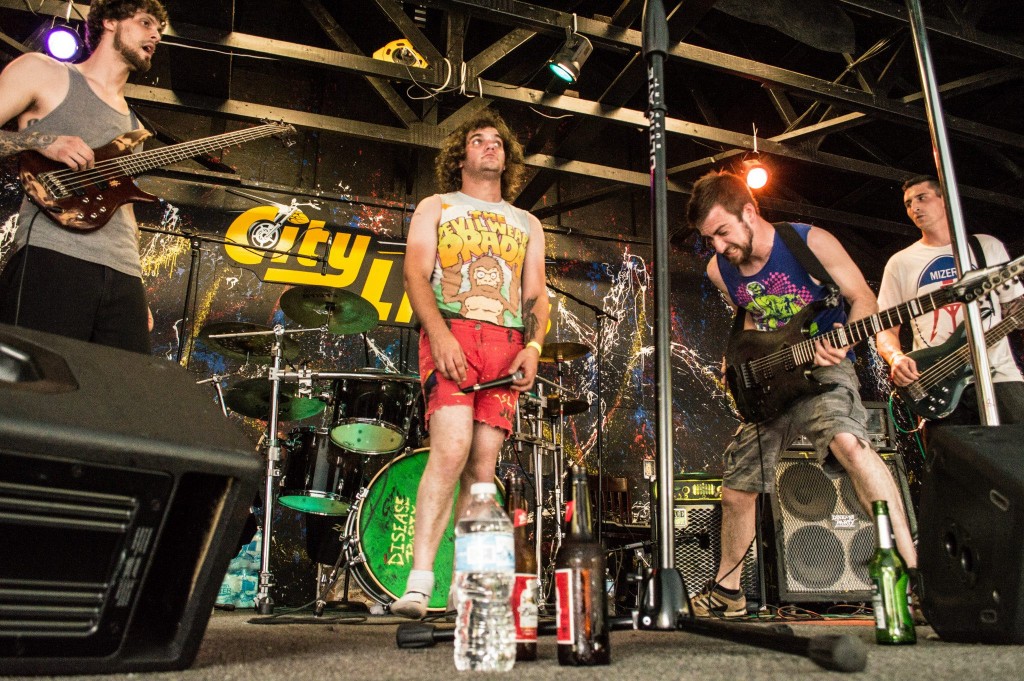 Angela's style is distinctive and easy to spot.  "I like looking for the smallest things," she said, "paying attention to the little details that people usually ignore or don't even think about.  Sometimes those details are more beautiful than the actual subject matter."  As if to underscore her point, a cacophony of noises and swear words erupted from behind us — metal fans barreling through the door for their Cherry Street Transformation.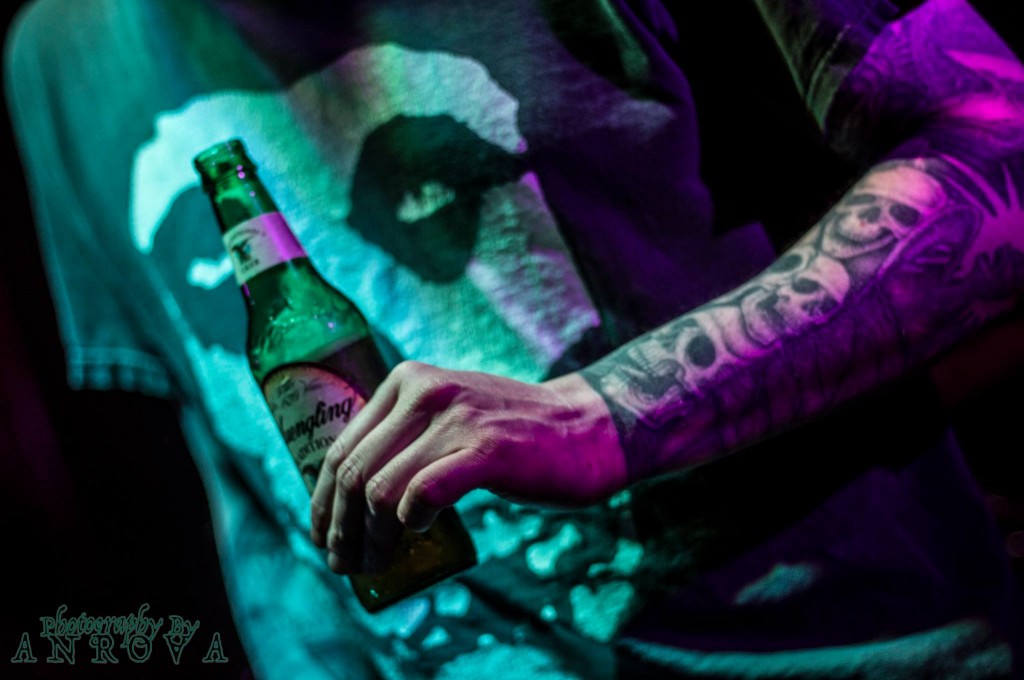 But aside from the philosophy aspect, there are a lot of technical details that a photographer has to consider when creating a shot.  After our official interview was over, Angela gave me a "Photography 101" tutorial on aperture, shutter speed, and other factors that are part of taking a memorable picture.  Photography can also be physically demanding work.  "I'm not afraid to get on the ground to get a shot," Angela said.  "My knees are bruised right now!"
When Angela isn't out on The Scene or working her day job at Whole Foods, she's experimenting with photographic surrealism.  Her latest in that vein is a set called The Figurine, where she and her friend Jessica Ciesielski get eerie with setting, poses, and color combinations.  She said, "Those photos were taken in this factory in Meriden where Disease Party practices.  Jess and I were bored one day and we were like, 'Let's do something creepy!"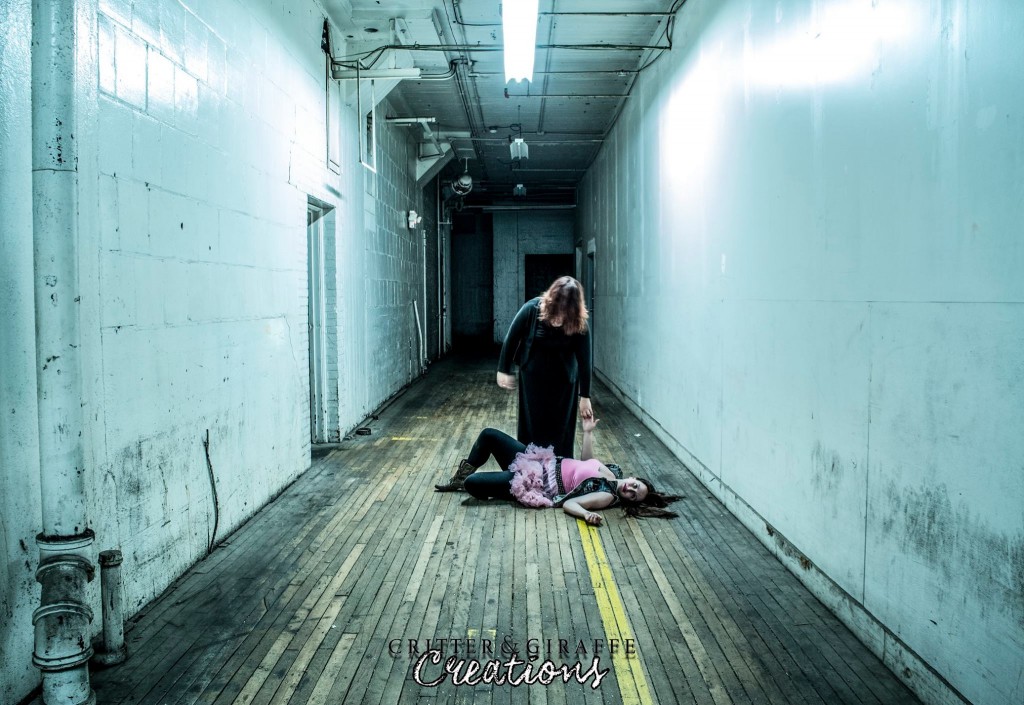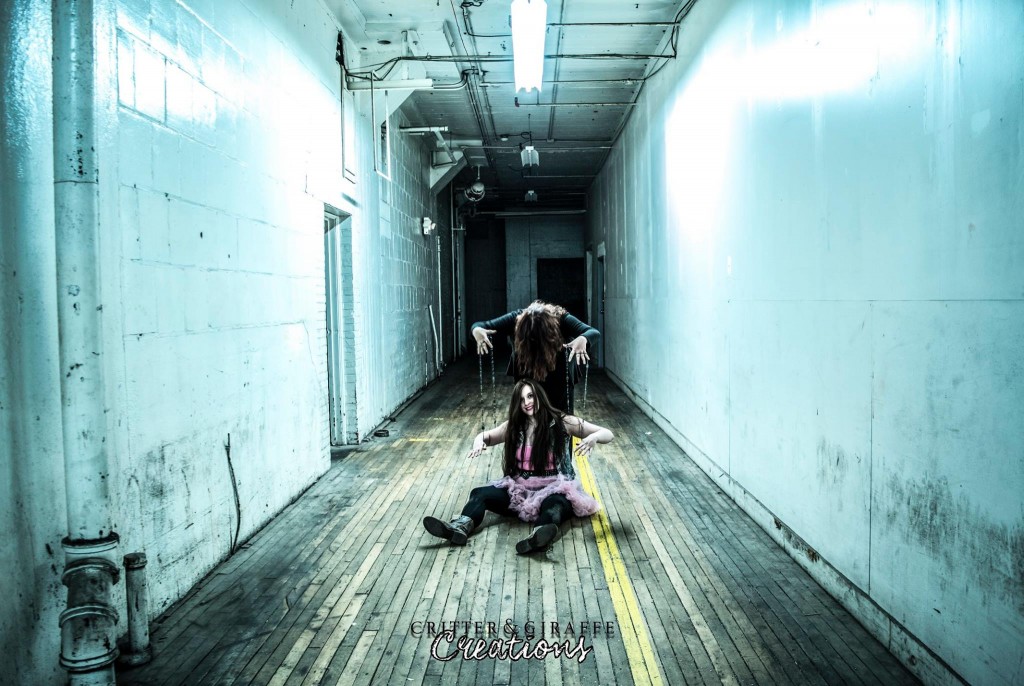 I wanted to ask more questions, but Insano Vision had gotten halfway through their set and Angela had a job to do.  If you're interested in having her take live or posed photos of your band, message her Facebook page (Photography by ANROVA) for rates.  She is also delving into videography, with projects in the works for Horribly Right and Physics of Demise, and does professional wedding, portrait, and boudoir photography as well.  If Angela can make a bunch of local metal bands look like arena-packing rock stars, imagine what she can do for you.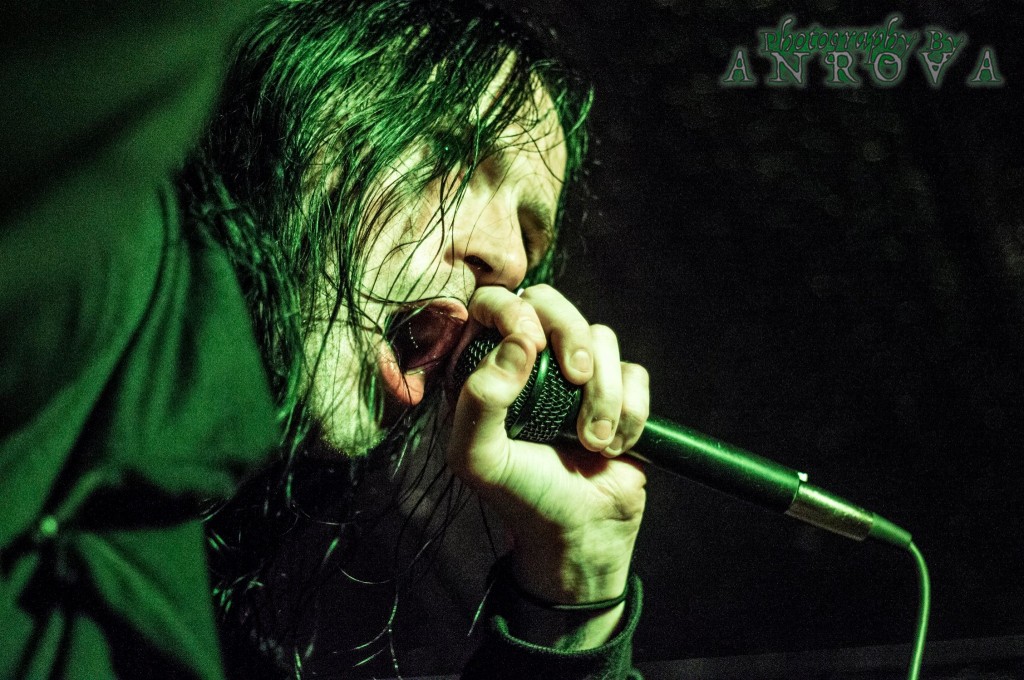 ***
You can find Angela's work on Facebook and Instagram.  Stay tuned for a website coming soon!  
She also recommends checking out her colleagues Marrissa Ann Photo, Jason Mannello, JessGinski Photography, Flash Crossfire, Stephanie Edwards, and Alex Lindsay Photography.
And for more from Alternative Control, find us on Facebook, Twitter, Instagram, Soundcloud, and bandcamp.